Home security systems bootstrap landing page
Home security systems bootstrap landing page
Want to boost sales of your home security systems?
Download and use our clean and effective home security system landing page to boost your security device sales. This is a clean and minimal landing page with strong call to action buttons throughout the page.
This security landing page also comes with a contact us page so your potential prospects can contact you easily.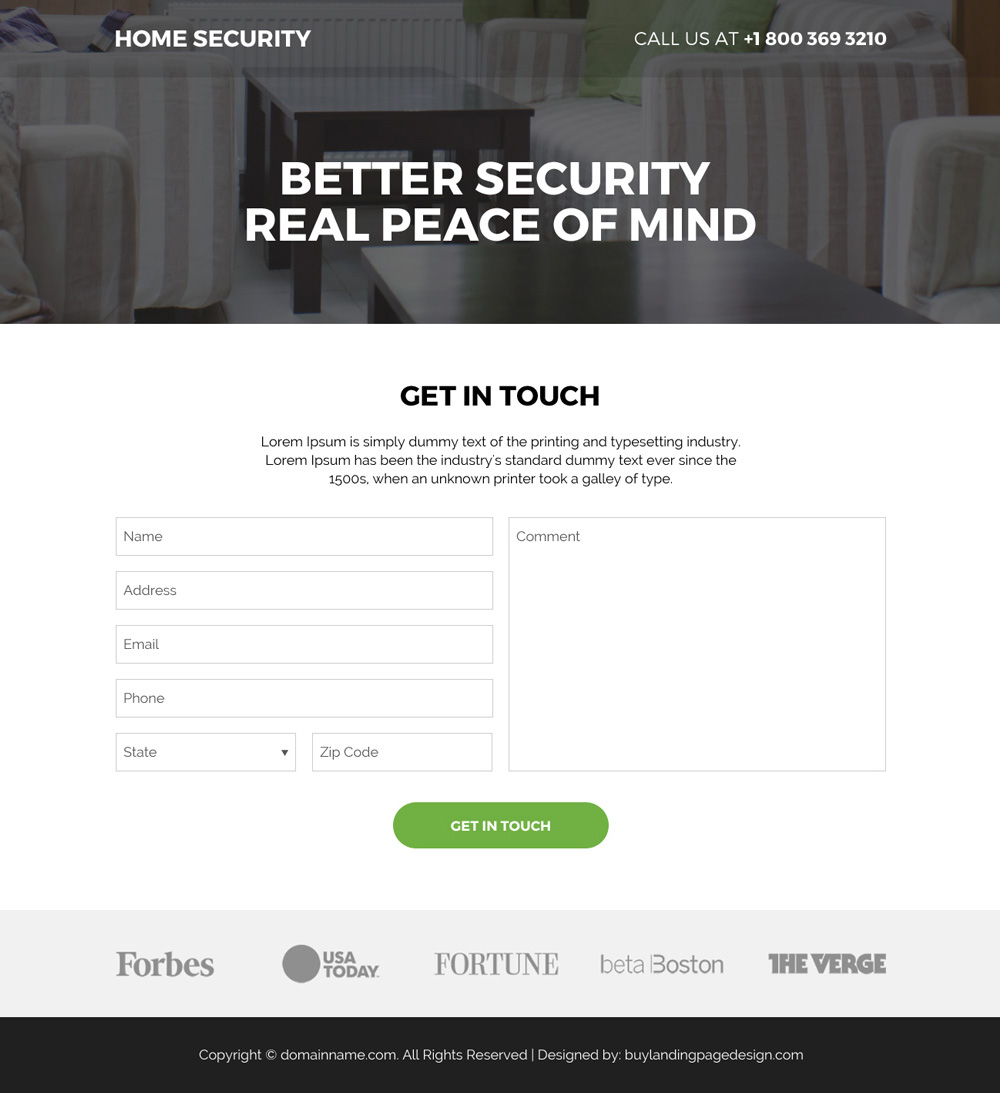 Need this security landing page customized?
So, if you are thinking about how you can customize this landing page then don't forget to check out our customization packages.