Want to boost sales of your security devices?
Want to boost sales of your security devices?
You can now boost sales of your security devices online with our security landing page.
So, this security device landing page consists of the landing page, order page and order confirmation page.
This security landing page showcases your security device on top with an appealing call to action button. A contact number on the top fold so visitors can contact you easily for any queries or for placing an order.
Landing Page

Order page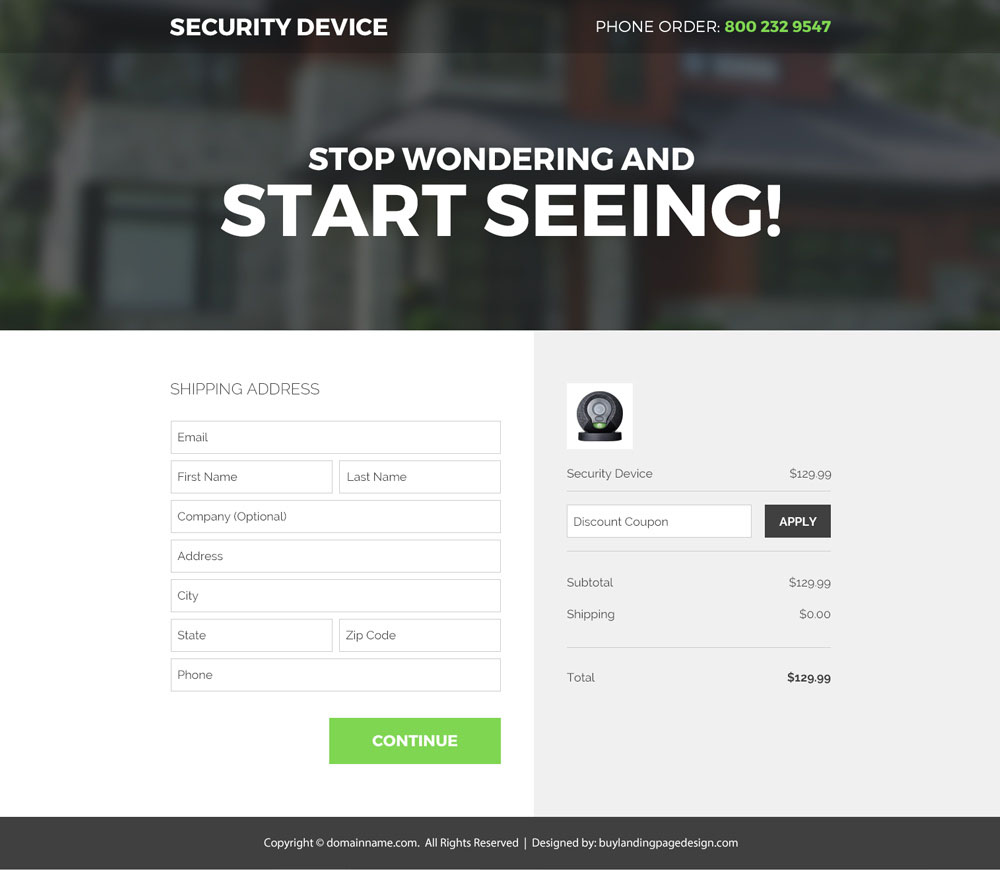 Order confirmation page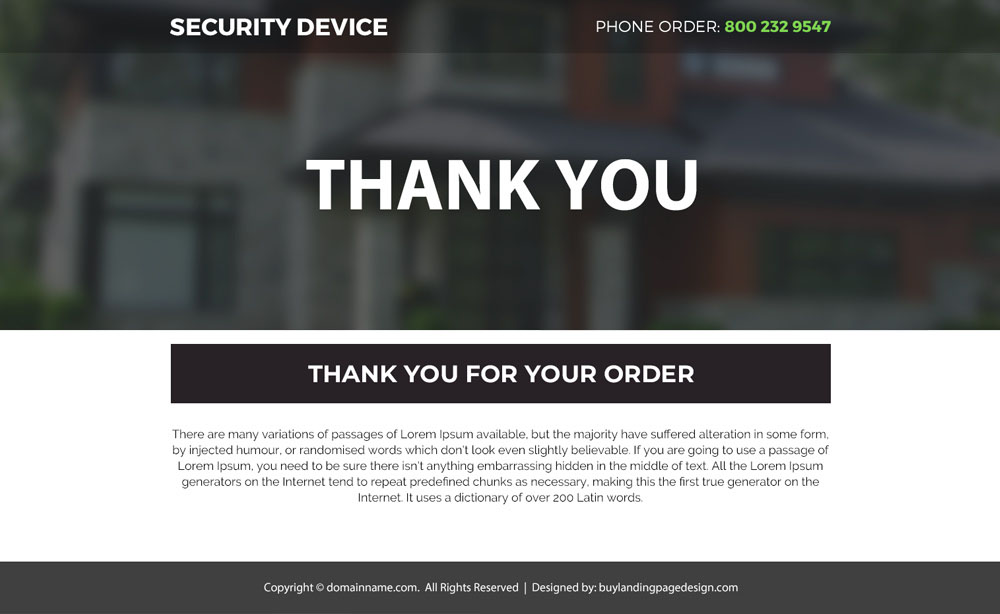 We recommend you to use this security landing page with our landing page standard package. Our landing page standard package includes the landing page, hosting space, customization, 12 free updates etc.
Landing page standard package users are eligible for 12 free updates per year. So, after your landing page is live if you need any updates then you just need to drop us an email and our experts will take care of your changes.
You would only need a domain name to start with the landing page package. If you do not have a domain name booked yet then don't worry you can book your domain name with us for a very competitive price.