High quality and professional insurance companies landing page designs
High quality and professional insurance companies landing page designs
High quality and professional insurance companies landing pages for capturing leads.
Are you searching for a high quality and professional insurance lead capturing landing page to promote you insurance business online?
If your answer is yes, then we have high quality and affordable insurance landing pages to boost your insurance business conversion rate.
We provide various landing pages for insurance business like:
Auto Insurance Landing Page
If you are looking to increase your auto insurance landing page conversion rate and reduce its bounce rate then you need to follow the important points mentioned in this article auto insurance landing page to improve your conversion and improve your conversion rates effectively.
Best auto insurance video professional landing page

Auto insurance instant lead capturing landing page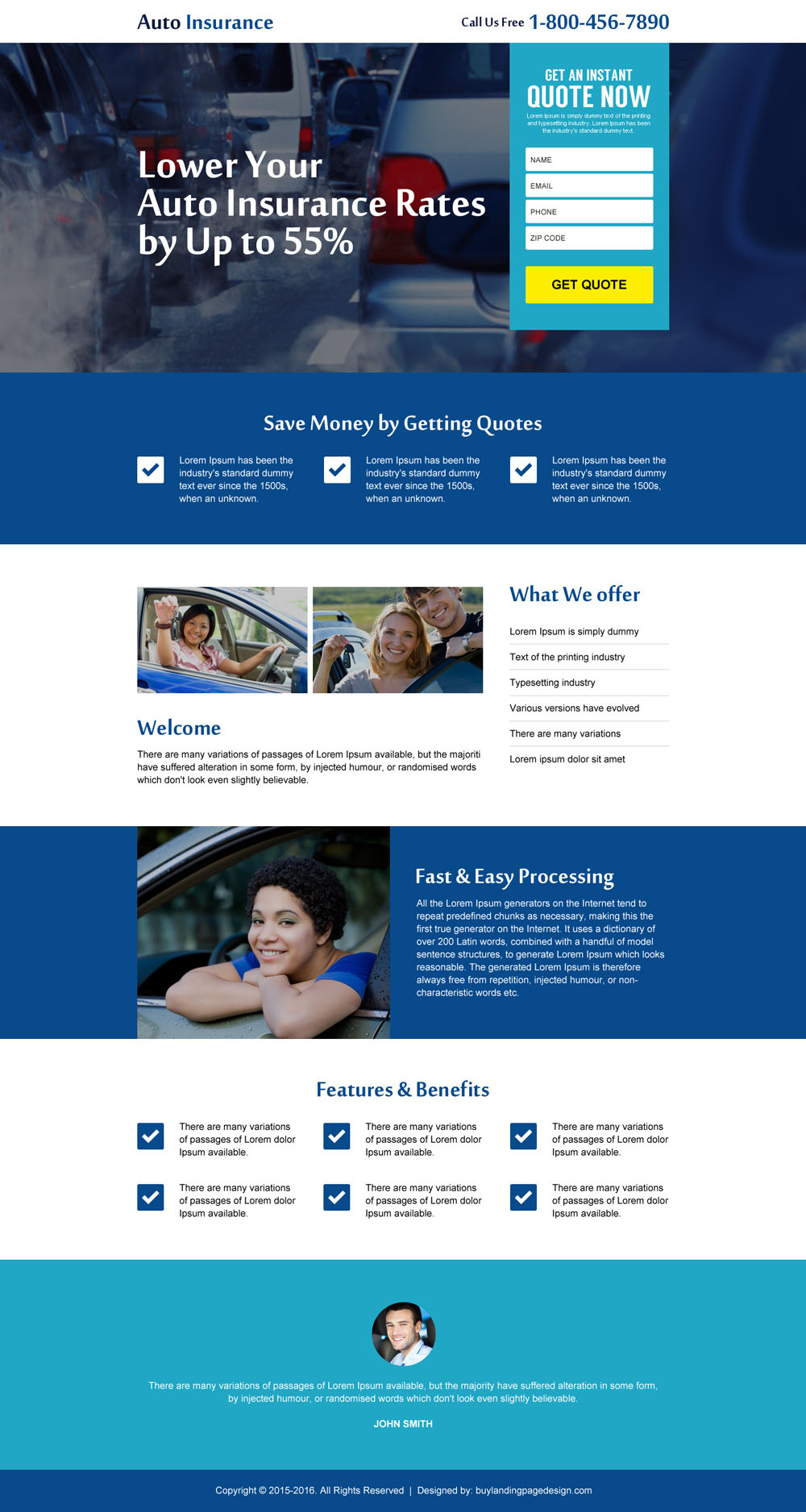 ---
Burial Insurance Landing Page
Burial insurance is also known as cremation insurance or funeral insurance. It is an insurance policy that covers the funeral expense of the insurer upon death and the funeral home receives the payout from the policy.
Burial insurance plans free quote lead capturing modern landing page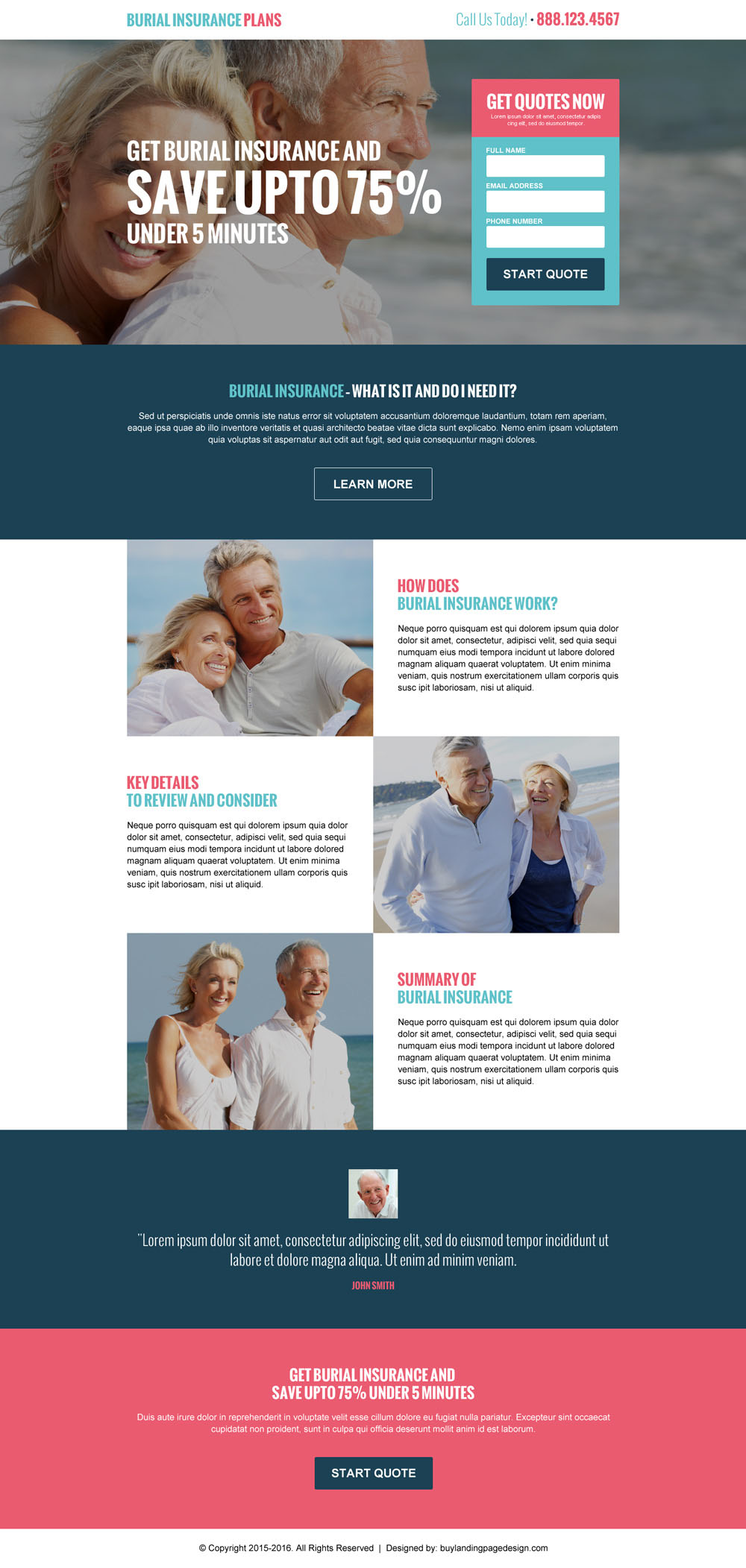 Burial insurance lead magnet landing page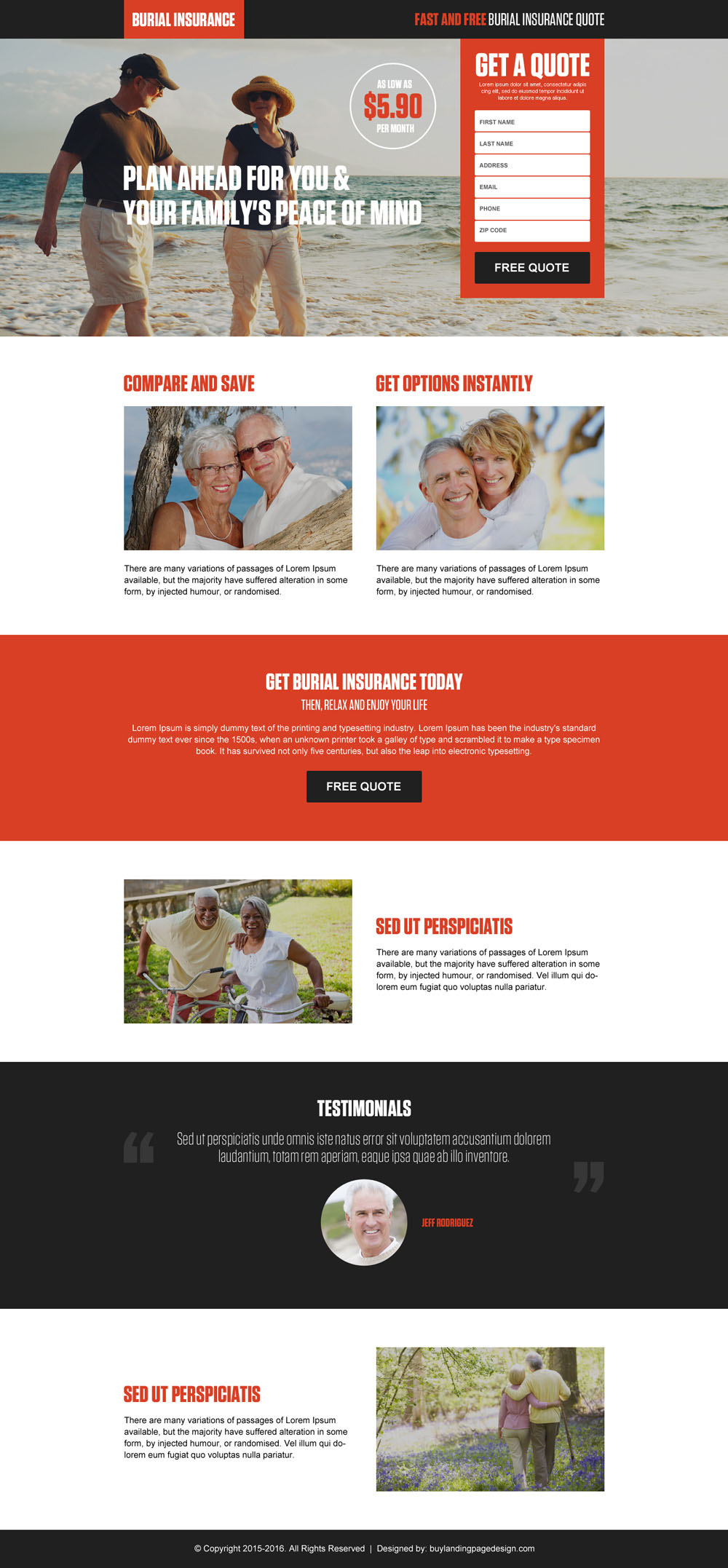 ---
Business Insurance Landing Page
Business insurance policies covers and protects businesses against liability claims, manufacturing defects, property damage etc depending upon the policy.
Professional business insurance email lead capturing landing page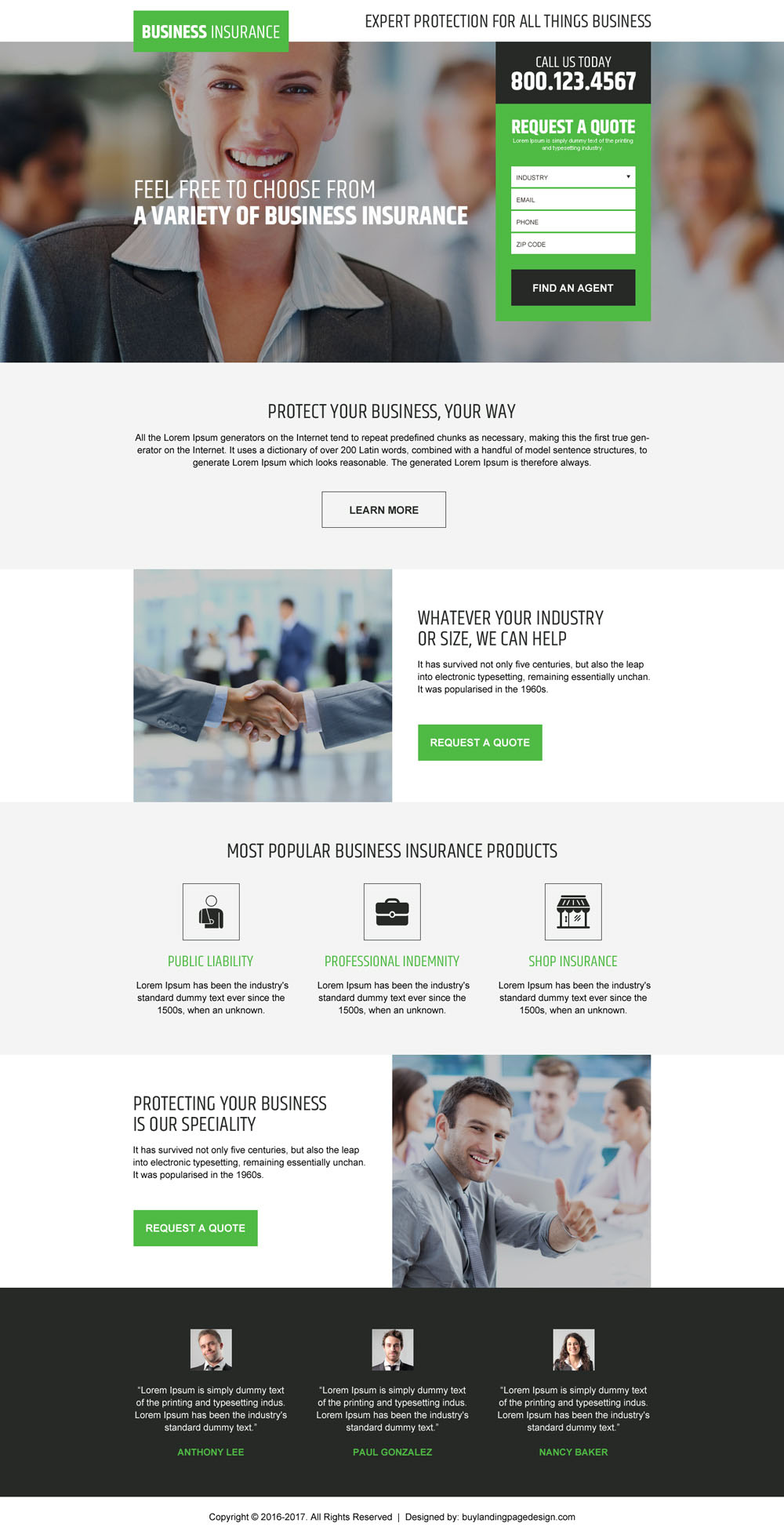 Business insurance free quote lead capture form landing page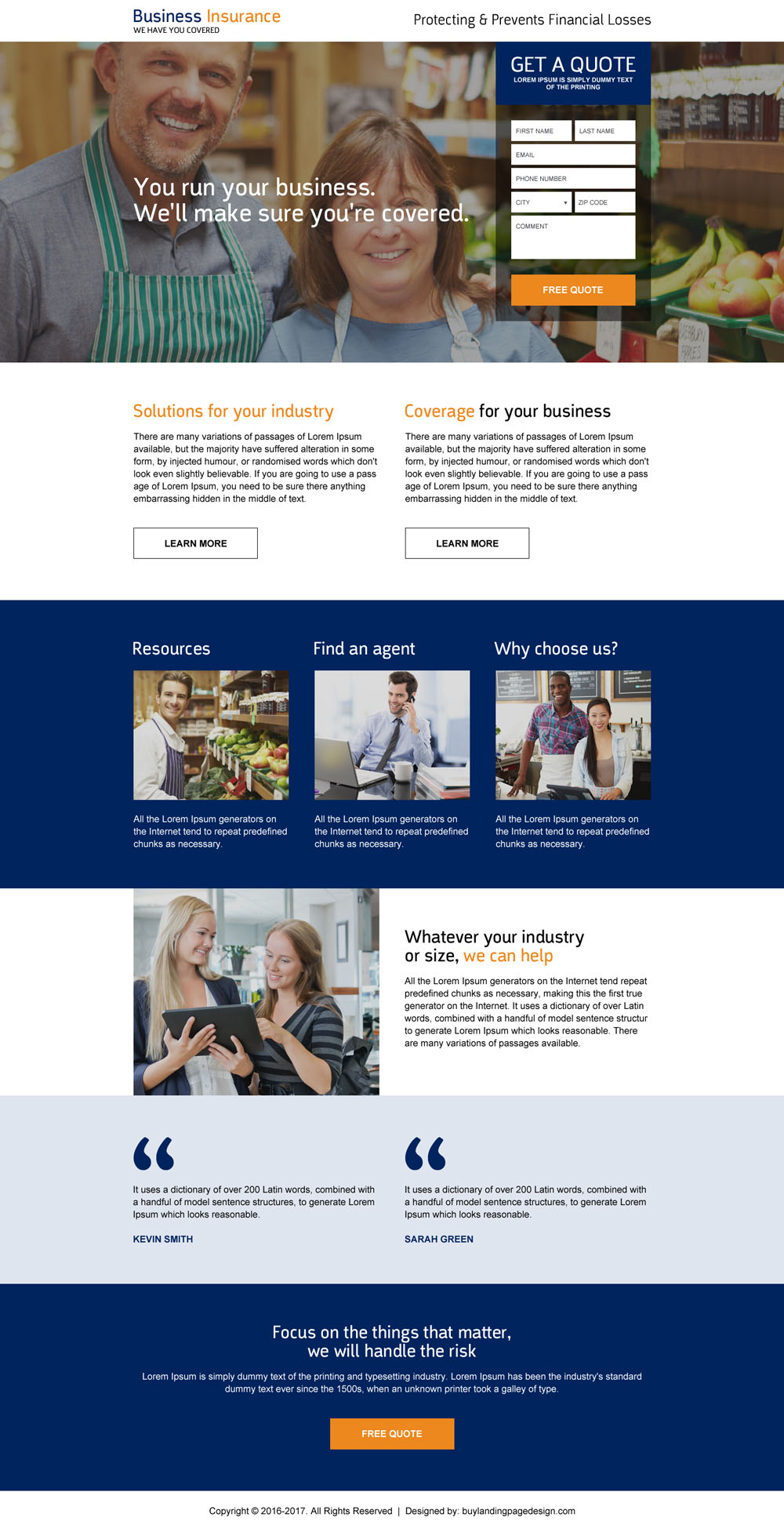 ---
Health Insurance Landing Page
Health insurance policies provide coverage against the insured individual's surgical and medical expenses.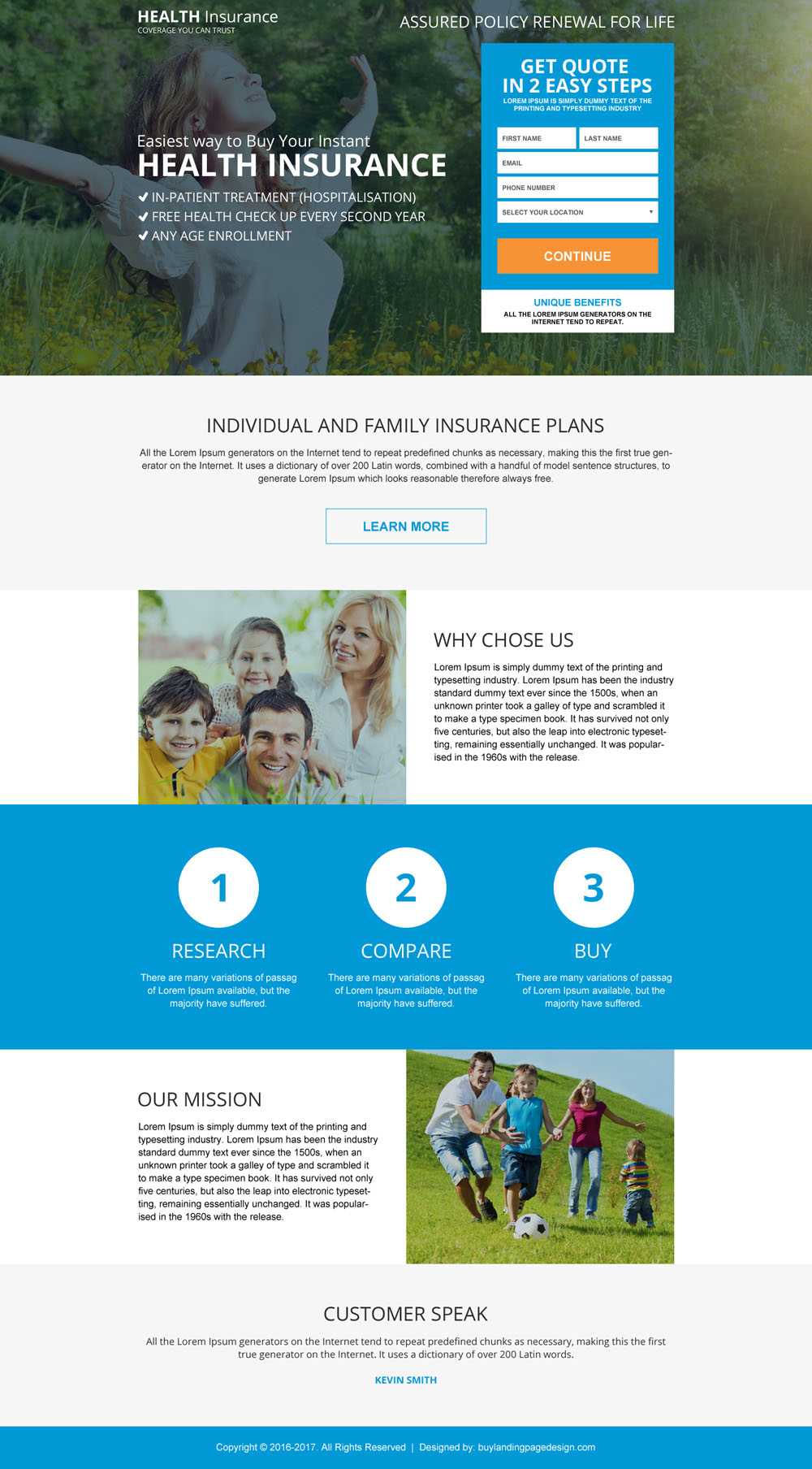 Appealing health insurance small lead capture form landing page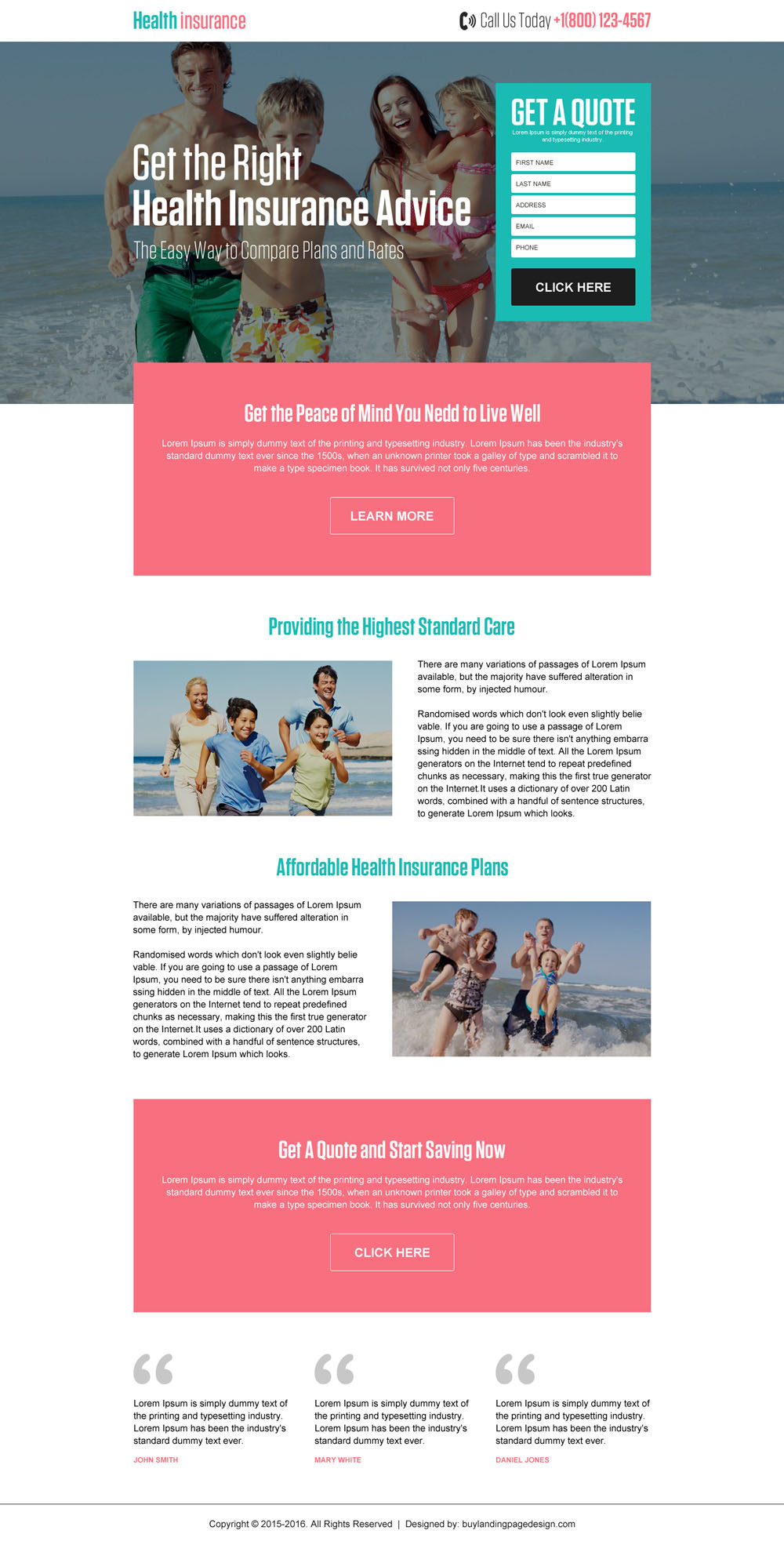 ---
Home Insurance Landing Page
Home insurance also commonly known as homeowner's insurance provides protection against damage to your property and liability coverage.
Strong lead capture form landing page for home insurance business

Appealing landing page for homeowners insurance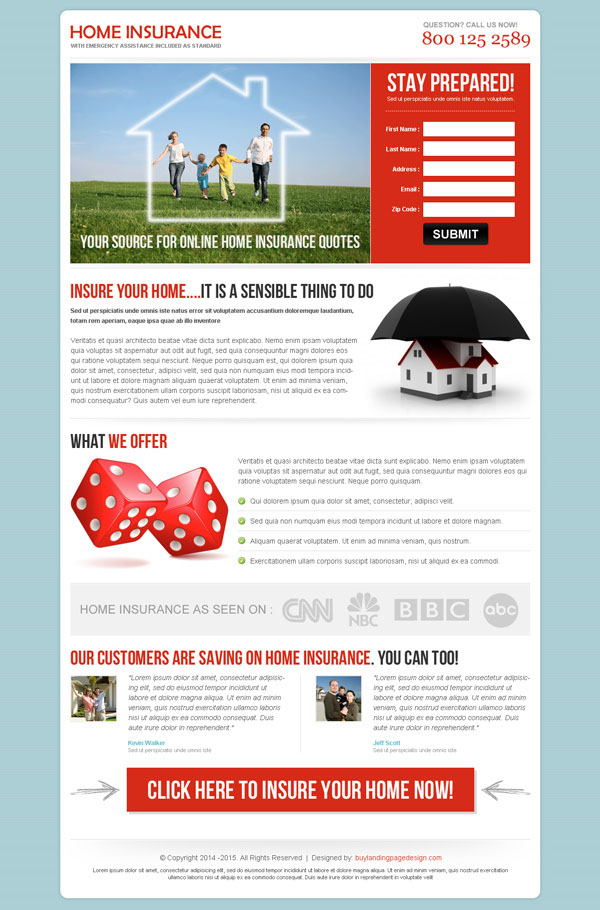 ---
Life Insurance Landing Pages
Life insurance policy is a contract between the insurer and the insurance company where the insurance company promises to pay a certain lump sum amount to the beneficiary of the insurance upon the death of the insurer in exchange for a premium.
Use best optimized life insurance landing pages at an affordable price to promote your life insurance business online and capture potential leads.
Professional life insurance small lead capturing landing page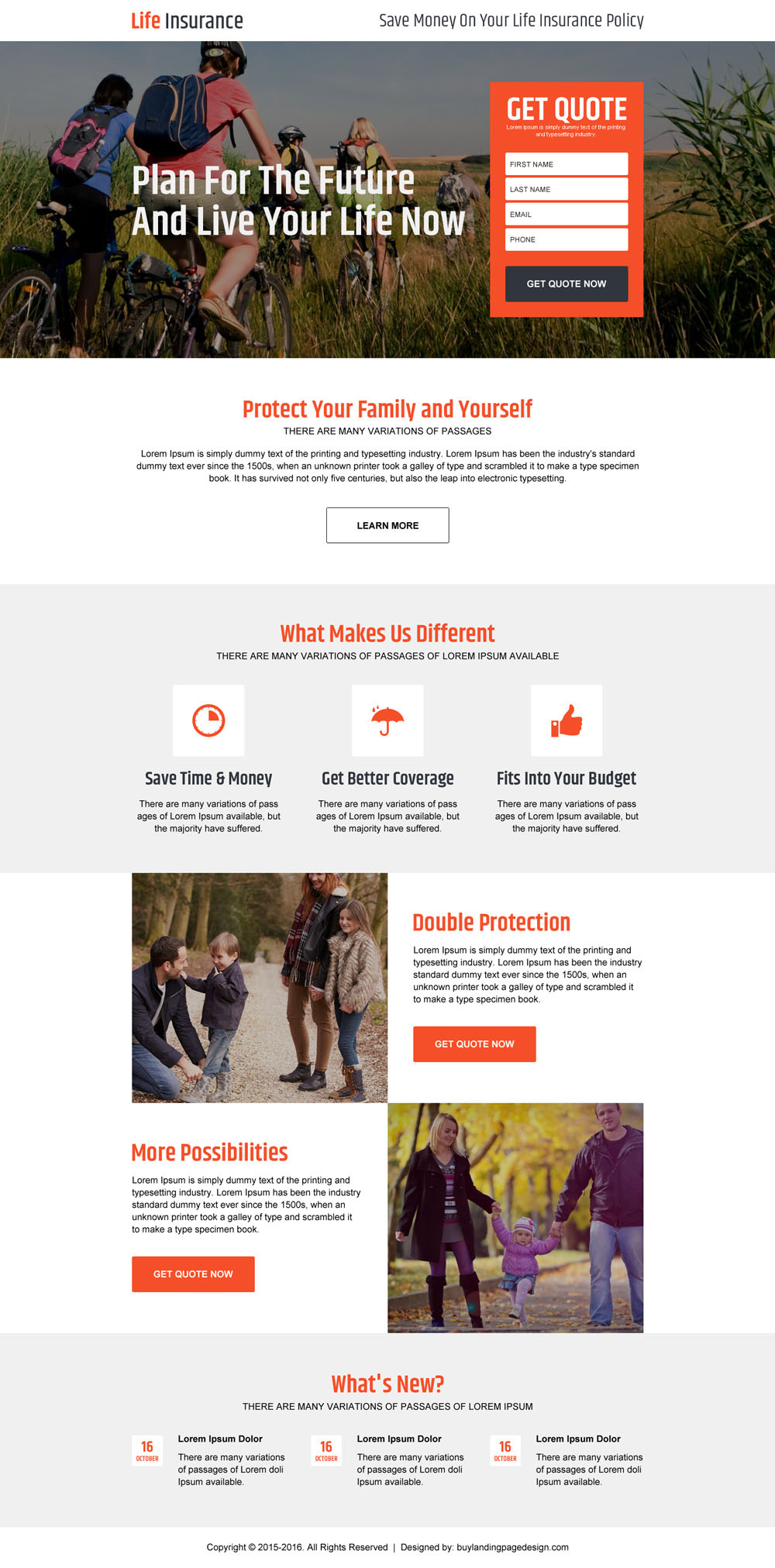 Strong lead magnet landing page for a life insurance company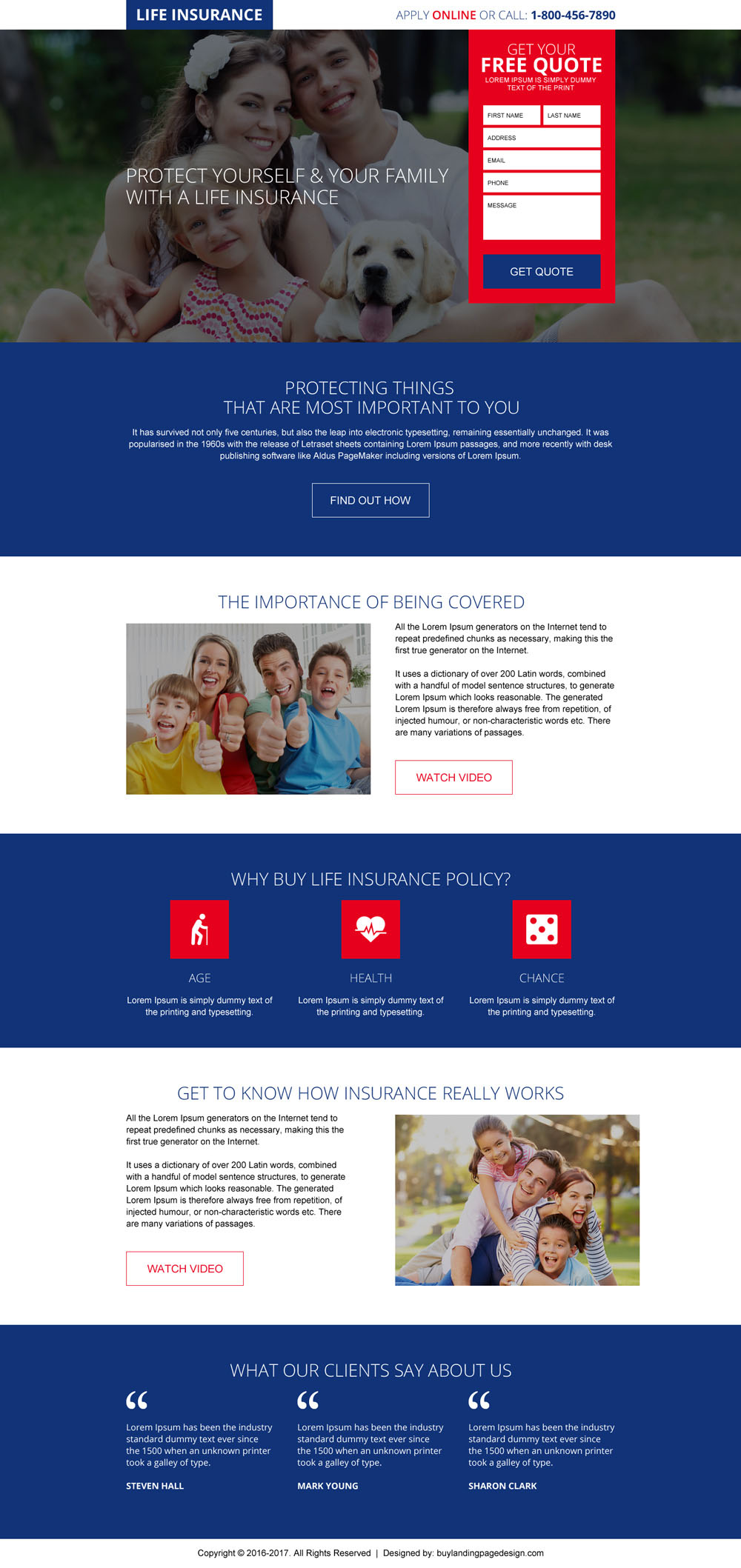 ---
Medical Insurance Landing Page
Medical insurance lead magnet landing page

Premium landing page for a medical insurance company
Payment Protection Insurance Landing Page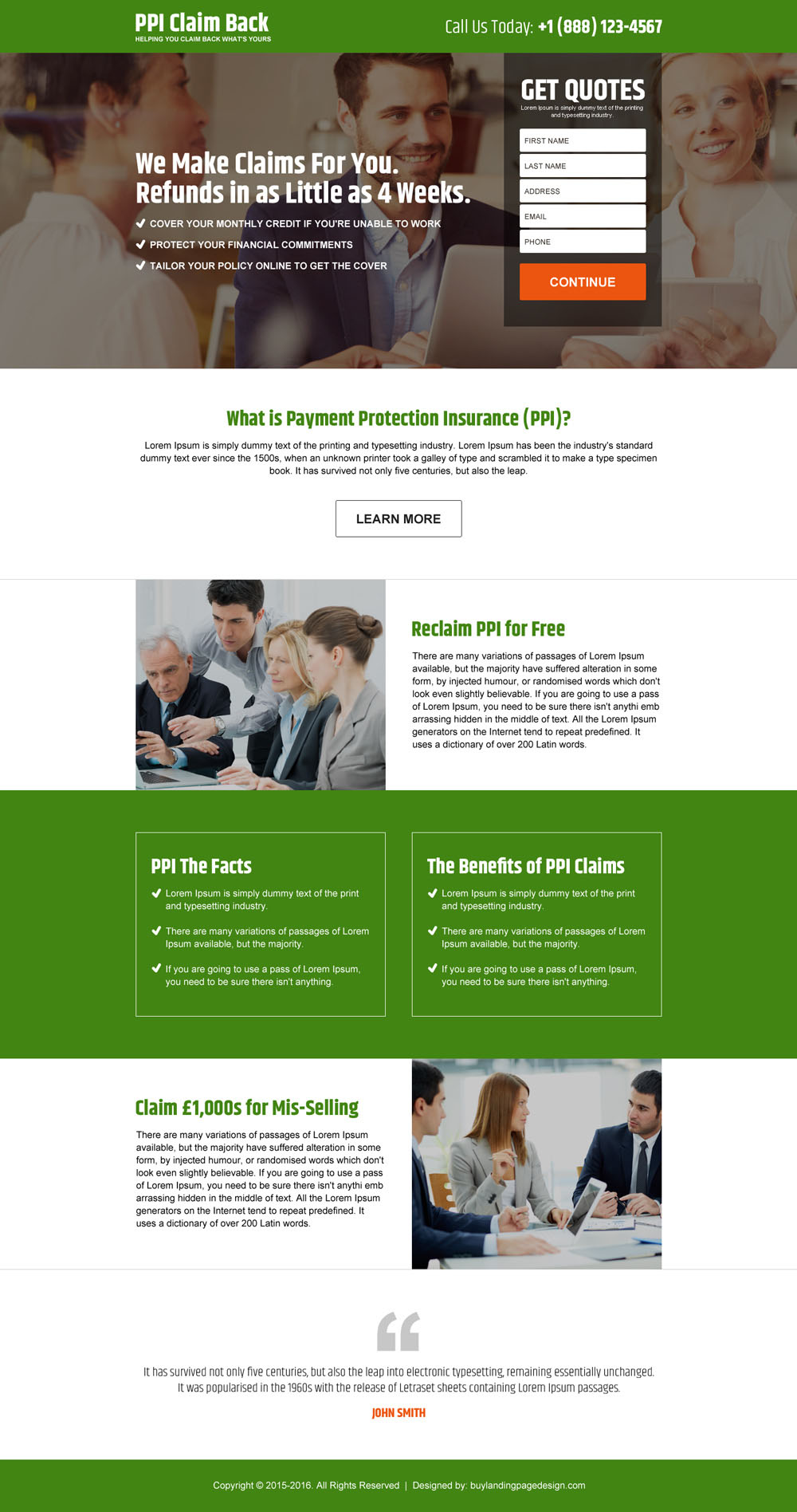 ---
Get you custom insurance landing page done by our expert designers at a very affordable price.
Get in touch with us for a free project quote based on your requirements.
Here is a video showcasing some of our bestselling insurance companies landing pages: