Chiropractic landing page design added to buylandingpagedesign.com
Chiropractic landing page design added to buylandingpagedesign.com
Are you a chiropractor?
If you are a chiropractor then you can promote your services with our chiropractor landing page so your potential prospects can locate you easily.
By promoting your chiropractor services online you can reach out to a large number of audience. Our landing pages are professional, easy to edit and pocket friendly.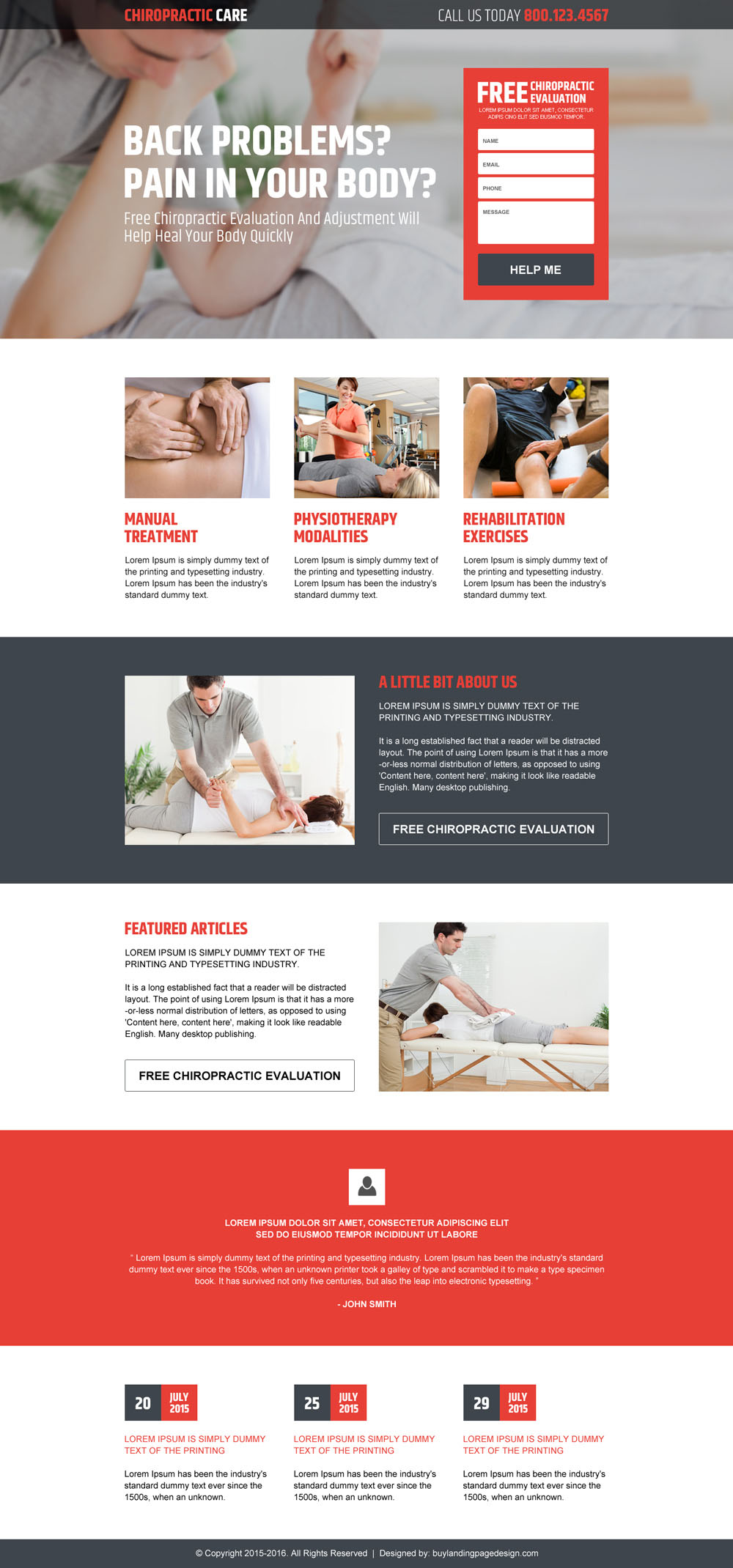 We will be adding more chiropractic landing pages, so don't forget to check back soon.