Convert your lead faster with 6 fresh new landing page design
Convert your lead faster with 6 fresh new landing page design
Split test your current landing page with our fresh new landing page.
We have uploaded 6 new landing pages in category like auto insurance, payday loan, business opportunity, car hire, fashion and modeling and mortgage landing page design for you to split test your current landing page and increase your website conversion rate.
Use our effective landing page and check out the changes in your conversion rate yourself.
Download clean auto insurance landing pages to increase your leads and conversion. On this auto insurance landing page there is a clear tagline with nice and bold call to action button.
There are three easy steps to describe how auto insurance work, and a detailed paragraph about auto insurance services. So this one is the best auto insurance landing page to do a split test and boost your conversion rate.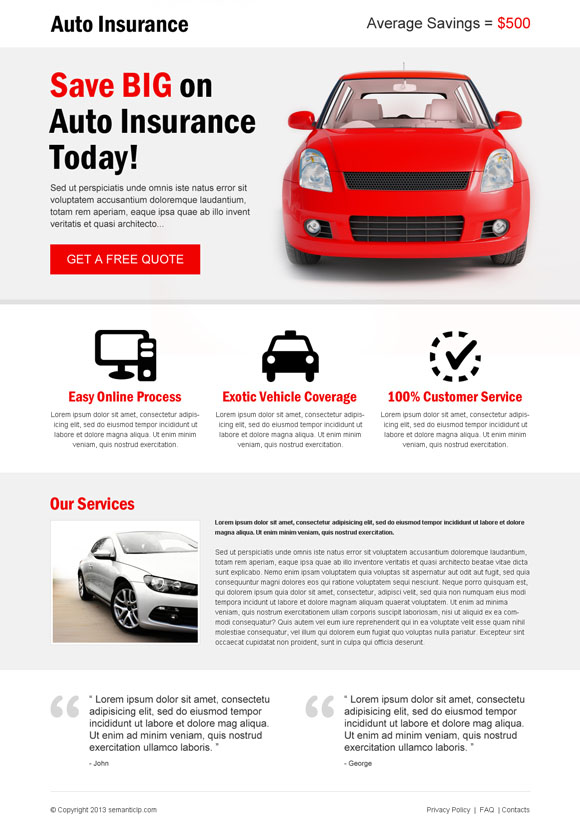 Download easy to edit Business Opportunity landing page to boost your conversion and leads. Attractive graphic with clear tagline and services in bullet point will provide clear understanding of the purpose of the landing page.
Example of effective business opportunity landing page below –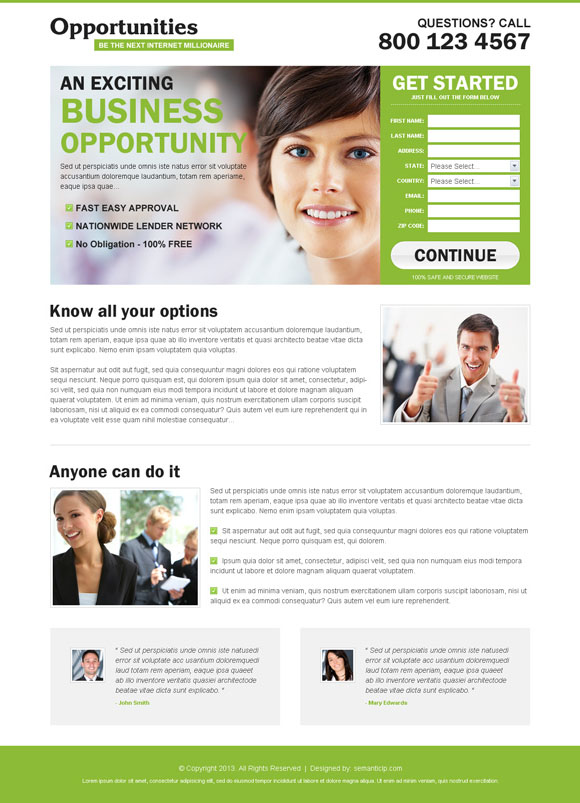 Beautifully designed car hire and car rental landing pages will boost your website traffic effectively. Landing page with nice and clean look attract users to stay and click on CTA buttons to purchase your products and services.
Below is an example of amazing car hire or car rental landing page.
Gorgeous Fashion and Modeling landing page for professional model or model agency to promote yourself or your modelling agency.
You can use this conversion oriented landing page to capture lead.
Below is a best modelling agency landing page.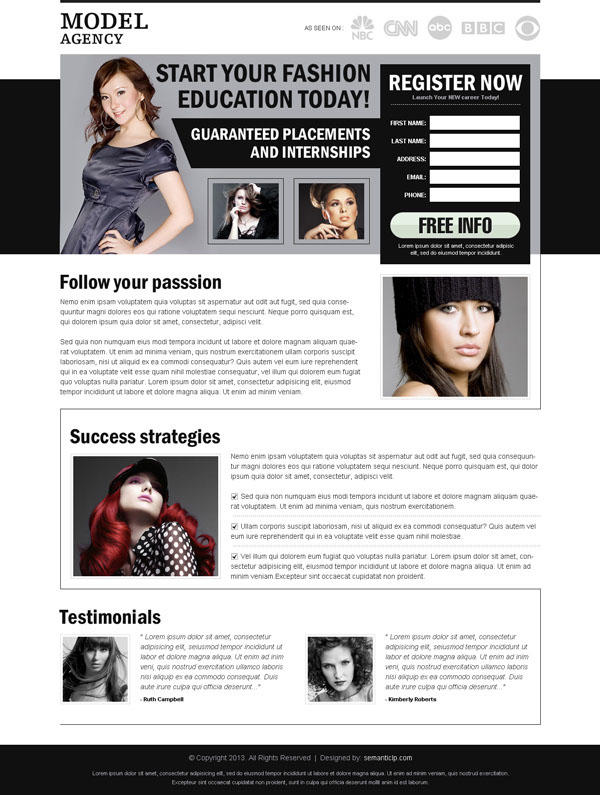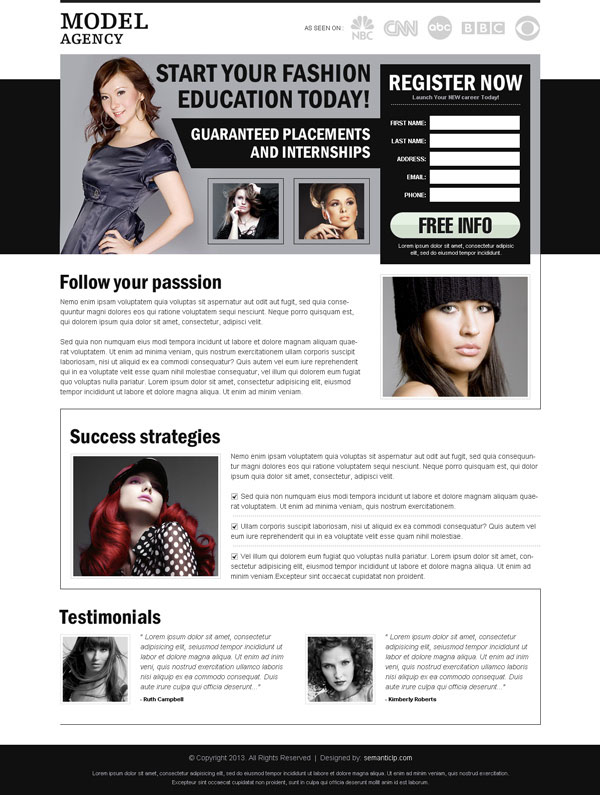 Boost your mortgage business with best mortgage landing page. Our professional landing page designers designs nice and clean landing pages as it is the upcoming trends of landing page. Clean landing pages will give your better conversion and leads.
Best mortgage loan landing page example below:
Simple and beautifully designed payday loan landing page for your payday cash loan business. Use this beautiful payday loan landing page to get more conversion and leads in payday loan business.
Below is an example of effective payday loan landing page for inspiration.
In addition, you can also get your landing page customized with our affordable customization packages.