Roofing services PPV landing page design added Buylandingpagedesign.com
Are you looking for roofing service PPV landing page designs? Buylandingpagedesign.com now provides commercial and residential roofing services PPV landing page designs at very reasonable and affordable prices.
Roofing services professional ppv landing page design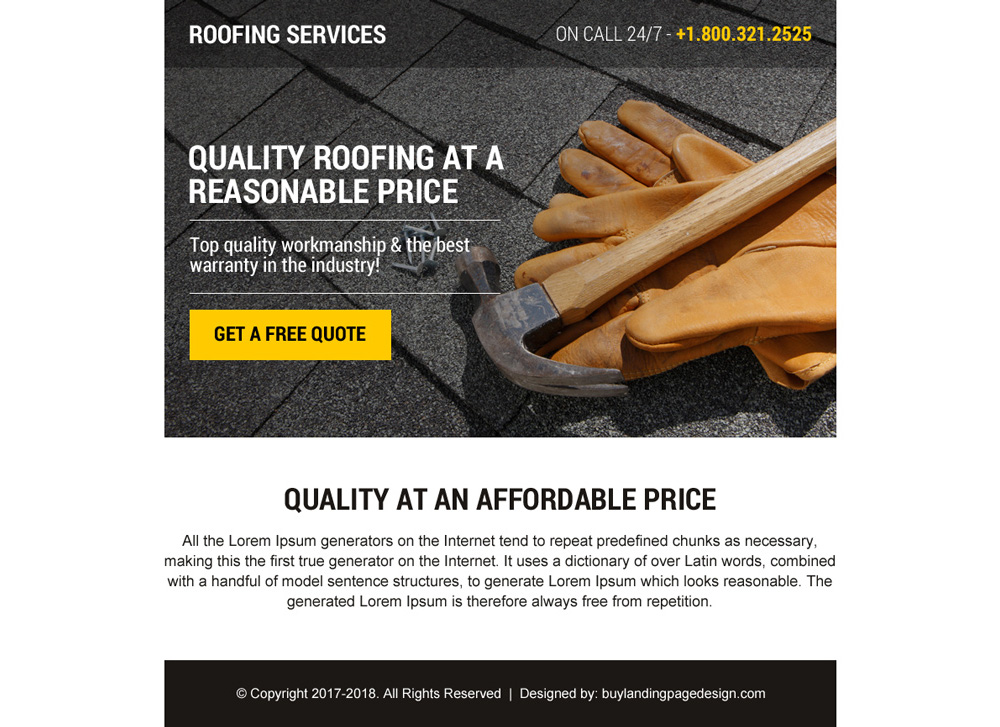 We will be adding more roofing service PPV landing pages very soon.
Check out our roofing services landing pages here: https://www.buylandingpagedesign.com/landing-page-design/roofing/ and roofing services responsive landing pages here: https://www.buylandingpagedesign.com/responsive-landing-page-design/roofing/