Effective and professional roofing service landing page designs
Effective and professional roofing service landing page designs
Effective and professional roofing service landing pages
Want to promote your roofing and restoration service or roof painting service?
We have the best converting, modern and visually appealing roofing and restoration landing pages which you can use to promote your roofing services online at a very minimal price.
Use our responsive roofing landing pages to promote your business on mobile, smartphone, tablet, laptop as well as desktop and get exposed to huge traffic and potential clients.
Roof painting lead generating landing page
Roof painting request an estimated lead capture form landing page with a strong call to action buttons throughout the landing page. You can capture phone call leads as well as email leads by using this visually appealing, clean and modern roof painting service landing page.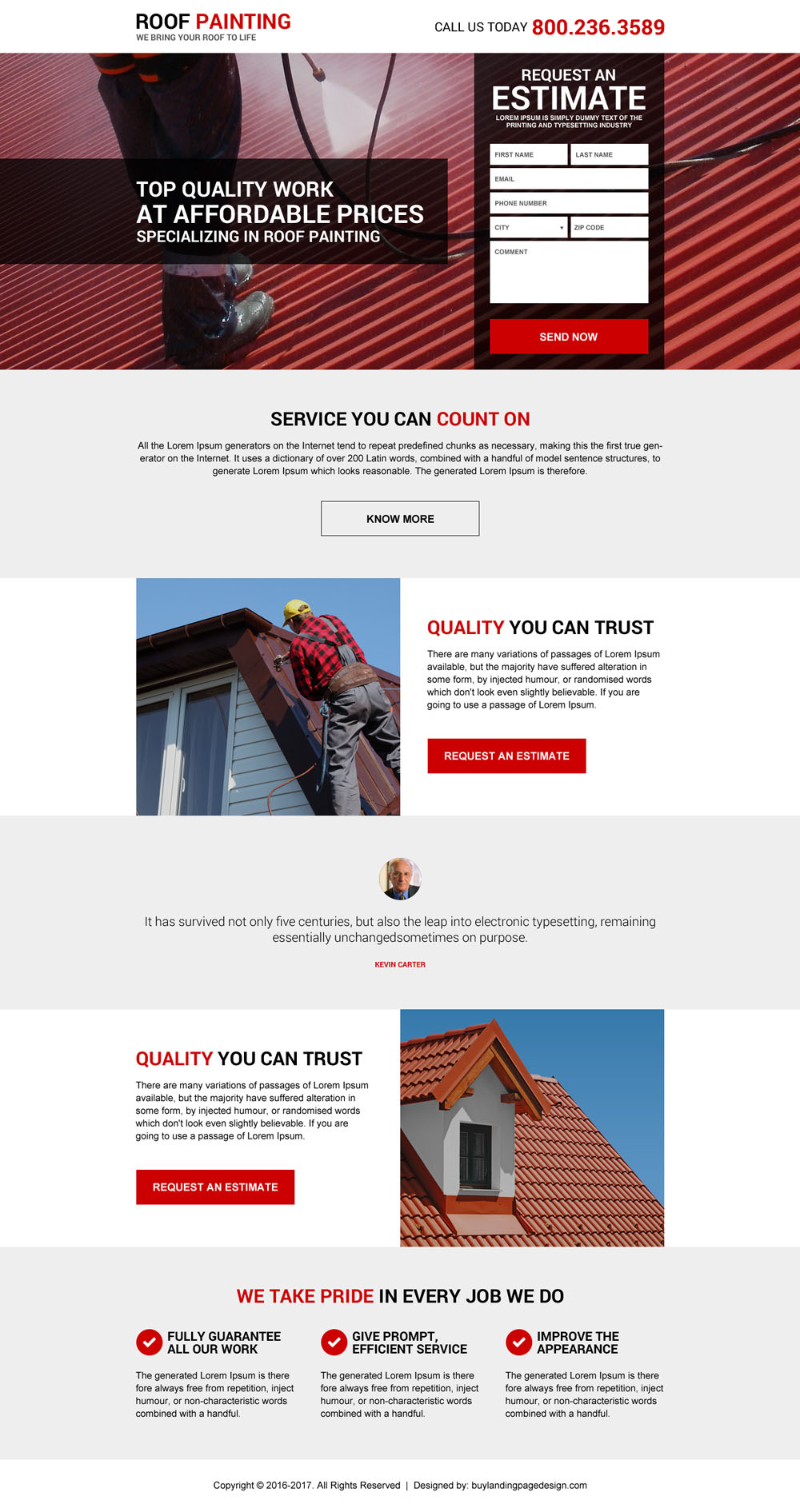 ---
Roofing and restoration free quote lead capturing landing page
Promote your roof restoration and roof painting services with this creative and appealing roofing service landing page and capture quality email as well as phone call leads.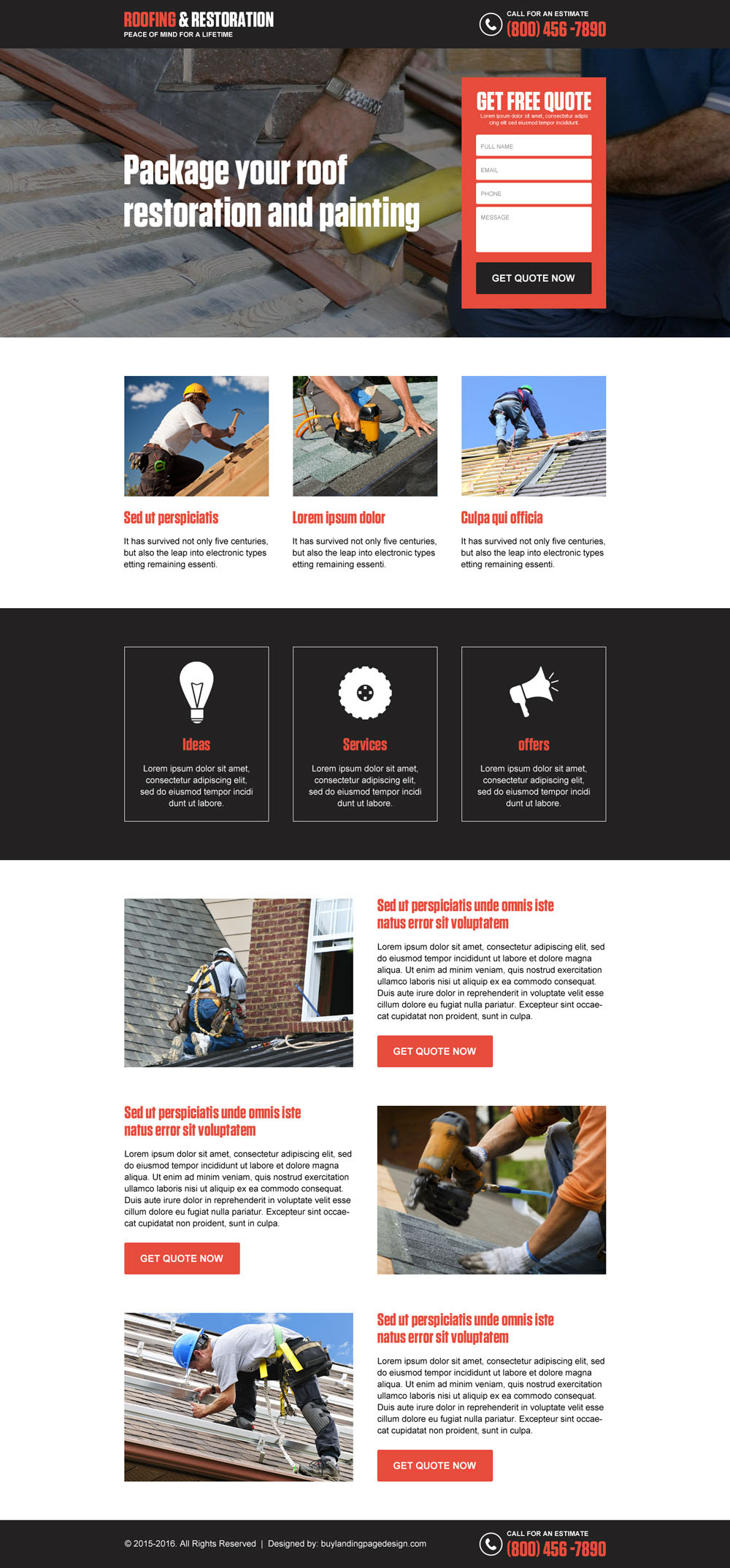 ---
Roofing and restoration lead magnet email capturing landing page
Promote your services online with a modern and clean looking roofing and restoration service landing pag and maximize your business by capturing quality leads and potential leads.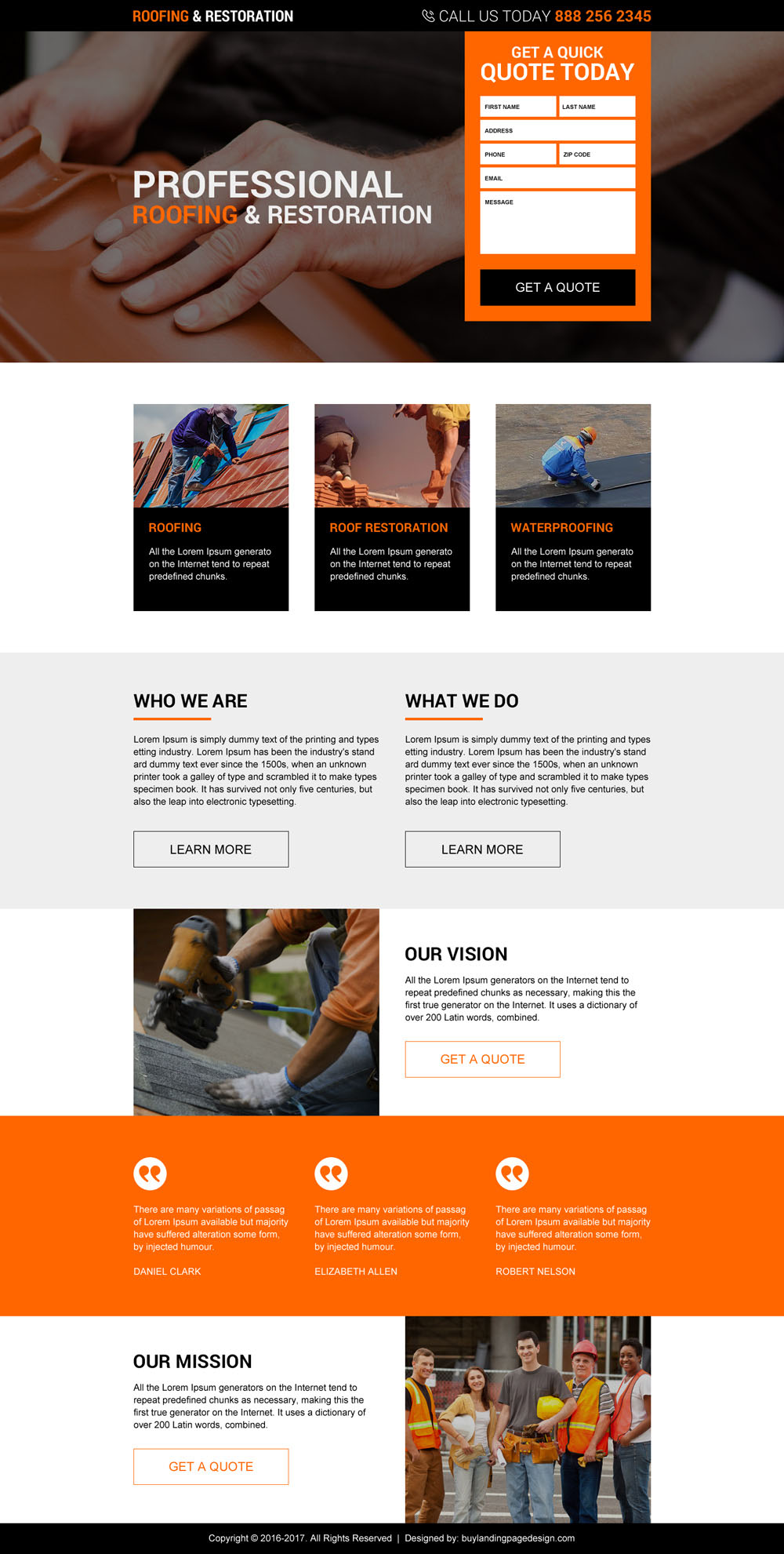 ---
Roofing services free evaluation lead gen landing page design
Capture potential leads online for your roofing services, roofing maintenance and roofing repair service using our modern and professional roofing service lead form landing page.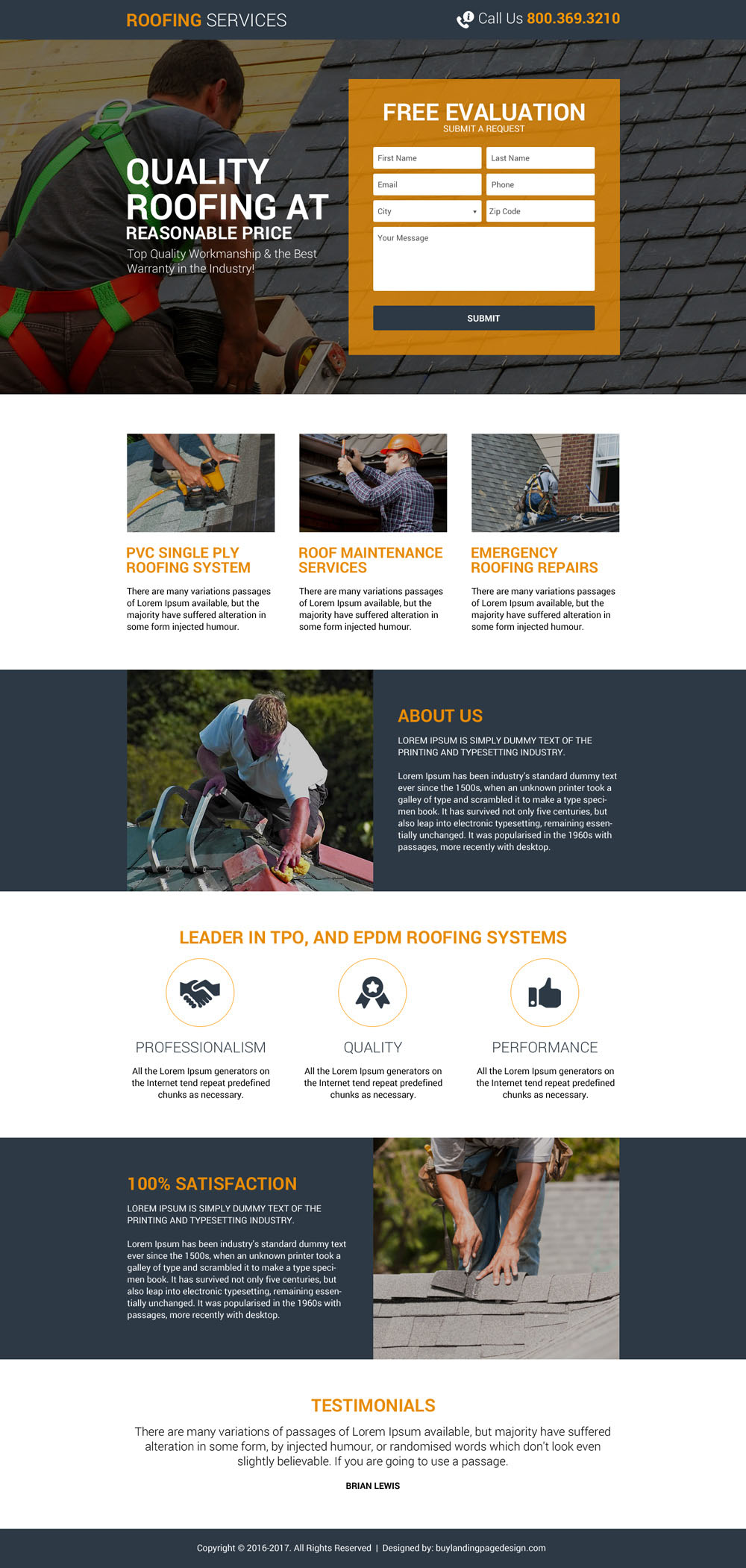 ---
Commercial and residential roofing services landing page
Commercial and residential roofing service landing page with lead form for free quotation.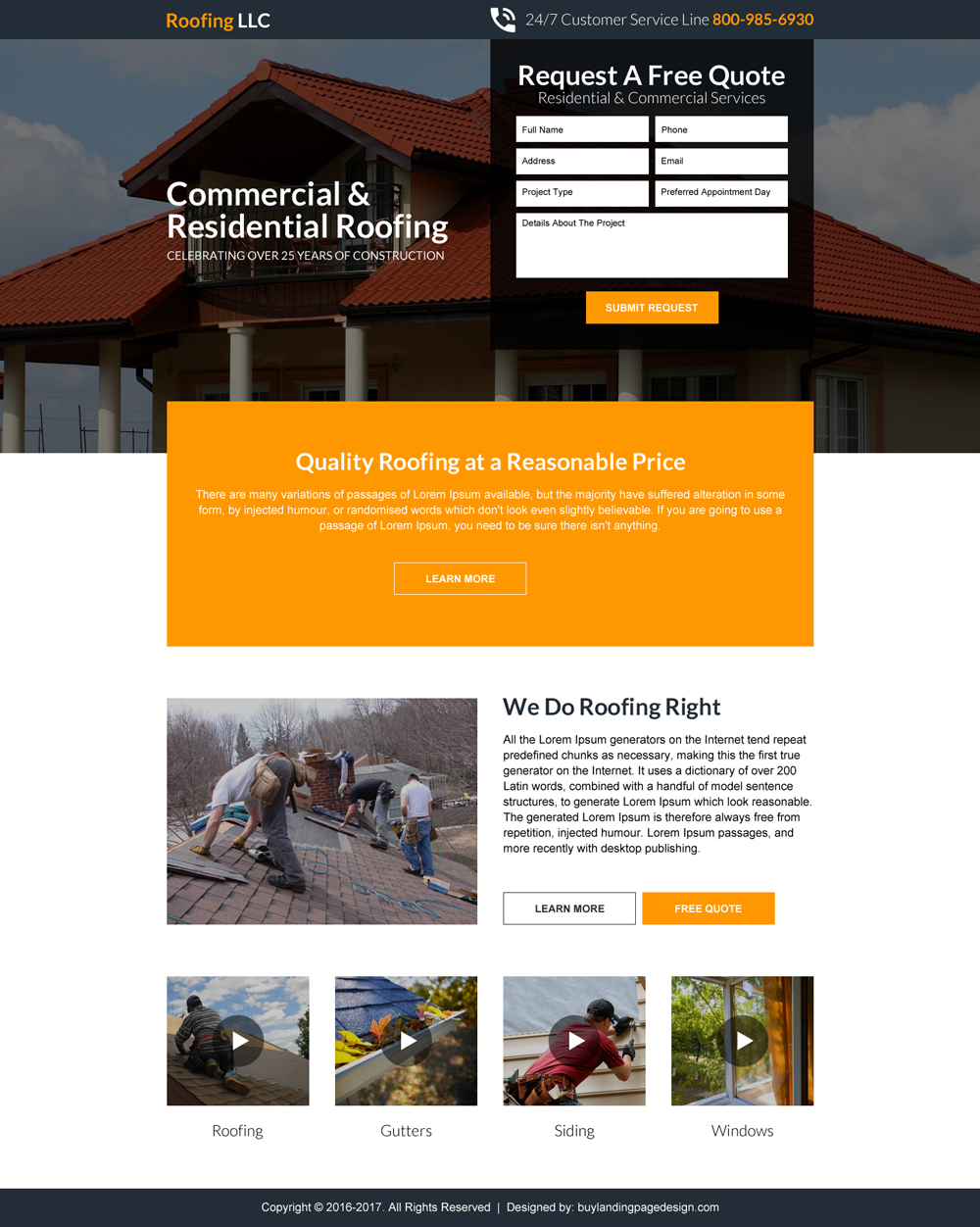 ---
Roof replacement service landing page
Minimal and clean landing page design for roofing replacement free inspection lead capturing.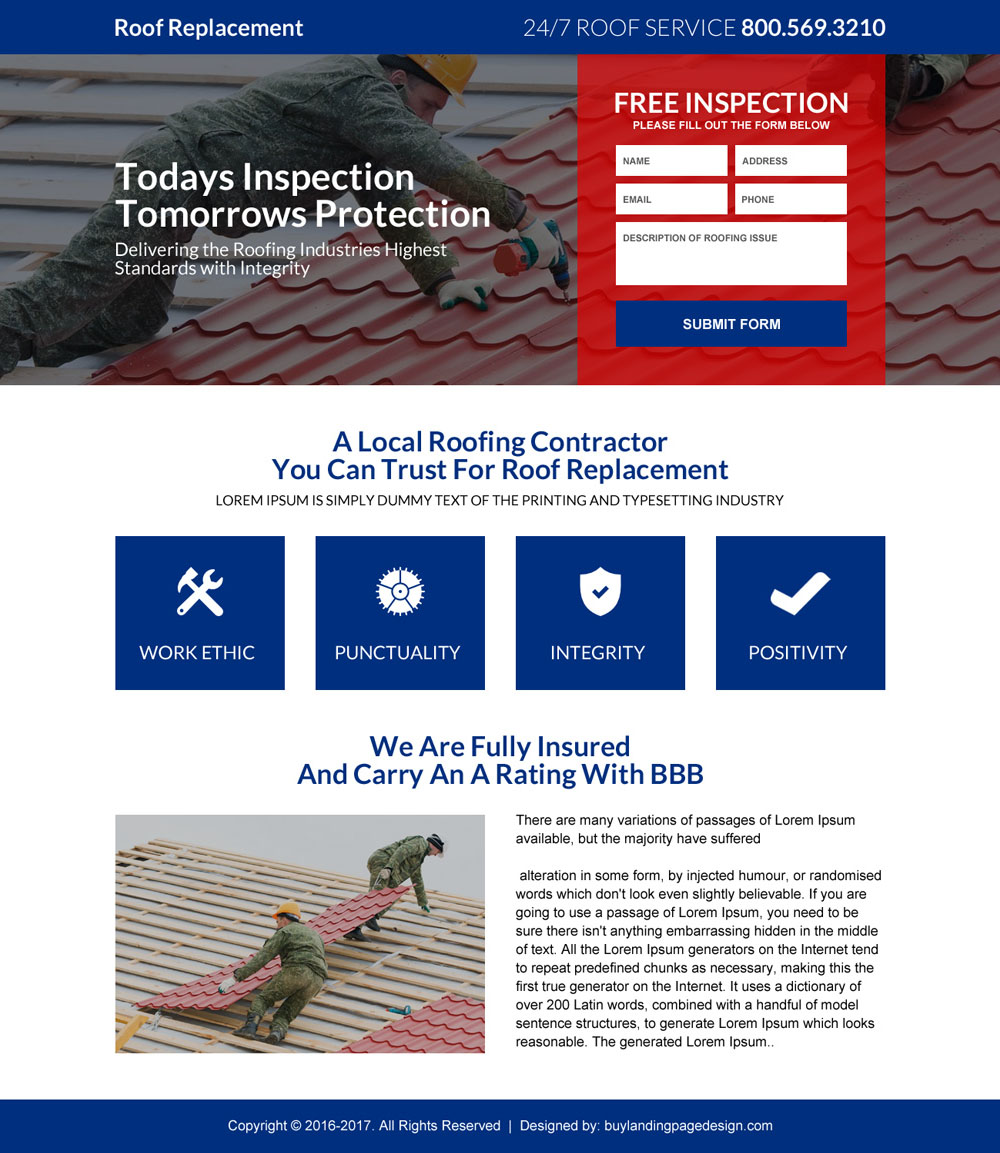 ---
Quality commercial and roofing service landing page
Roofing service free evaluation small lead form landing page.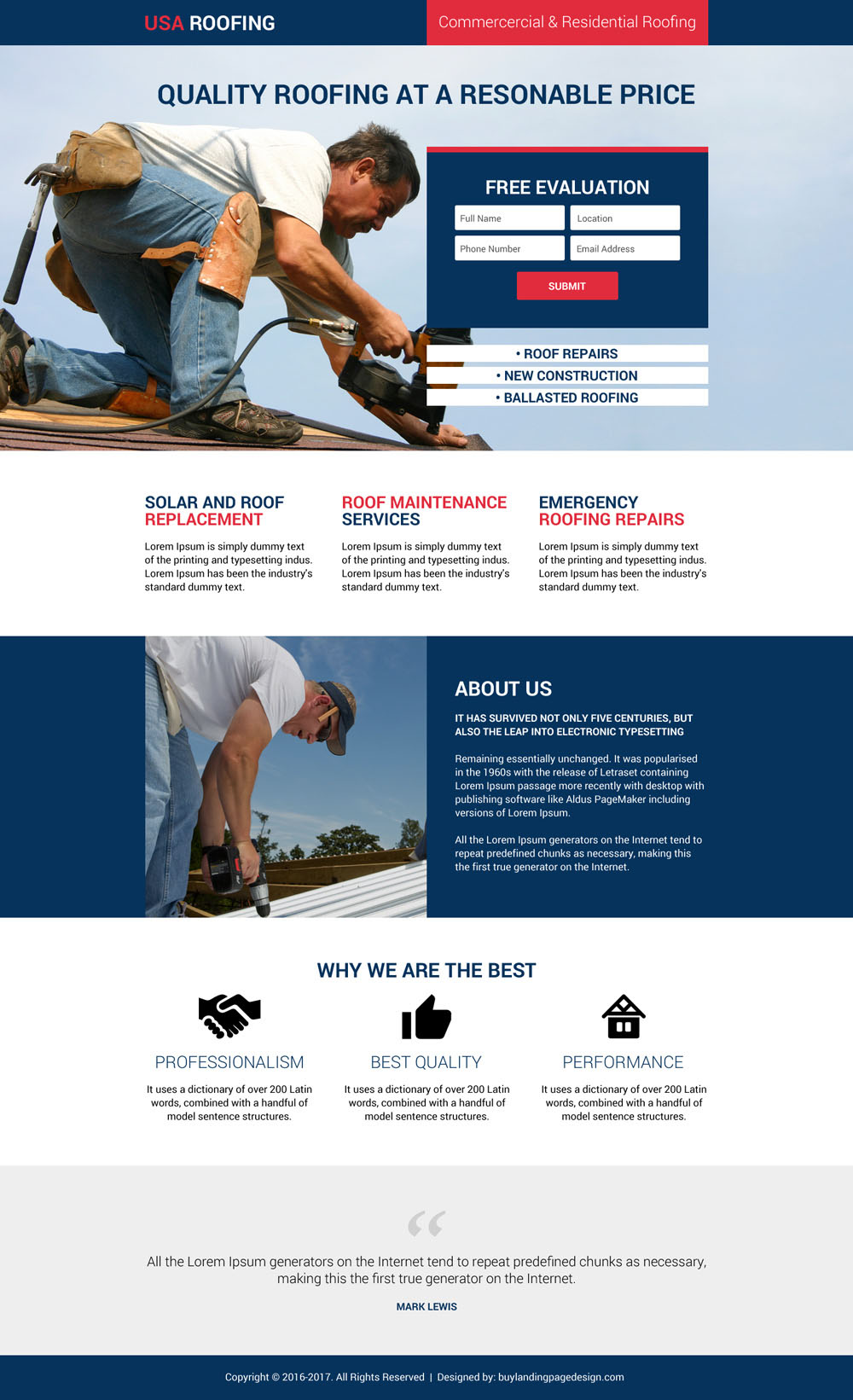 Get a custom roofing service landing page design according to your requirements at a very reasonable price. Get a free quote today by sending us your requirements.