Responsive life insurance website design added to Buylandingpagedesign
Responsive life insurance website design added to Buylandingpagedesign
Mobile friendly and professional life insurance website designs.
Use our professional and converting life insurance website designs to promote your life insurance business online and capture quality leads.
Responsive life insurance website designs are best for capturing leads from all devices like smartphone, tablet, laptop as well as desktop.
Responsive life insurance modern and professional website design
"main page" preview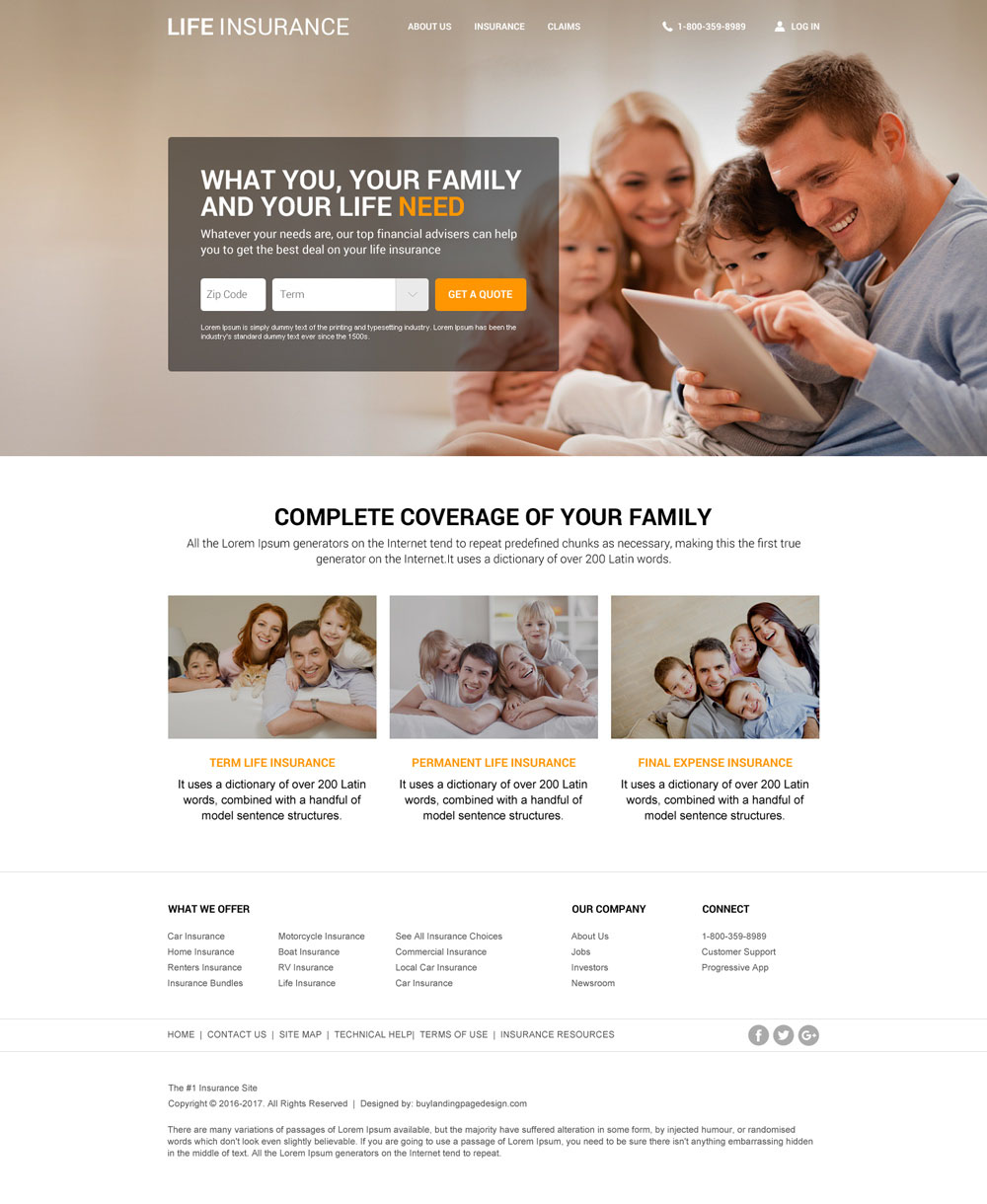 "inner page preview"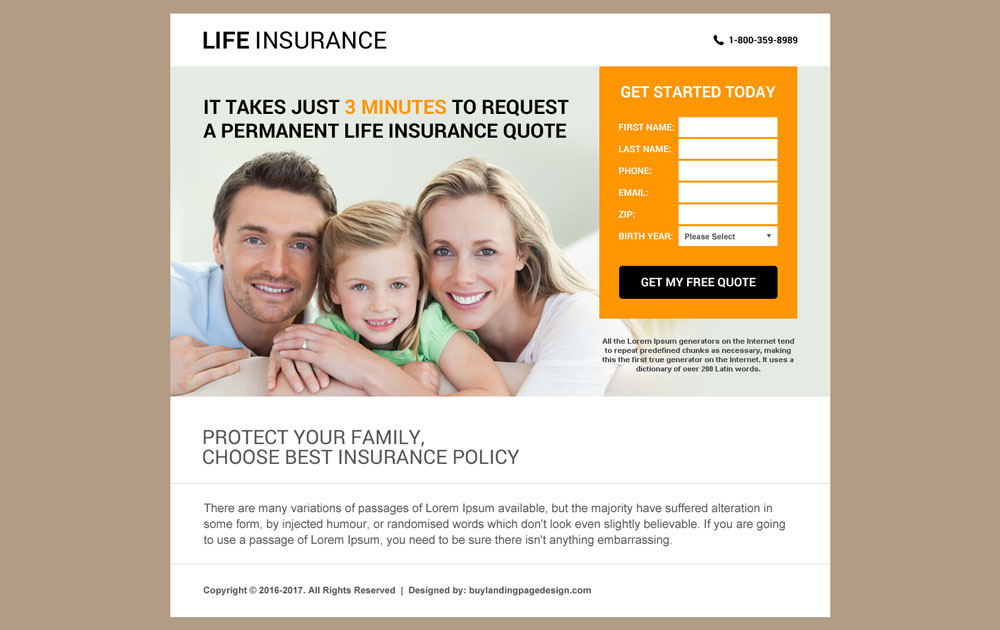 We also provide best converting and optimized life insurance landing page designs and life insurance ppv landing page designs to promote and boost your business online.