Medical solution company bootstrap landing page
Medical solution company bootstrap landing page
If you need a medical solution landing page then have a look at our latest medical solution landing page.
This is a professional and clean landing page for medical solutions with call to action buttons throughout the page.
So, want this landing page customized? You can use our customization services to get this landing page customized with your information.
Similarly, you can also include this template with your design package.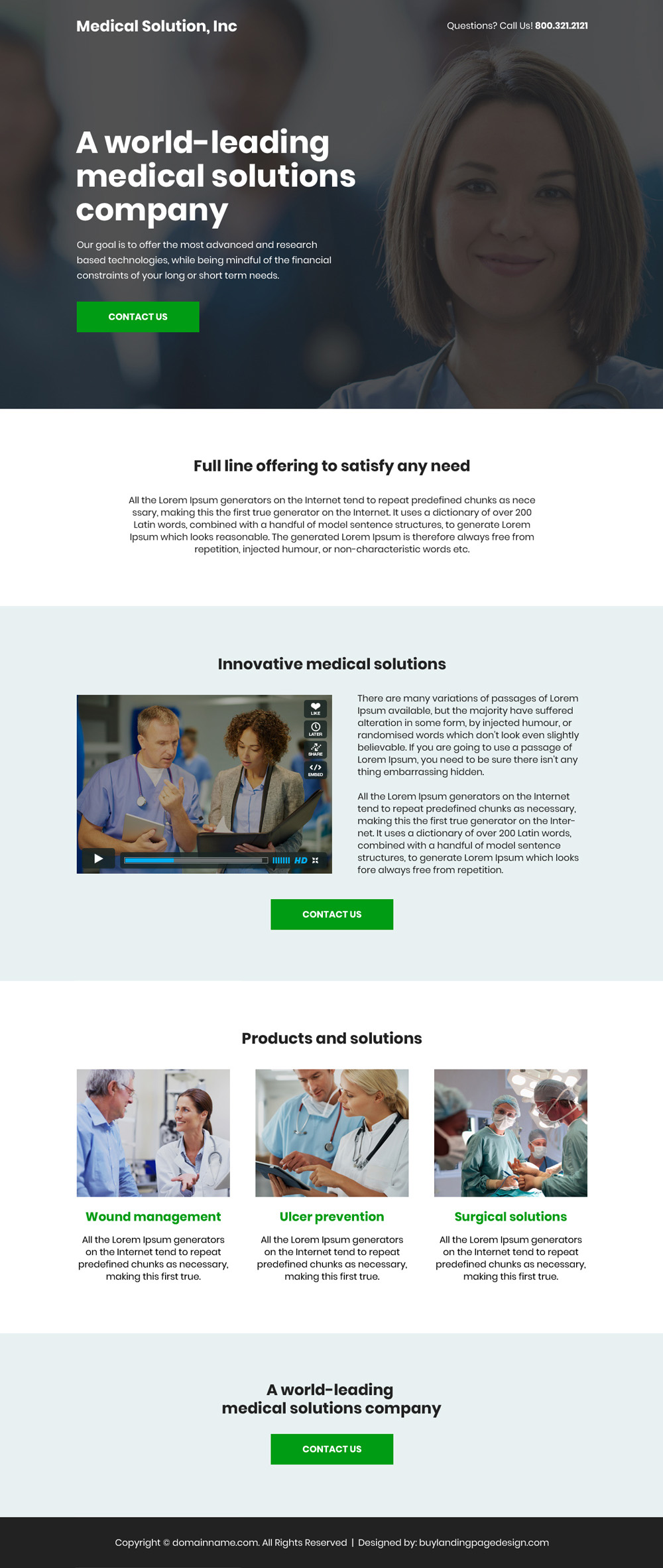 If you have not booked your domain yet then don't worry, you can book your desired domain with our domain booking services.