Medical solution company bootstrap landing page
Medical solution company bootstrap landing page
If you need a medical solution landing page then have a look at some of our medical solution landing page.
This is a professional and clean landing page for medical solutions with call to action buttons throughout the page.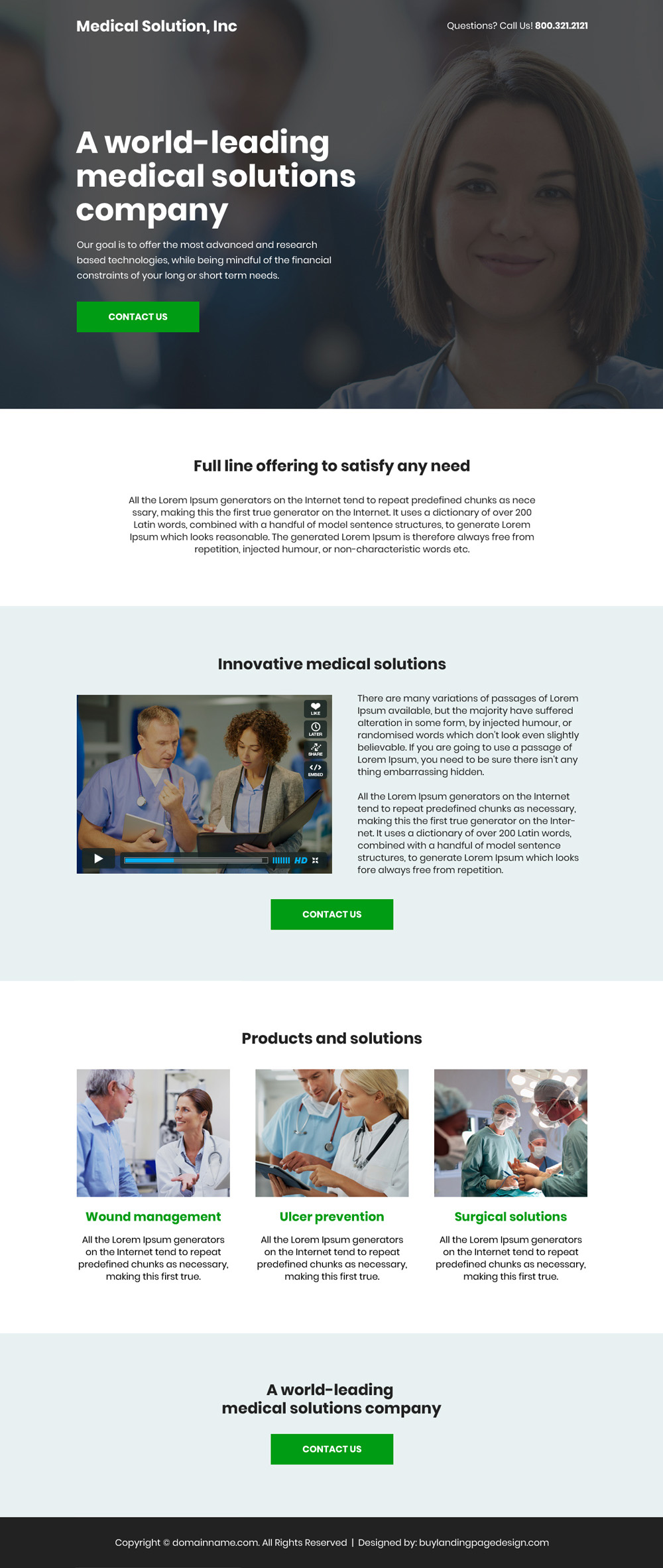 Special Design Package
Our special package includes the template, hosting space, customization, and free updates, etc at a very affordable price. You only need to provide the domain name.
If you have any questions, don't hesitate to contact us. We would love to answer your questions.