Long copy sales page design to boost sale of your product
Long copy sales page design to boost sale of your product
Download sales pages to increase your product sales.
Long copy sales pages are one page design with information on product/services, testimonials, bullet points and call to action buttons.
These pages may not always seem to be very visually attractive and professional but these pages have proved to be very converting. So, these pages are usually information oriented.
The main factor of conversion of a long sales page is the content writing and we have several different long sales page of different categories which converts really well.

Visually appealing sales pages matters a lot from the view point of conversion as it helps in building trust among the visitors by making it look and feel trust worthy and guiding them with the information provided on the sales page.
Our long sales page will surely help in improving your conversion rates as our designs are visually trustable, simple and at the same time informative.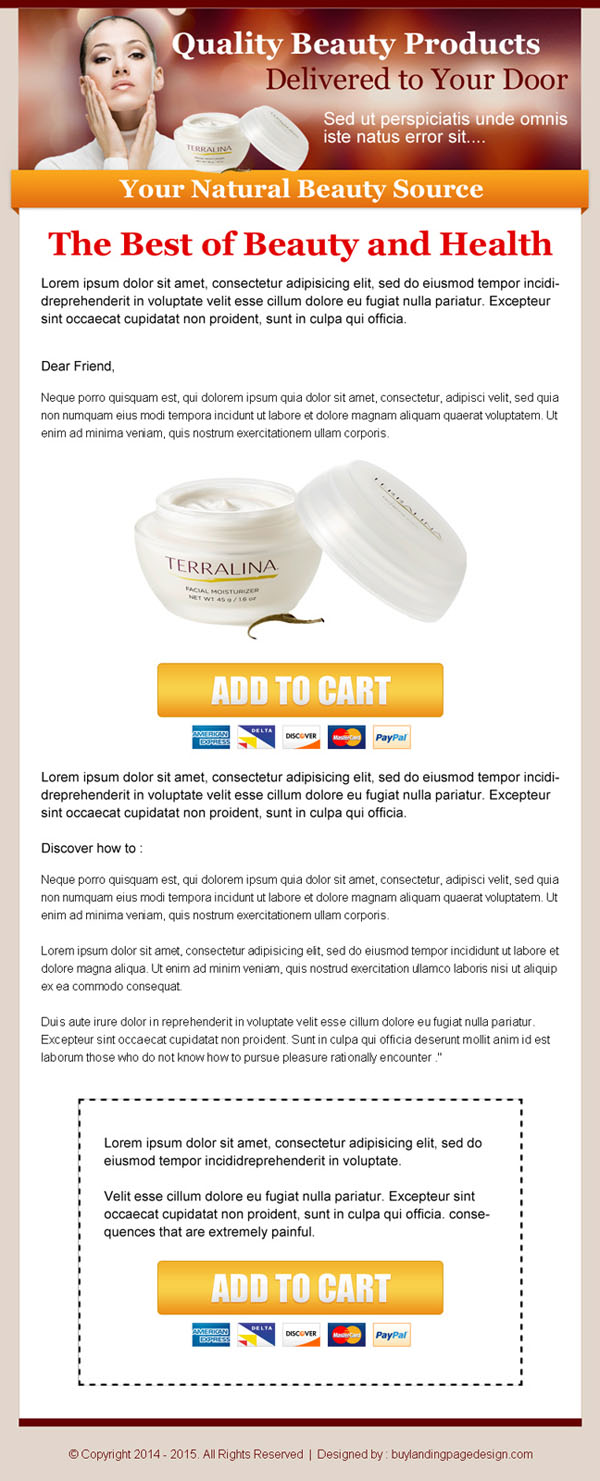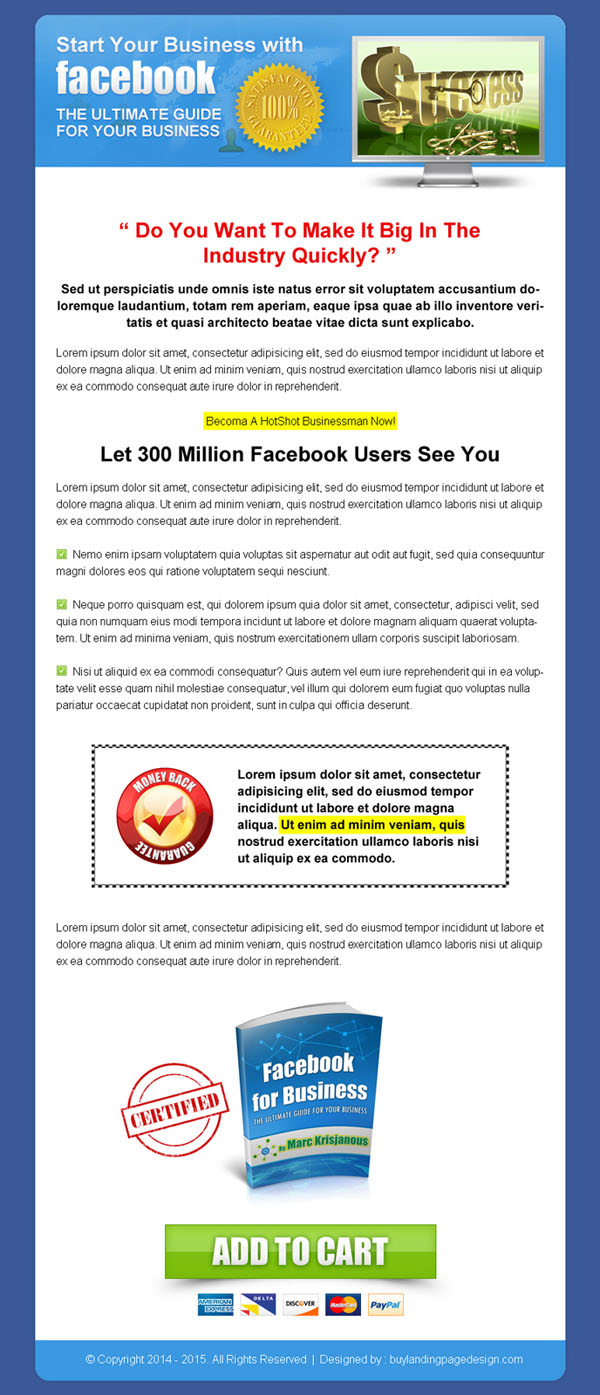 E book Long Copy Sales Page

Hair Loss Long Copy Sales Page
Home Insurance Business Long Copy Sales Page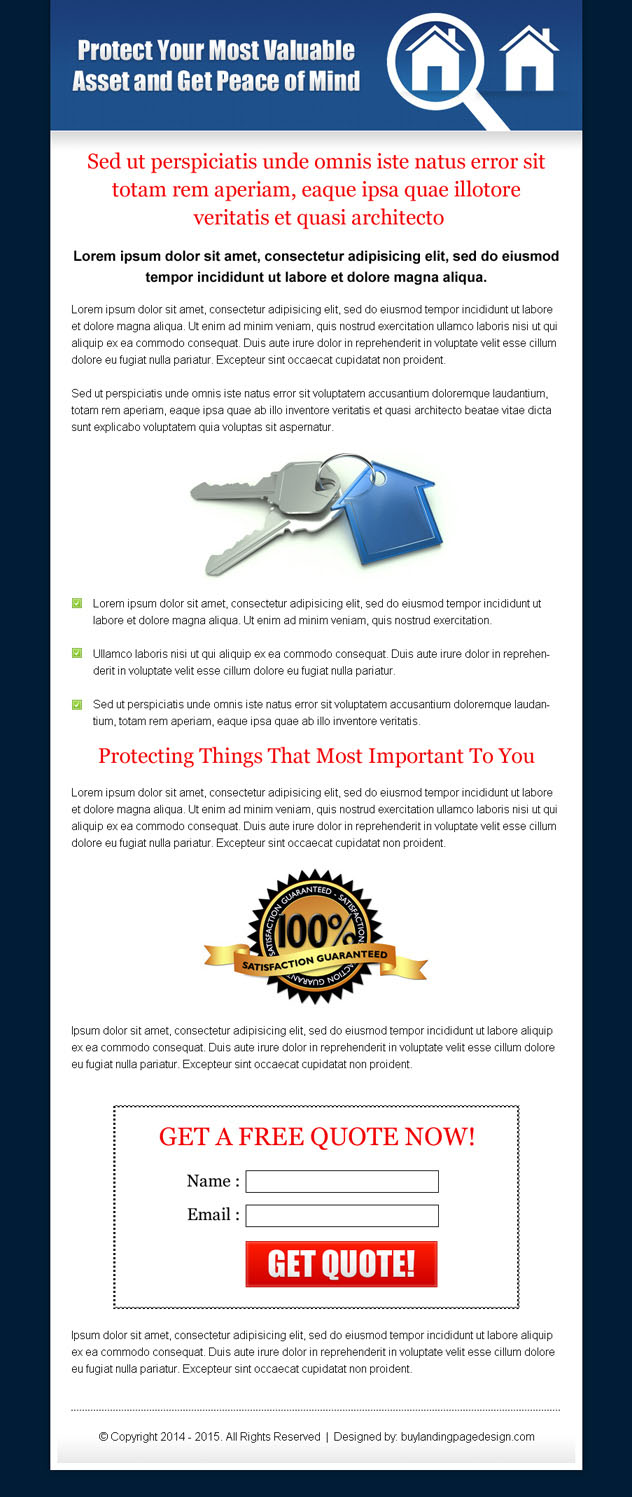 If you are having only one product or service then it is a great idea to use a long sales page to promote it. Great copy writing and visually appealing design are 2 most important thing for a converting sales page.