Hair loss treatment kit selling mini landing page
Hair loss treatment kit selling mini landing page
Want to sell your hair loss kit?
So, if you want to sell your hair loss kit online then this landing page is the best choice for you. This is a minimal hair loss kit selling landing page with an order page and order confirmation page at a very nominal price. This is a minimal landing page and does not distract the customers with too much graphics and information.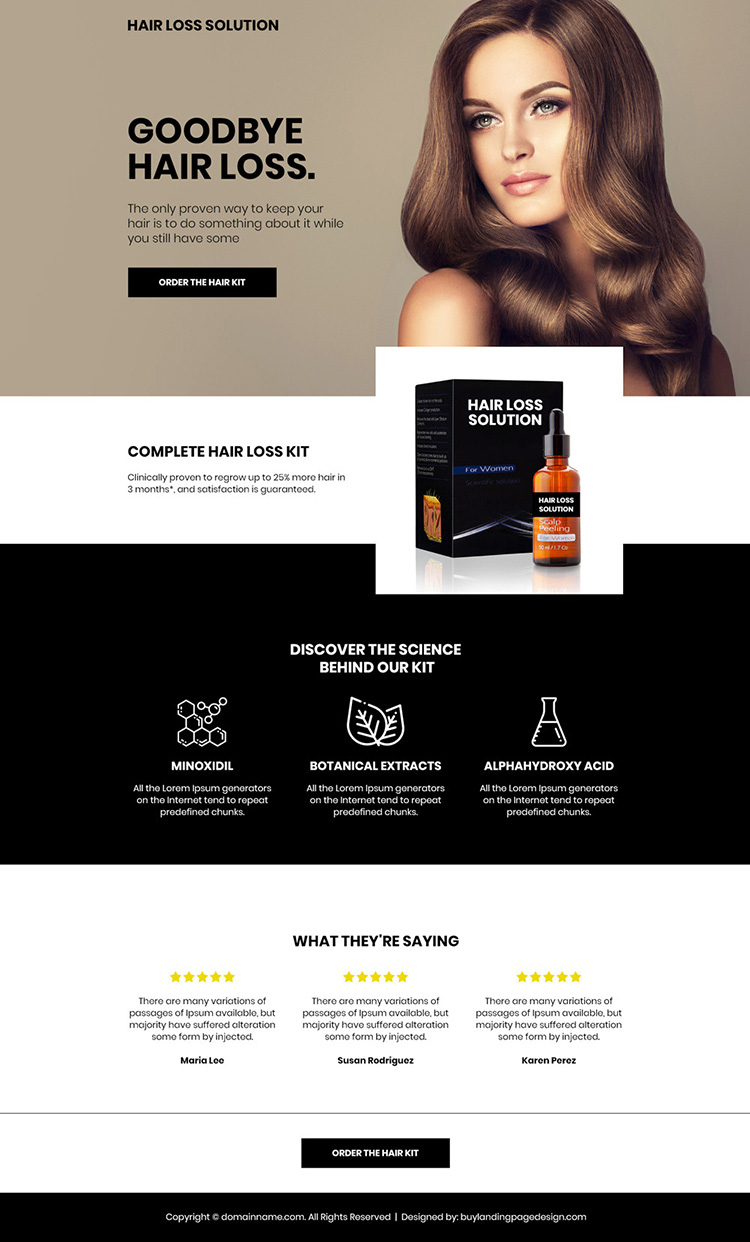 Order page preview
Hair loss kit selling order page for placing an order.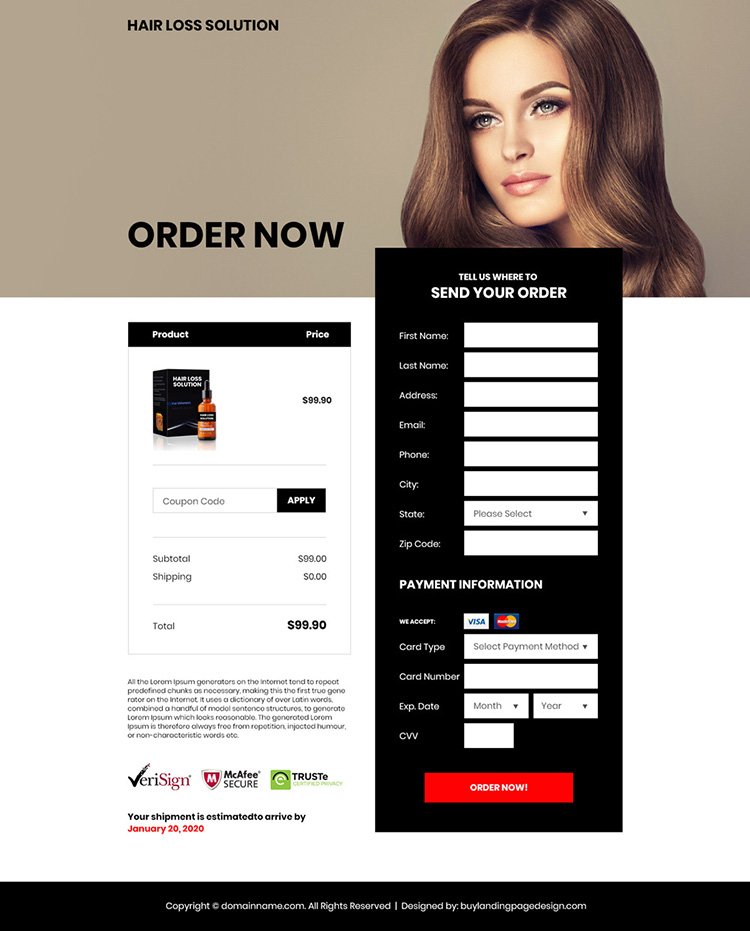 Thank you page preview
Order confirmation page or thank you page for providing the order number and other details.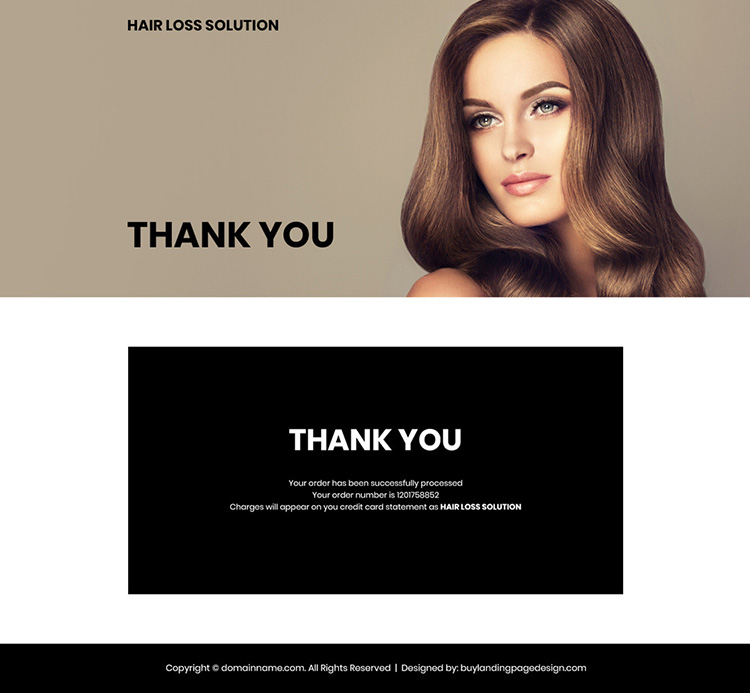 Custom Landing Page
If you need a custom landing page designed then email us your requirements and we will get back to you with an estimated quote and time frame.