5 best fencing landing page for your fencing business promotion
5 best fencing landing page for your fencing business promotion
Do you want to promote your fencing service online?
If you are a fencing contractor and want to promote your fencing installation services online, then you would need to present your fencing business to your positive prospects in a professional and appealing way to boost your conversion.
Using a clean and professional landing page for your business will ensure that your visitors do not get distracted and can easily contact you for any queries or quotation.
Here are 5 best fencing landing page for your fencing business promotion:
Full fence design and installation service modern landing page design

---
Quality fencing solution minimal lead capturing landing page design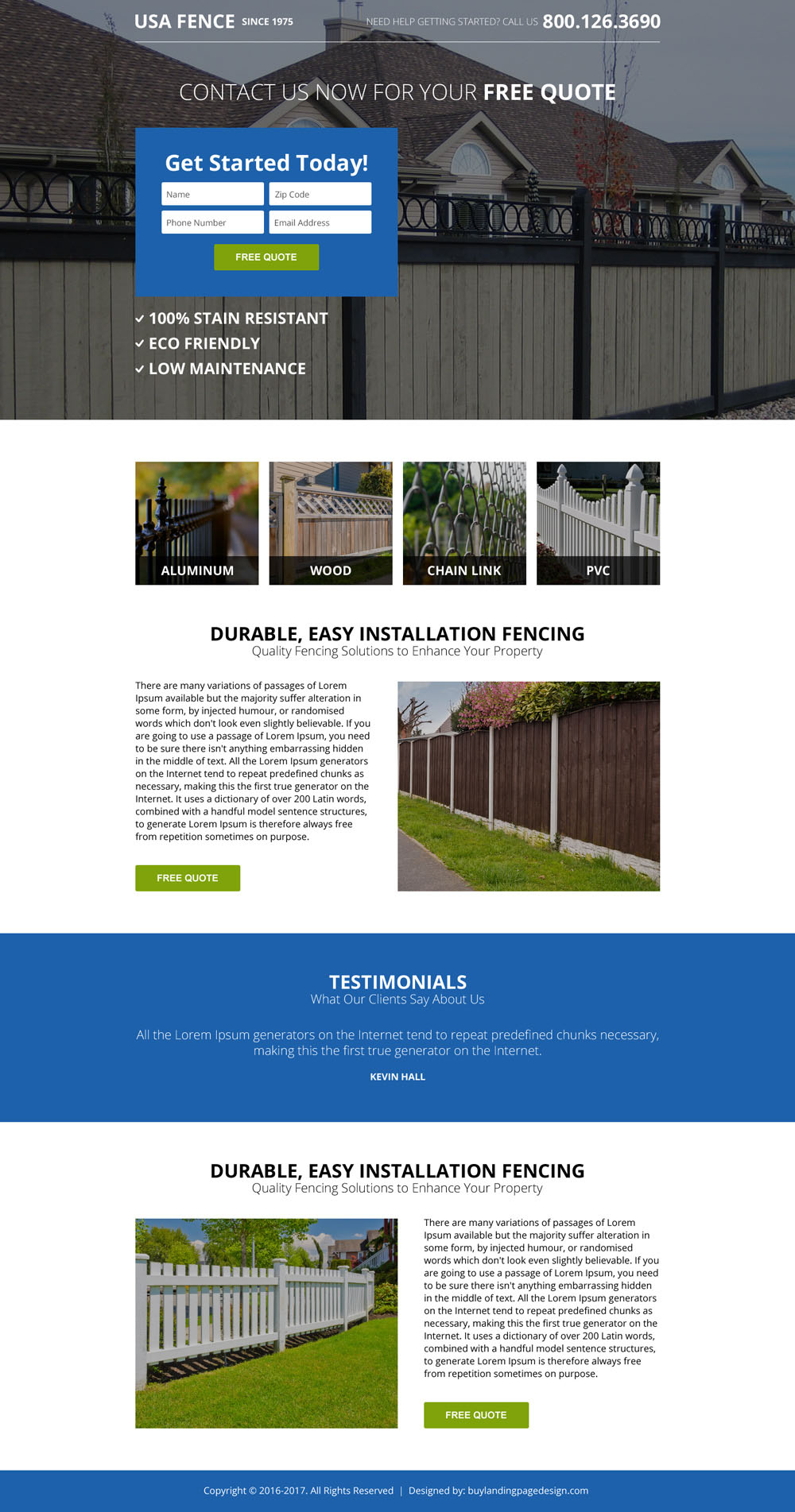 ---
Domestic and commercial services contact capturing landing page design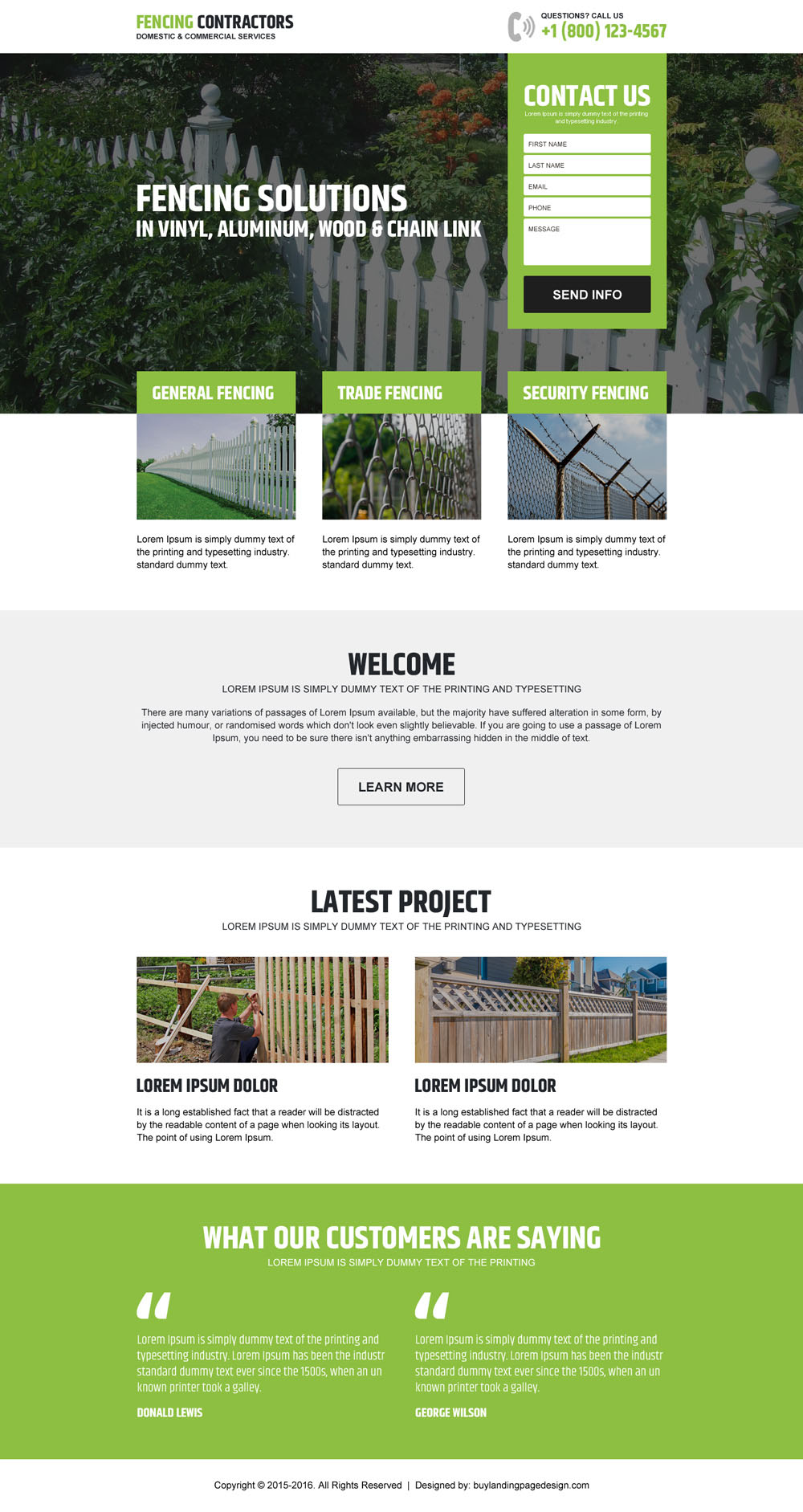 ---
Quality fencing solution free quote lead capturing landing page design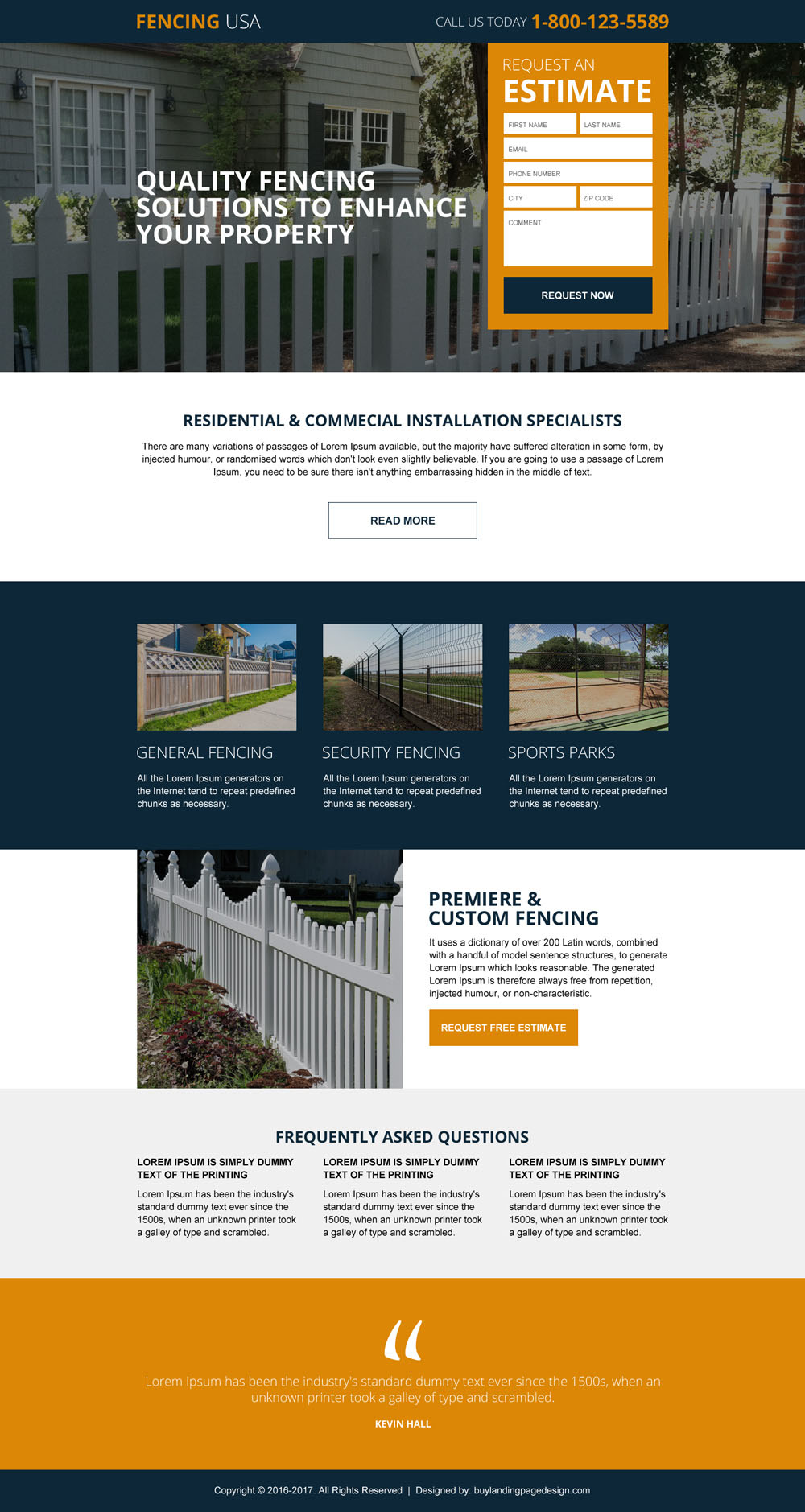 ---
Fencing installation free estimate quote capturing landing page design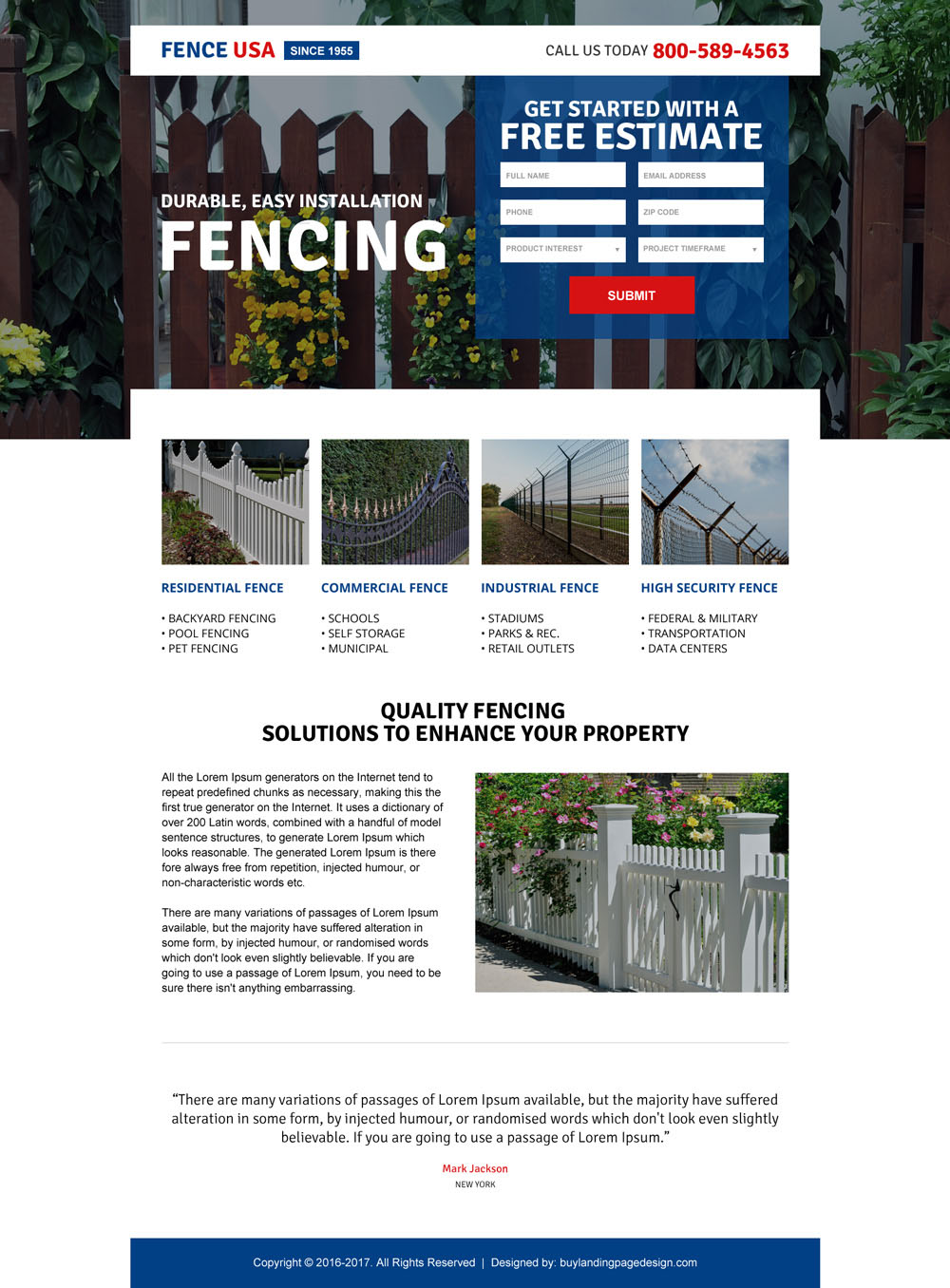 Browse all our fencing landing pages here: https://www.buylandingpagedesign.com/landing-page-design/fencing/