Hair extensions selling responsive landing page
Hair extensions selling responsive landing page
Want to promote your hair extension online?
You can check out our latest hair extension landing page. This landing page consists of the main page, product page, shade page, payment page as well as thank you page.

Product page preview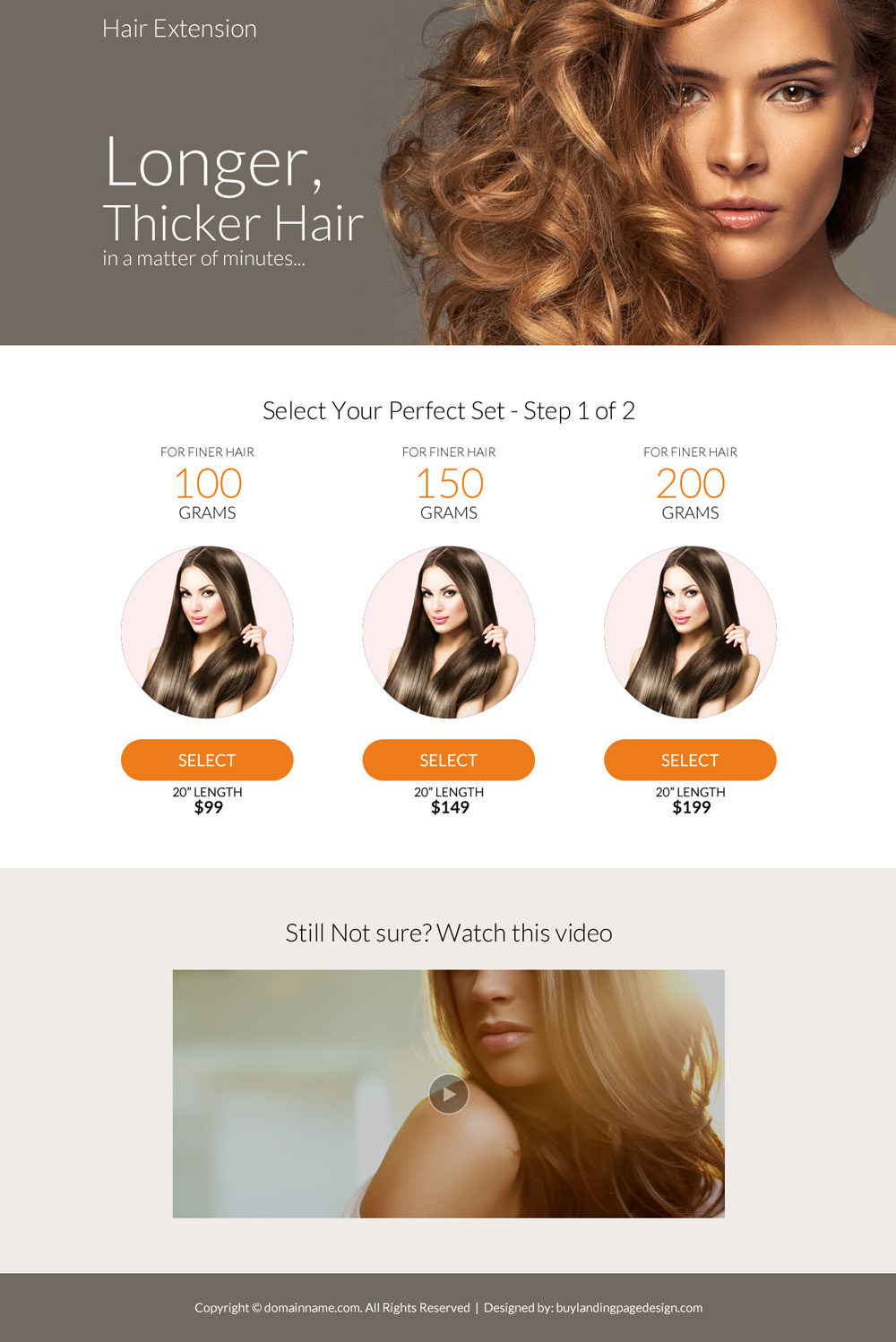 Shade page preview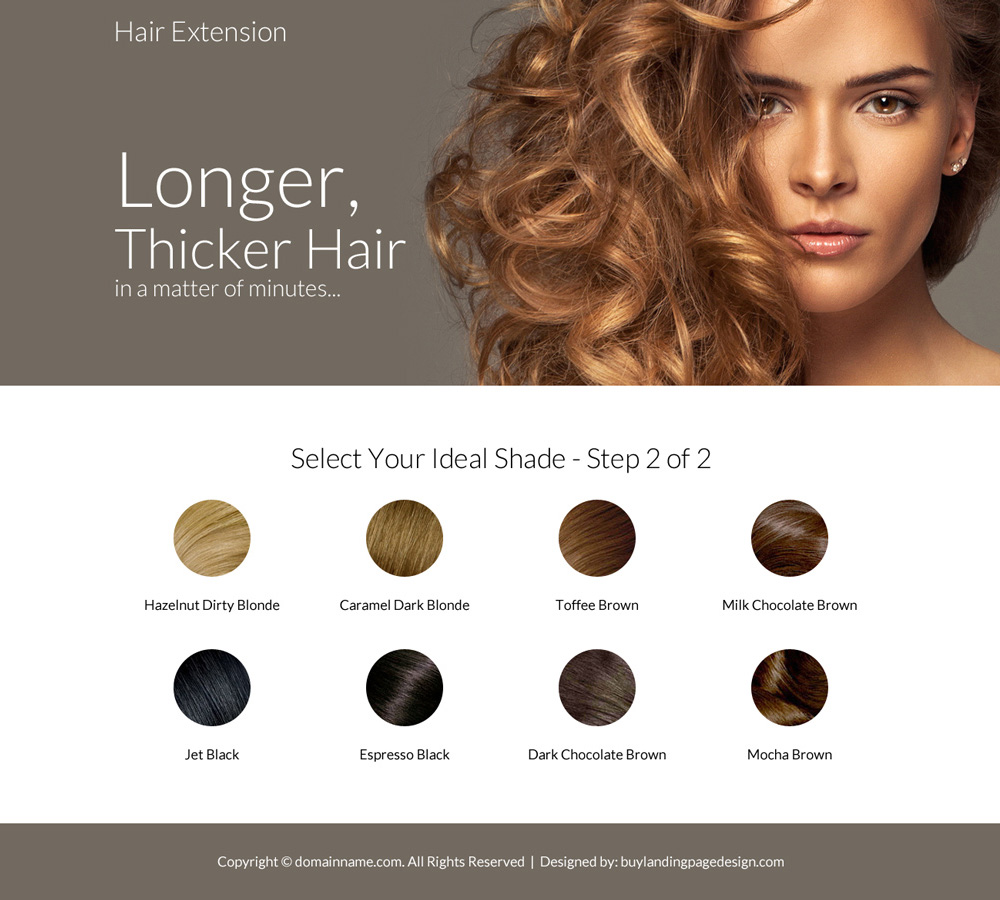 Payment page preview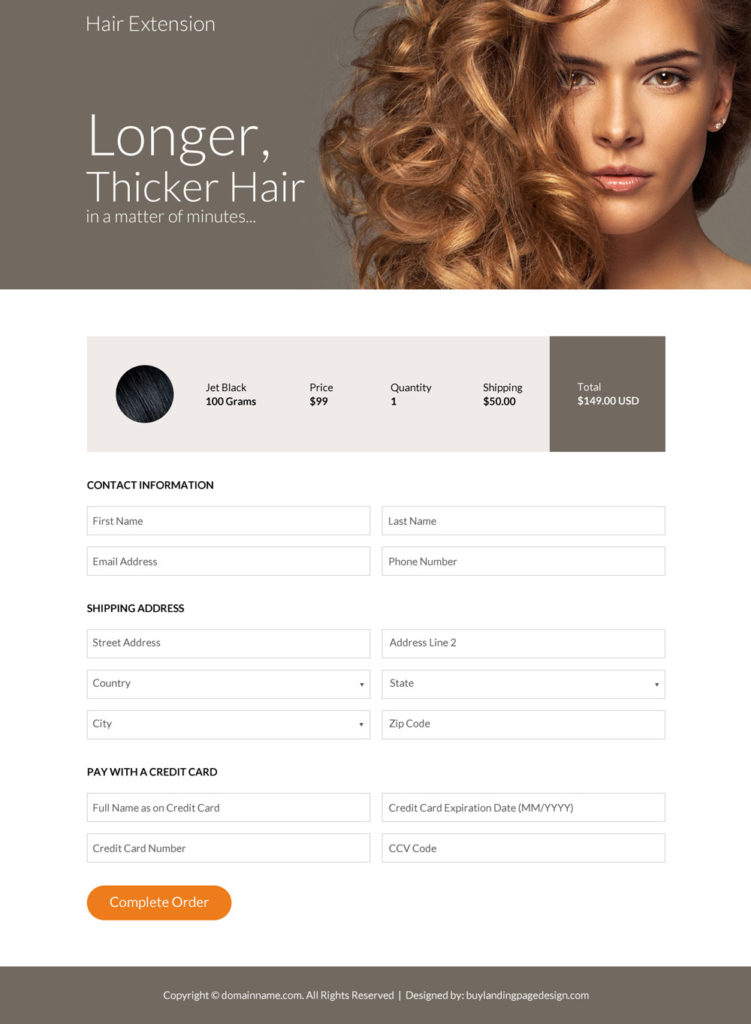 Thank you page preview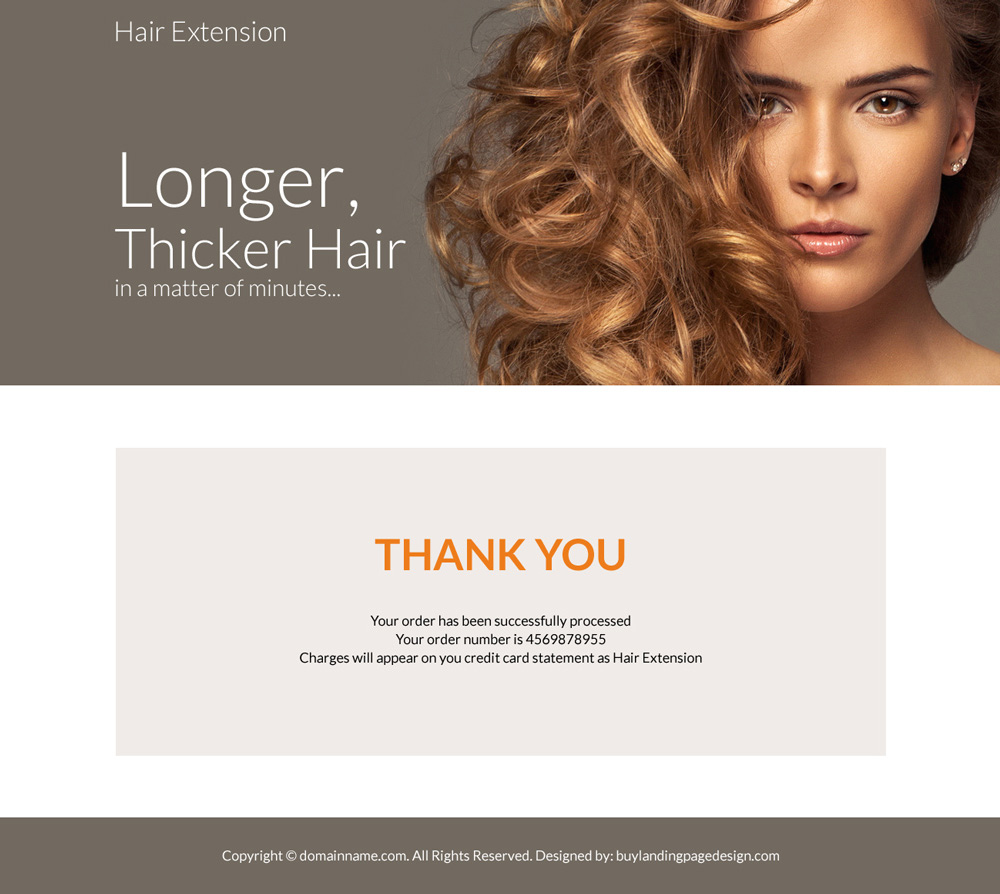 So, you can customize and use this hair extension landing page to capture quality leads.
You can also get a custom design done by our expert designers at a very affordable price. Get in touch with us now.