Hair care landing page design added to Buylandingpagedesign.com
Hair care landing page design added to Buylandingpagedesign.com
Hair care landing page added to our website.
So, you can now create your beautiful and attractive hair salon landing page by using our clean and modern hair care lead generating landing page.
You can check out our hair care solutions lead generating landing pages here:
Hair care solution lead generating and converting landing page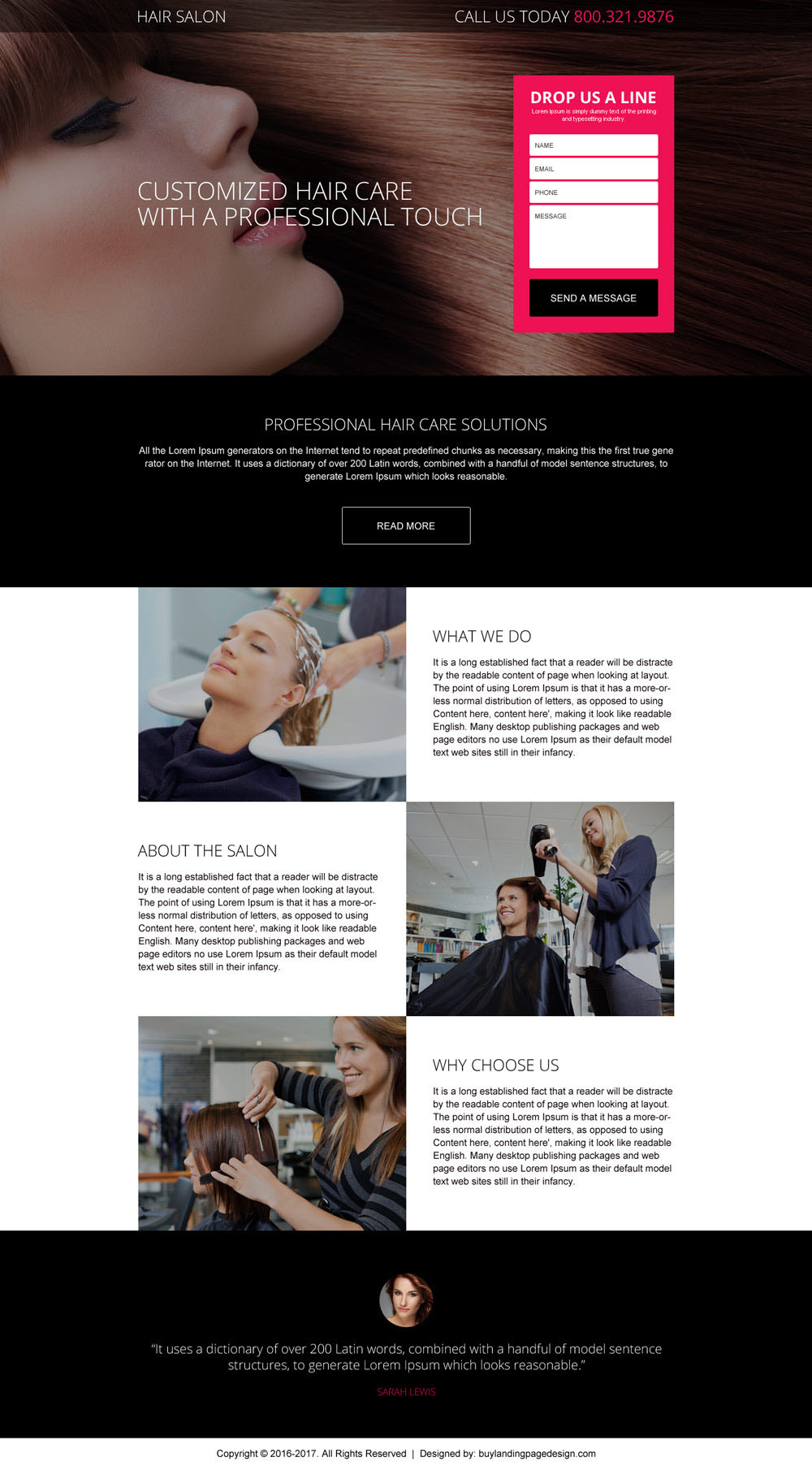 We will be adding more hair care landing pages very soon, so don't forget to check back soon.