Hair care product selling bootstrap landing page
Hair care product selling bootstrap landing page
Want to sell your hair care product online?
If you are looking to boost sales of your hair care product online then use our appealing and eyecatching hair care product selling landing page.
This is a 3 pages hair care landing page consisting of the main page, order page, and a thanks page.

In addition, this landing page has organized content section, strong CTA buttons and option to add a video.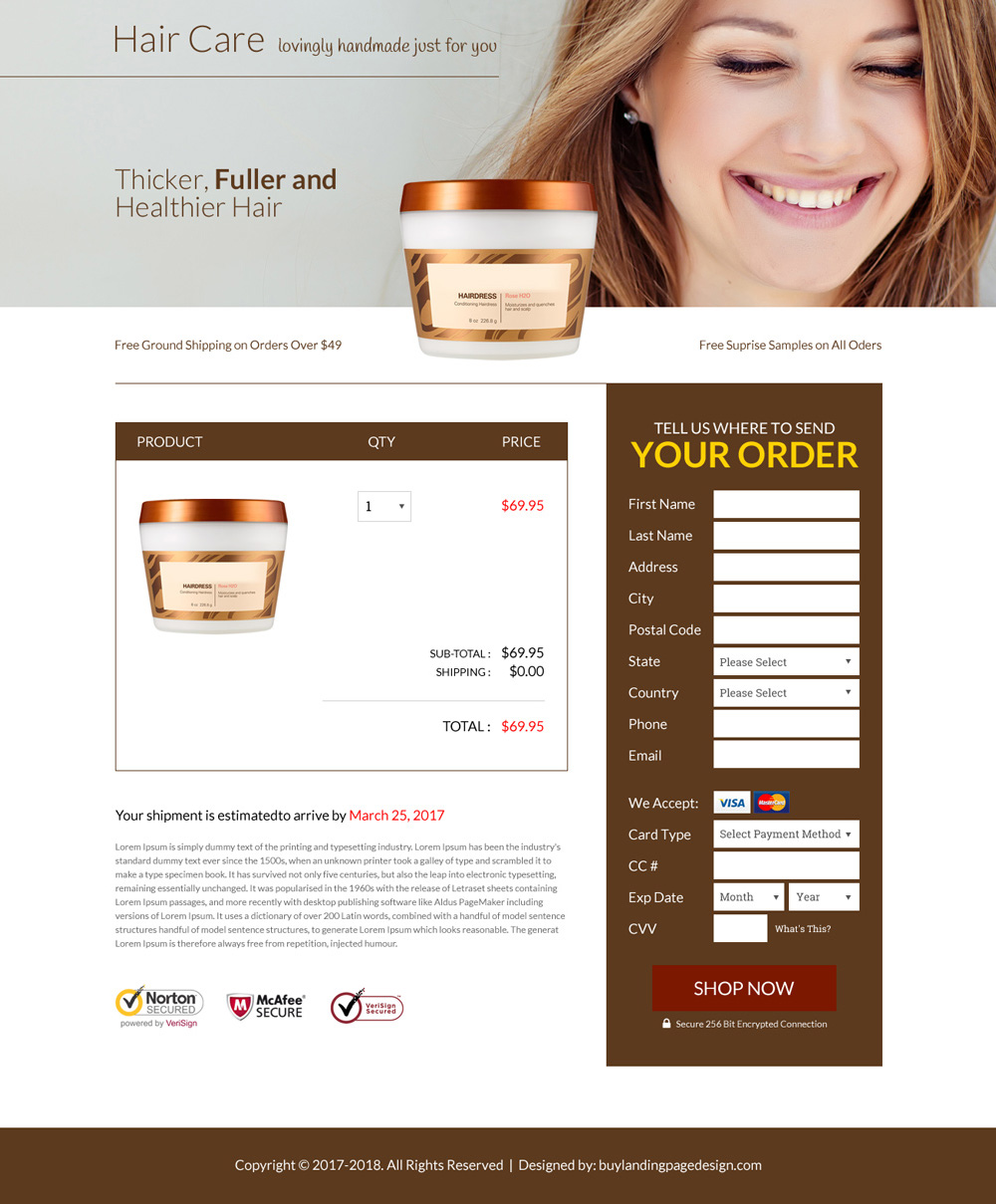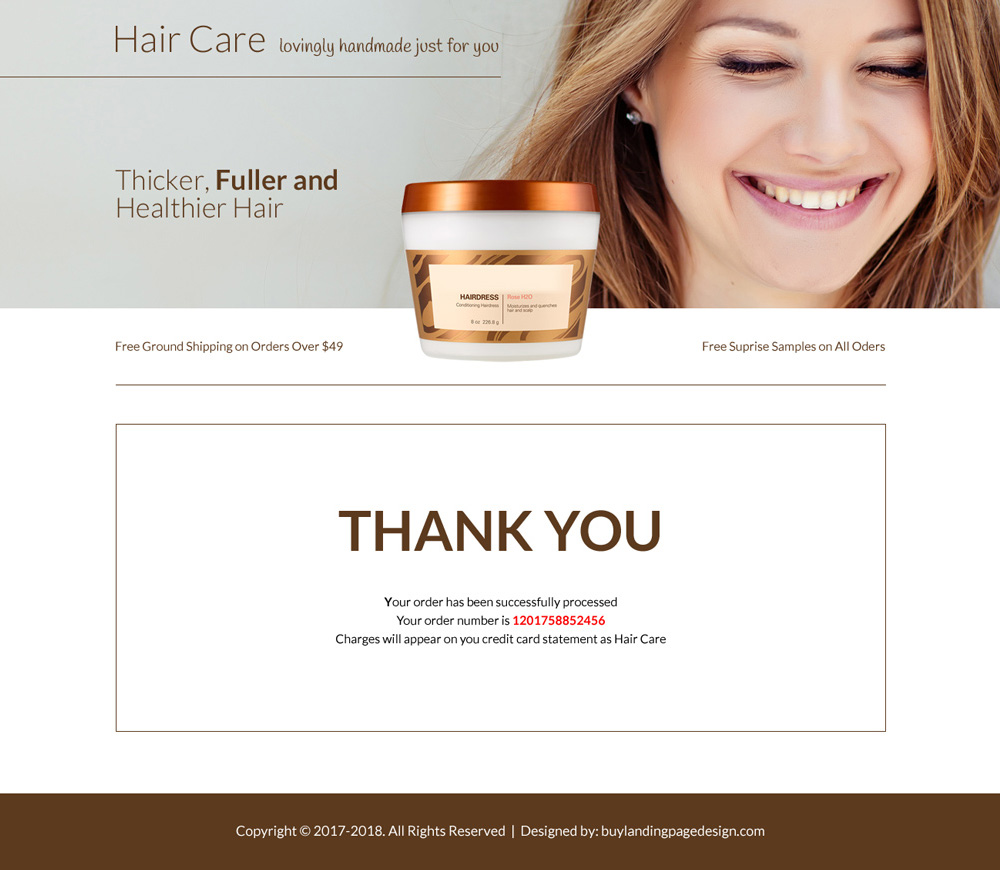 Get a custom landing page for your hair care product, get in touch with us for a free quote.