Effective pest control landing pages for capturing quality leads
Effective pest control landing pages for capturing quality leads
Want to capture leads for your pest control product and services?
Promote your pest control product and services online with our effective and easy to use pest control landing pages and convert your potential leads into customers.  Our pest control landing pages are effective and beautifully designed to attract your potential leads and convert them into customers.
Purchase and download responsive pest control landing page to capture maximum conversion from all available devices and screen resolution like a smartphone, tablet, laptop as well as desktop.
Check out some of our best converting pest control landing pages here:
Residential and commercial pest control services lead generating landing page design

Low cost pest control service call to action landing page design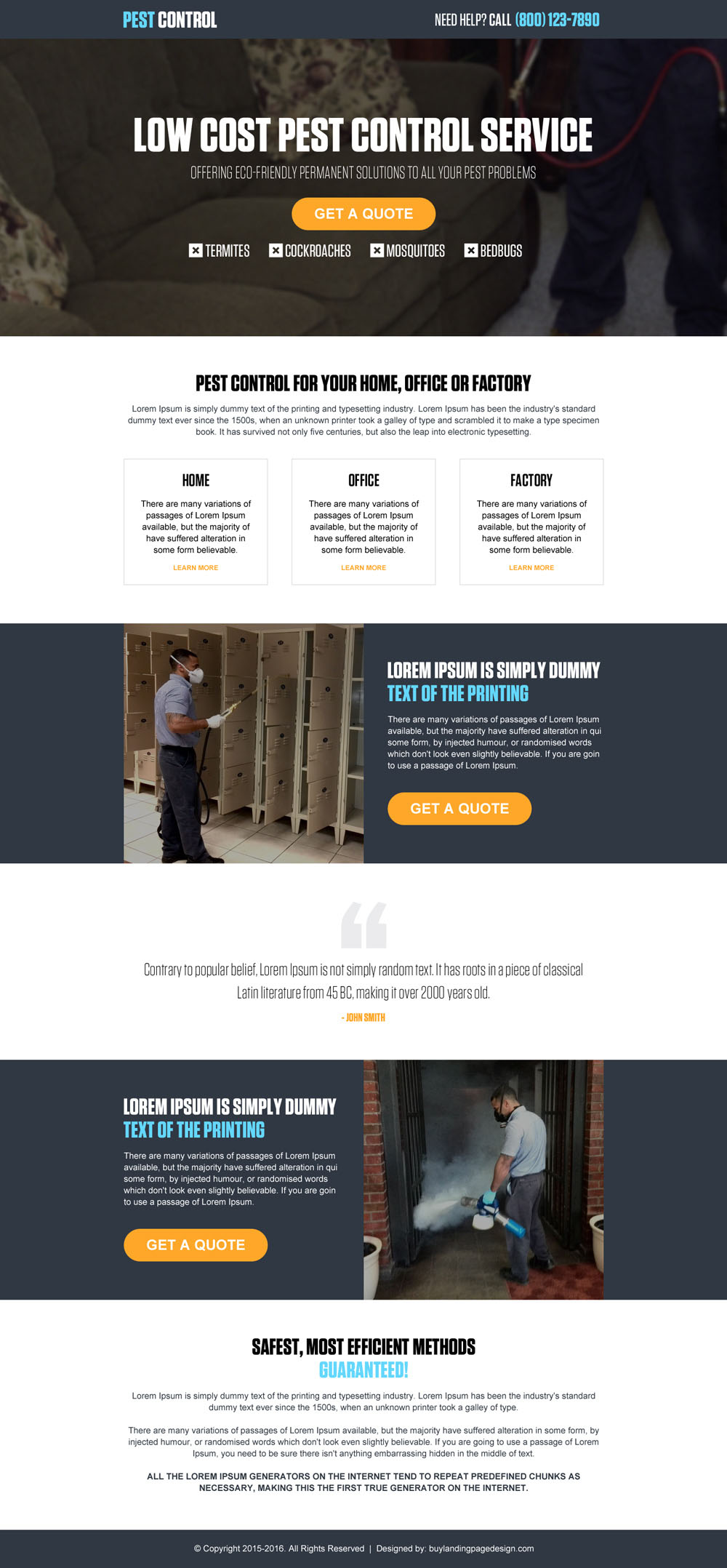 Pest control solutions small lead capture form landing page design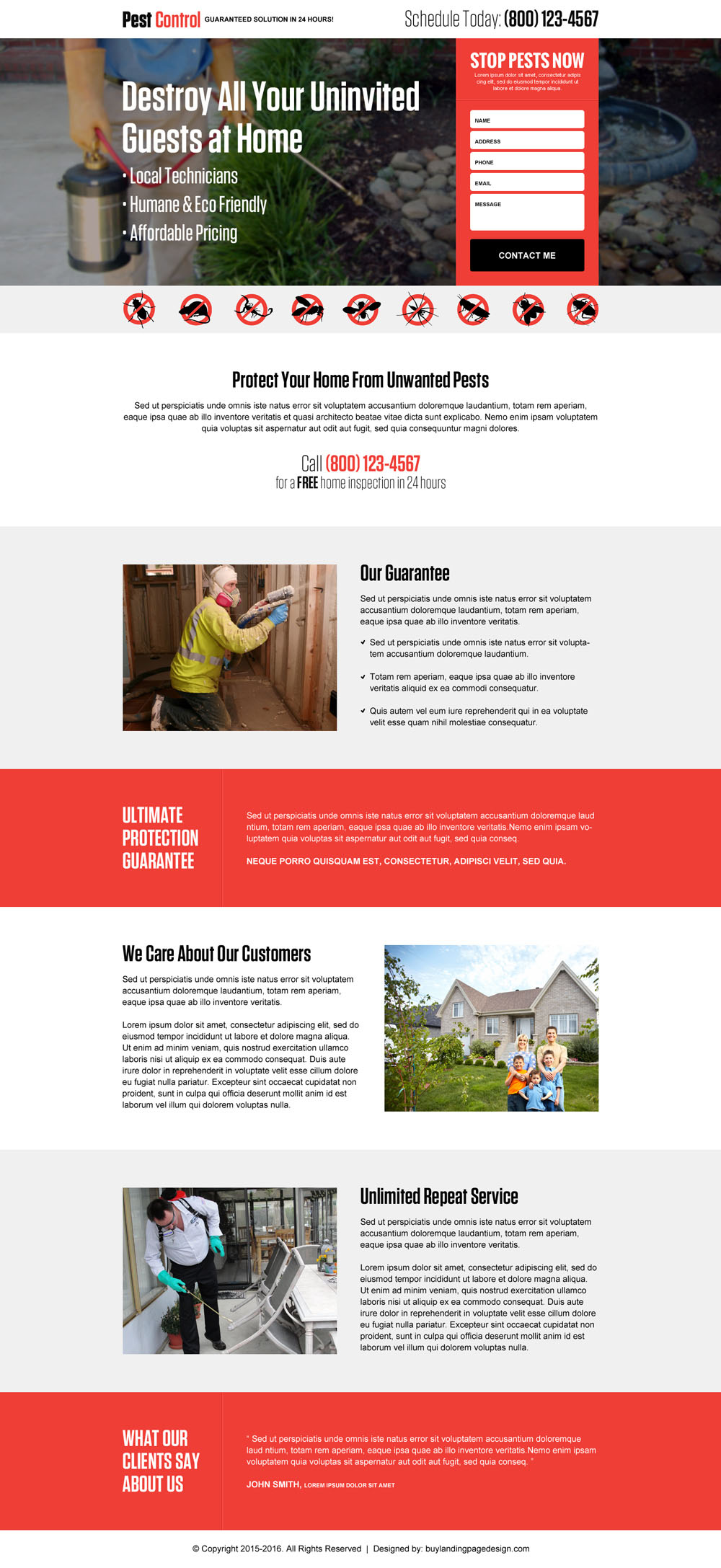 Pest control products selling minimal landing page design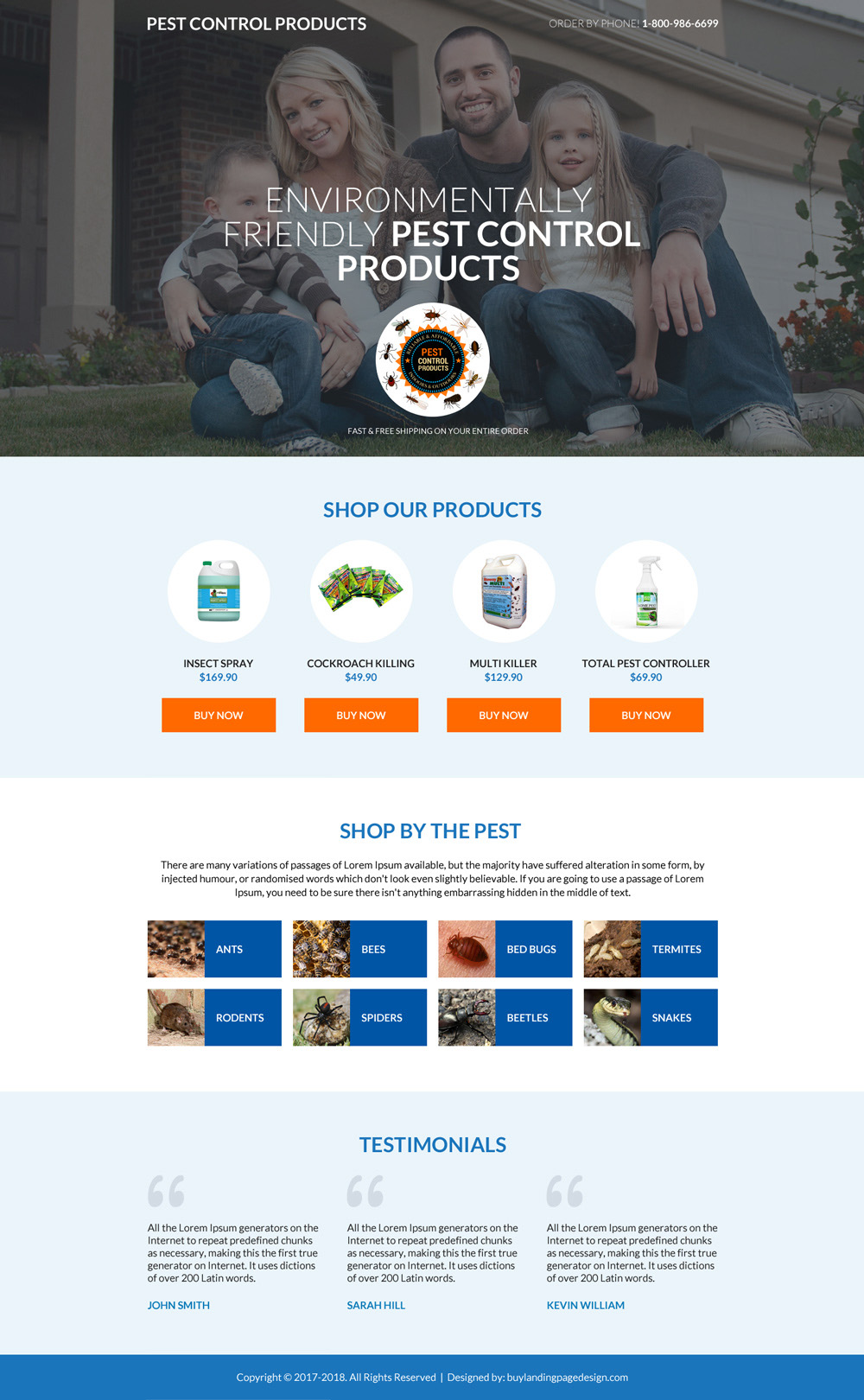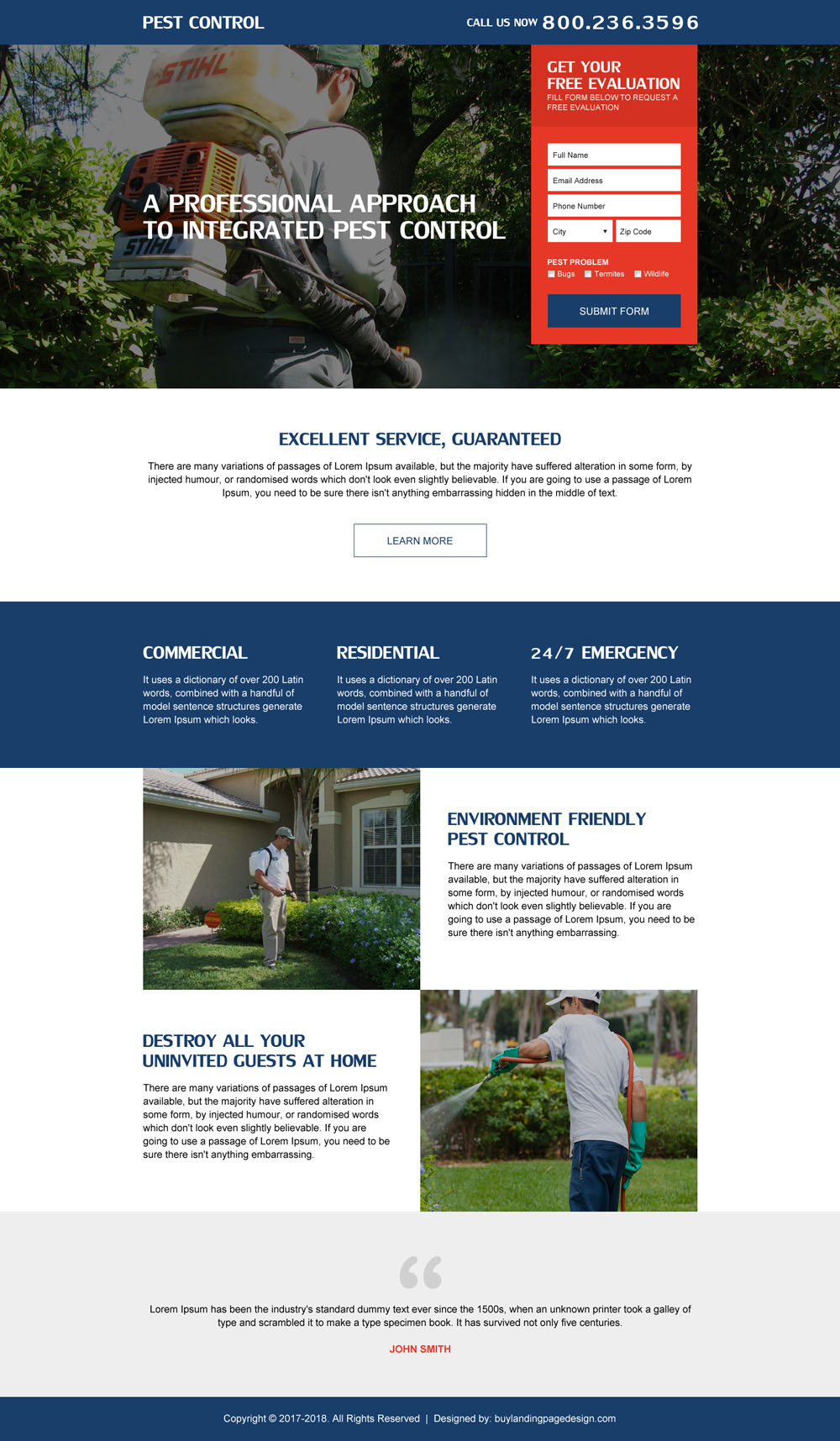 Best pest control service appealing lead gen landing page design
Get in touch with us for a landing page customization or for getting a custom landing page designed.