Domestic Help Service Responsive Website Design
Domestic Help Service Responsive Website Design
So, do you want to create your own domestic help service website design?
We have added some professional, clean and modern domestic help service responsive website designs. You can use them to promote your services online and capture quality leads.
-Main page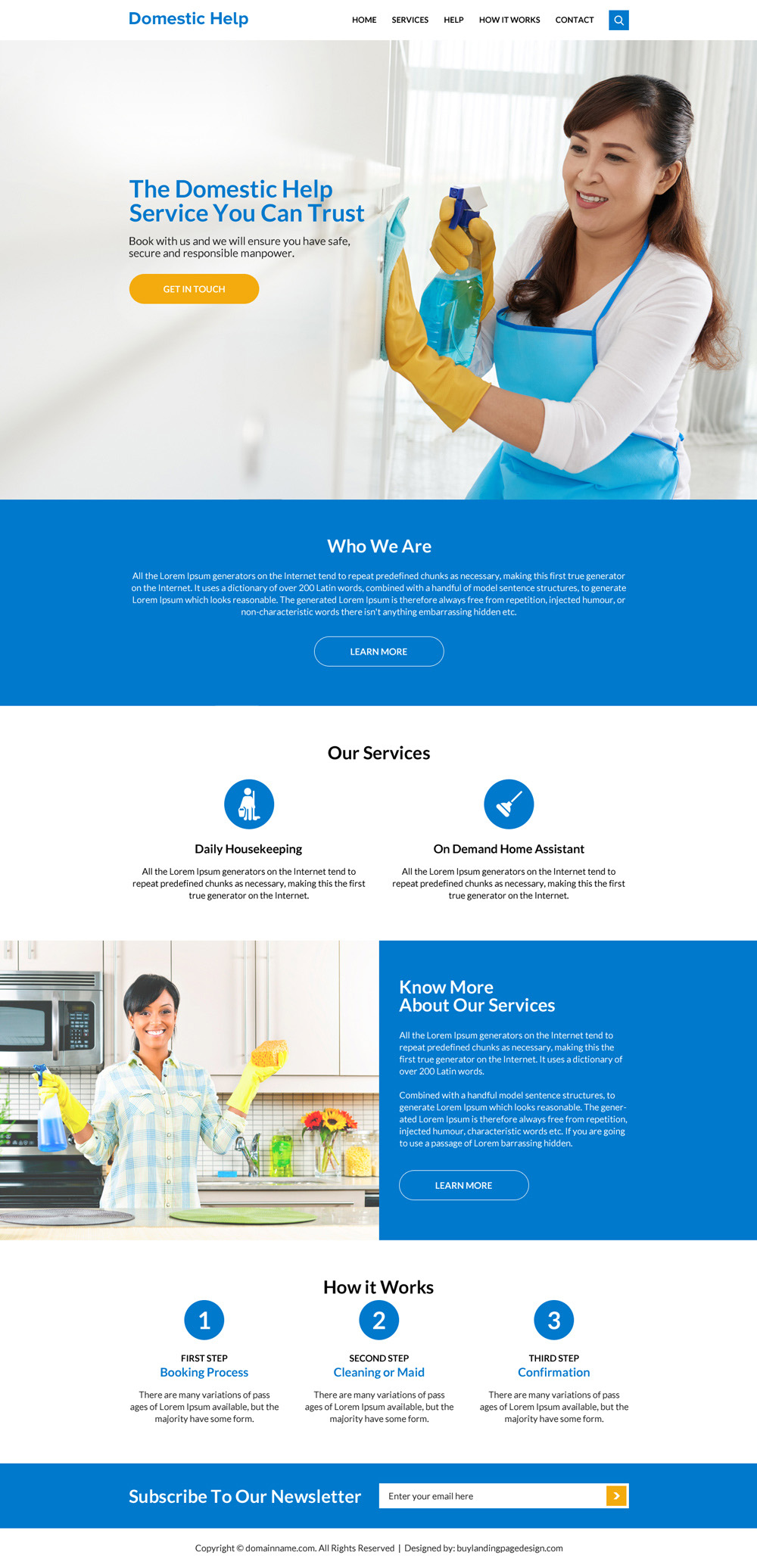 – Contact us page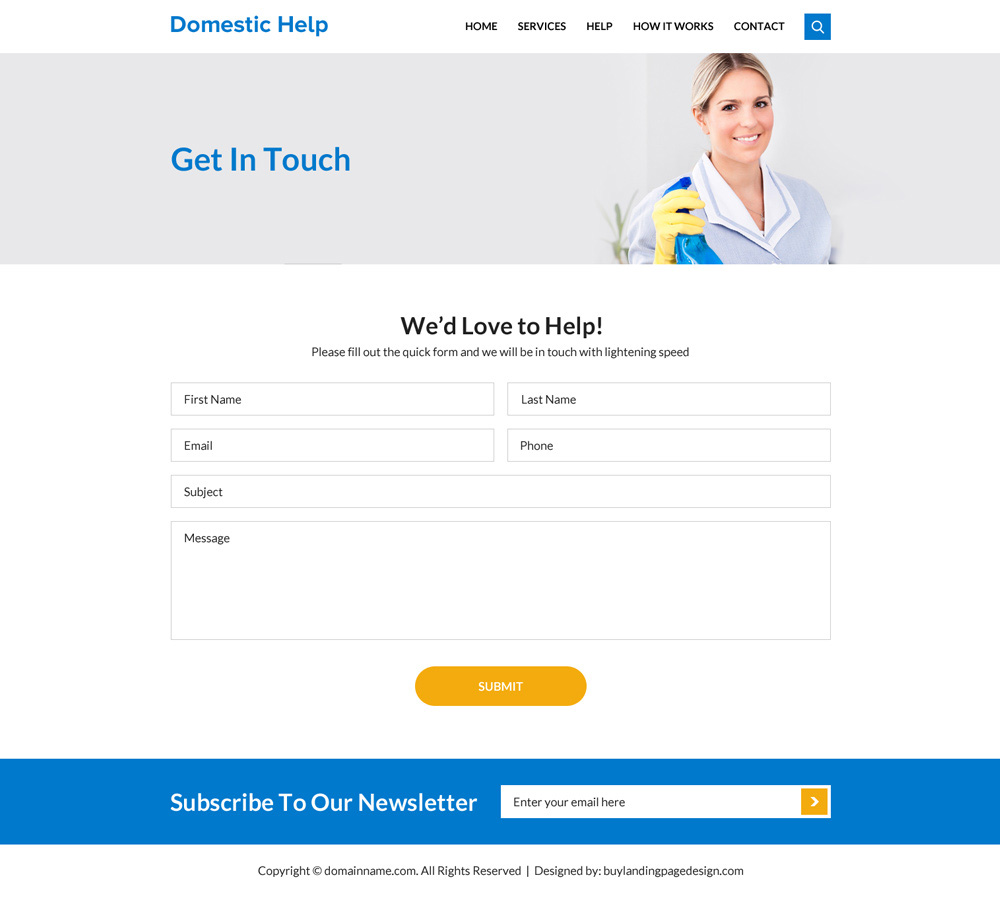 We will be adding more domestic help service responsive websites, so don't forget to check back soon.
If you are in need of a landing page then you can also have a look at our domestic help landing pages.