Dental care landing pages for better user response
Dental care landing pages for better user response
Looking for dental care landing pages for better user response?
Capture new leads and boost your conversion rates with our optimized dental care landing pages. Our dental care landing pages are eye-catching as well as professional that will help to increase your conversion rates and convert your potential prospects into clients.
Use our professional dental care landing pages for your online advertising campaign and capture quality leads at a very affordable price.
Here are a few dental care landing pages to create a better user response:
Quality dental care landing page
Family dentistry lead capture landing page
Dental care service appointment booking click-through landing page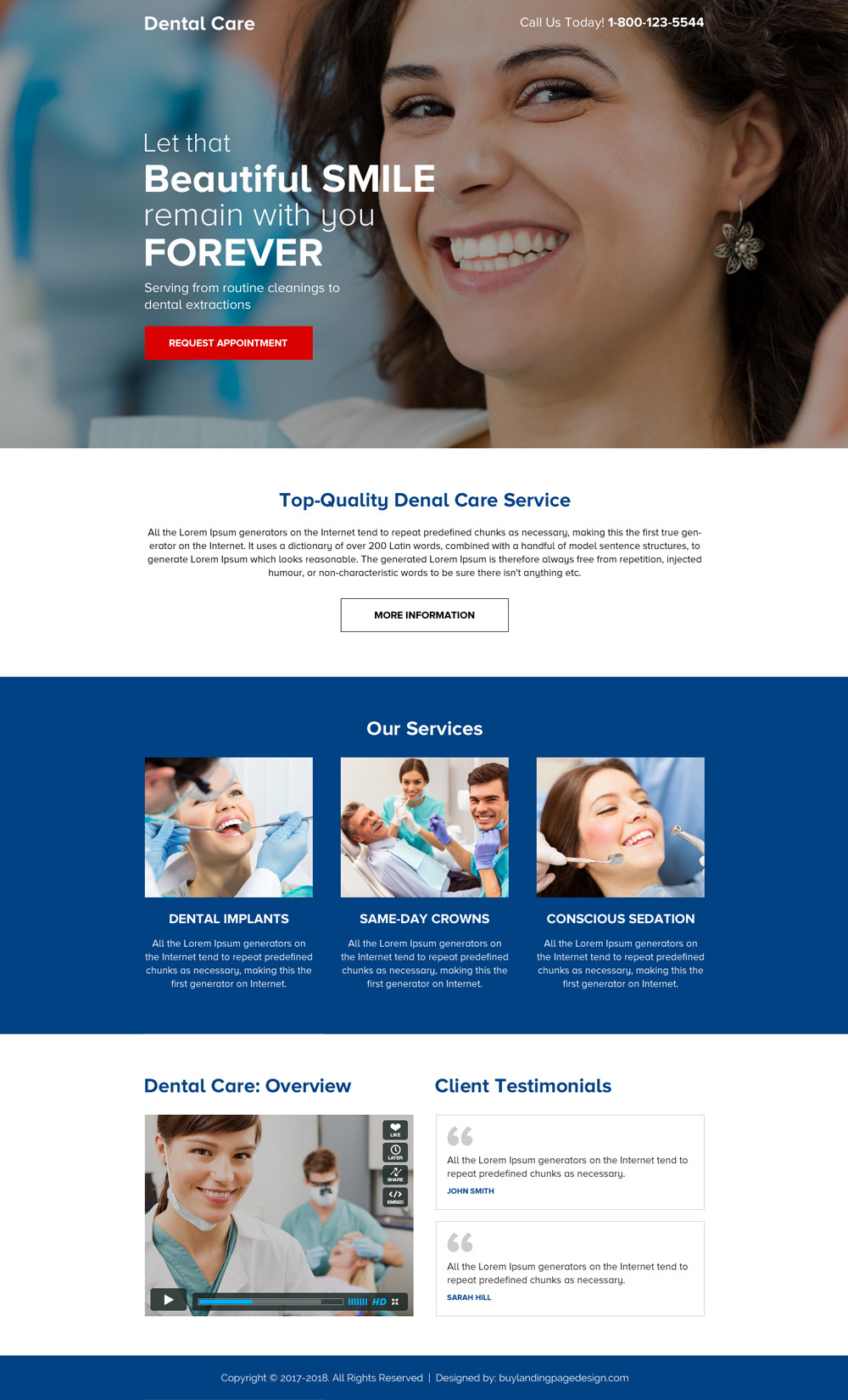 Dental clinic appointment booking landing page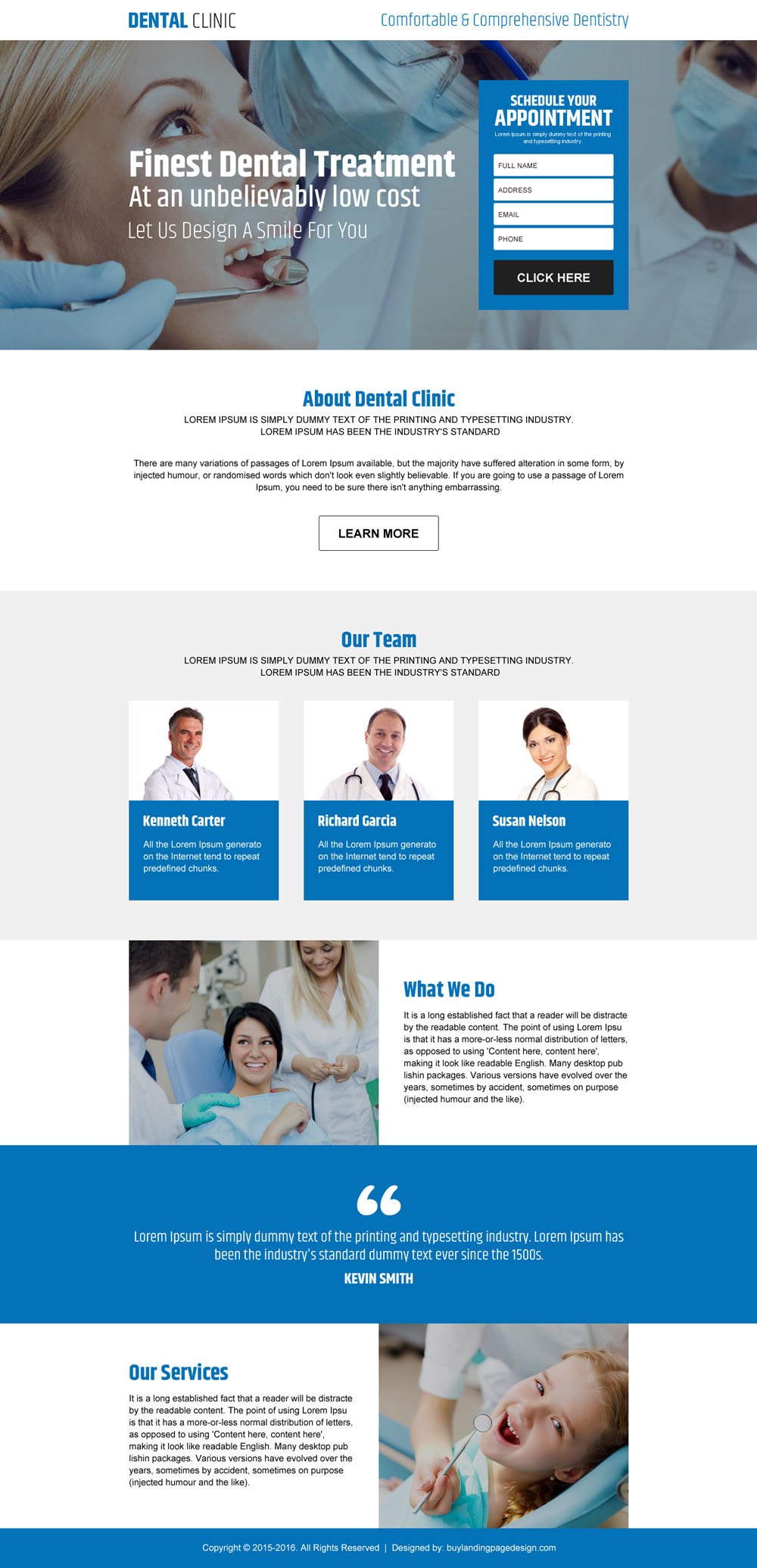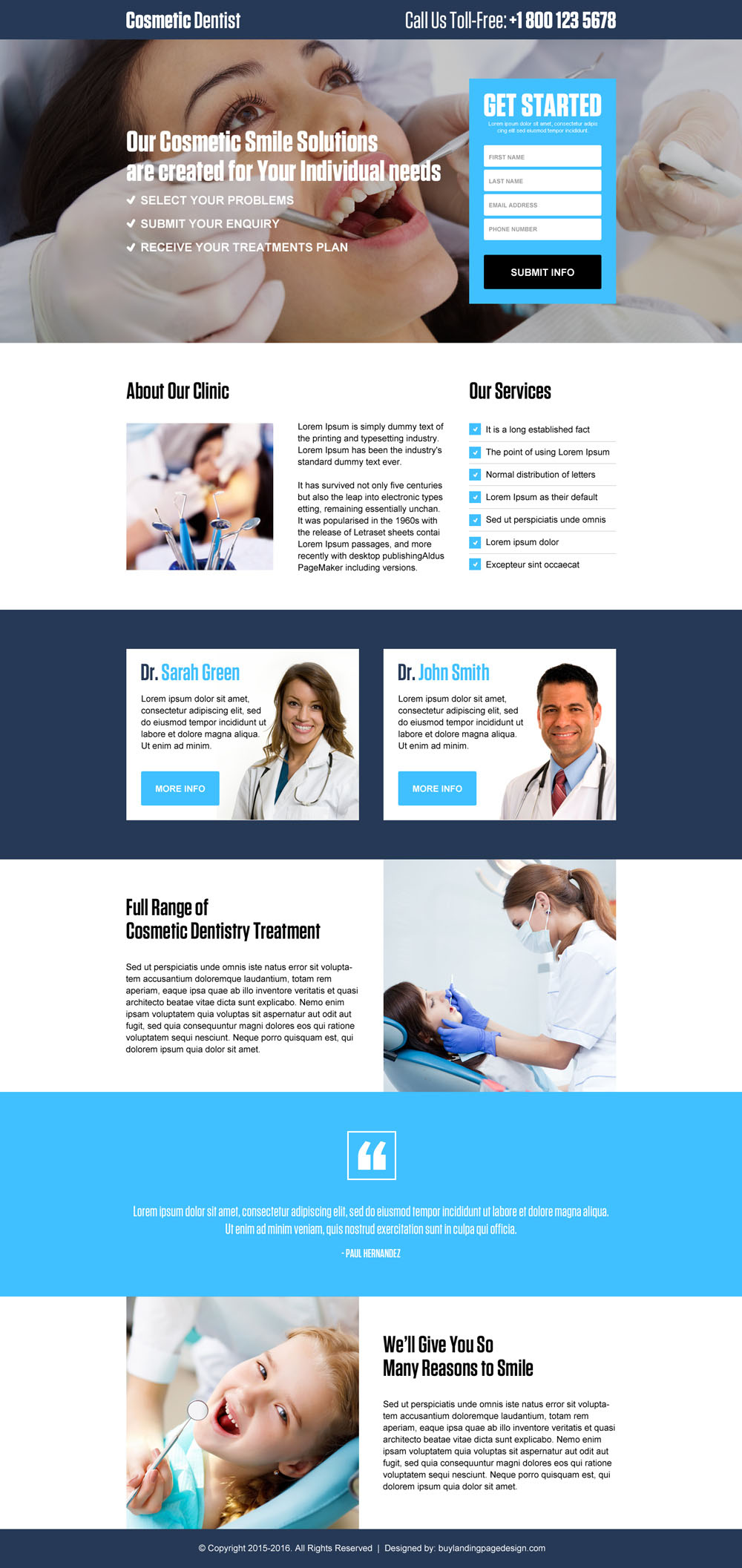 Need this landing pages converted to WordPress?
You can use these landing page on your WordPress platform as well.
We will convert any landing page you like into a WordPress theme and upload it to your WordPress platform. You can use this landing page as a page with your existing theme or as a new theme as per your requirements.