Monthly Landing Page Package
Monthly Landing Page Package
Are you struggling to create a landing page that converts visitors into customers? Do you want to improve your online marketing efforts but don't know where to start? BuyLandingPageDesign has the solution for you!
Our landing page package includes everything you need to create a high-converting landing page that will help you generate more leads, sales, and revenue for your business. With our expertise in landing page design and optimization, we'll work with you to create a custom landing page that meets your specific needs and goals.
Here's what you'll get with our landing page package:
Customized Landing Page Design: Our team of expert designers will create a customized landing page design that reflects your brand and message. We'll ensure that the design is visually appealing, easy to navigate, and optimized for conversions.
Mobile Responsive Design: All of our landing pages are designed to be mobile-responsive, which means they'll look great on any device, including smartphones and tablets.
Analytics and Reporting: We'll set up analytics tracking on your landing page so you can see how it's performing in real-time.
Integration with Your Marketing Tools: We'll integrate your landing page with your marketing tools, such as your email marketing software. This will ensure that you can easily capture leads and follow up with them in a timely manner.
Don't let a poorly designed landing page hold you back from achieving your marketing goals. Contact BuyLandingPageDesign today to learn how we can help you create a landing page that drives results for your business!
So, for $9.99/month you get a Landing Page + Hosting space + Customization + On-Page SEO+ SSL + Maintenance etc.
Yes, you heard it right. Our landing page package price starts at only $9.99 per month. No hidden cost.
You only need to provide your domain name, that's it. If you do not already have a domain name then don't worry you can book your domain name with us at affordable prices.
Check out some of our latest landing page templates here: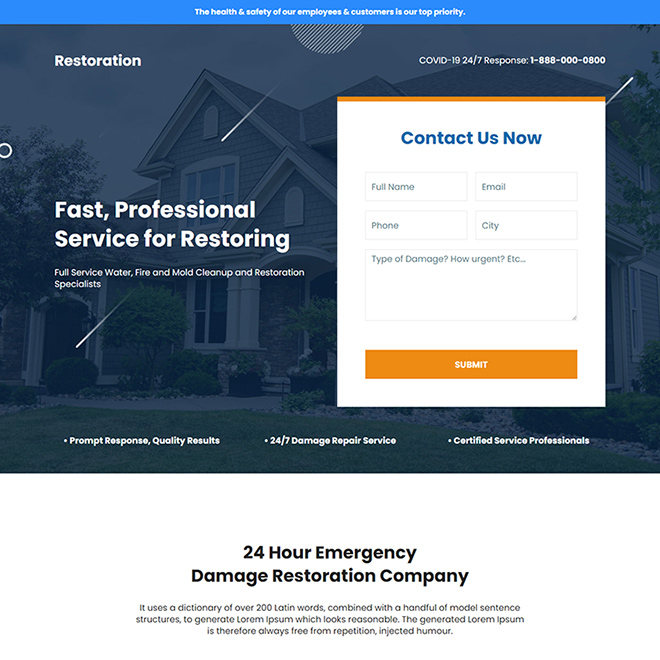 You can cancel the landing page package anytime, no questions asked.
*Please note that our special packages are not applicable for e-commerce landing pages.
If you have any questions please do not hesitate to contact us. You can contact us through our website live chat or email us through our website contact us page. We would love to hear from you.
You can also check out some frequently asked questions on special packages for more information.