Cannabidiol capsules selling responsive website design
Cannabidiol capsules selling responsive website design
Need a website design for selling your cannabidiol capsules online?
Look no further because we have a professional CBD capsules website design to help you promote your CBD capsules online.
So, you can now promote and boost sales of your cannabidiol capsules online with our CBD capsules website design.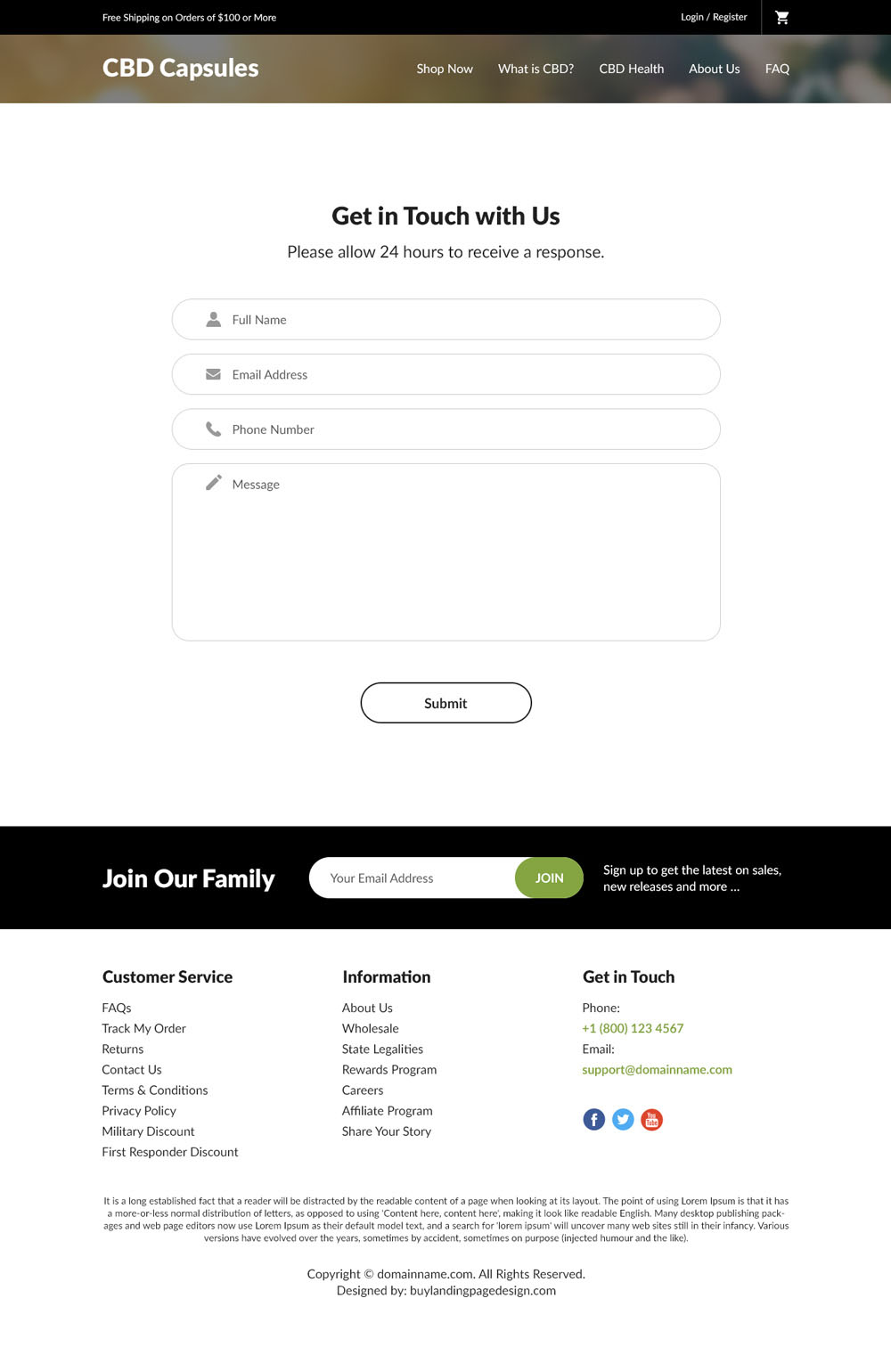 This pain relief website design contains 2 pages – home and a contact us page. You can showcase your product on top along with a call to action button.
Ready to Use Template
So, our "Ready to Use Template" includes customizing the template with your logo, content, images. Tracking and live chat code implementation, contact form activation, and file upload.
You just need a domain name and hosting space. If you have not booked your domain name and hosting space yet then don't worry you can book your desired domain name and hosting space with us.
You can take a look at some of our CBD pain relief landing pages as well.