Attorney And Law Responsive Website Design added to Buylandingpagedesign.com
Attorney And Law Responsive Website Design added to Buylandingpagedesign.com
Promote your law agency or law firm with our professional attorney and law responsive website designs.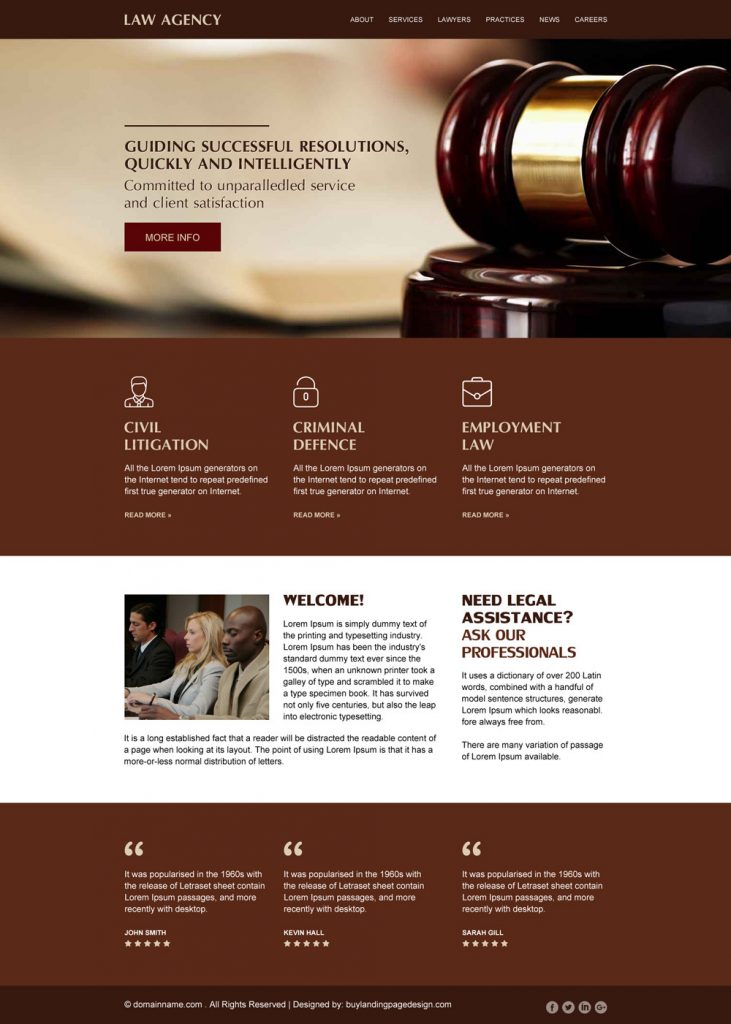 About us page preview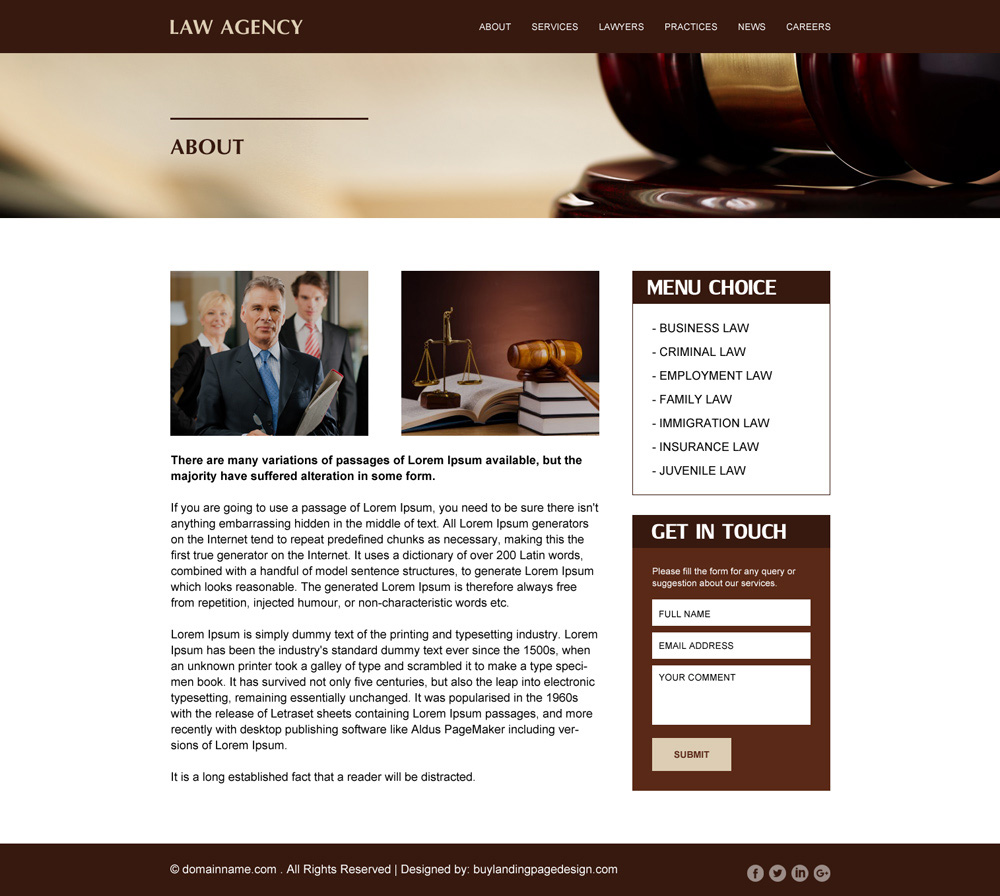 Special Design Package
Our special package includes the template, hosting space, customization, and free updates, etc at a very affordable price. You only need to provide the domain name.
If you have any questions, don't hesitate to contact us. We would love to answer your questions.
Domain Name
If you have not booked your domain name yet then don't worry you can book your desired domain name with us.