Types of Landing Pages
Types of Landing Pages

So, a landing page is the web page a potential customer arrives at after expressing interest in one of several forms of advertising like a search engine result, a banner advertisement, Google Adword or Adsense ad, link in an email newsletter, etc.
Types of Landing Pages
There are many types of landing pages, but you need to select one which fits your requirements so let us see some of the types of landing page and their purposes so you can decide which one is the best for you.
1. Call to Action Landing Page
Want to divert traffic from your landing page to another webpage?
So, if you are an affiliate and want a landing page with your affiliate link to divert traffic from the landing page to the parent website pr any other website then you would need a call to action landing page.
Example of call to action landing page:

2. Click to Call Landing Page
Want to capture only phone call leads?
A click to call landing page allows your website visitors to call you immediately through the click to call buttons on the landing page. Click to call landing page provides an easy communication option between the service provider and the buyer.
When you want your visitors to connect with you on a phone call only then you would need a click to call landing page.
Example of click to call landing page:
3. Lead Capture Landing Page
Want to capture leads through your landing page?
When you want to capture leads directly from your landing page then you need to use a lead form landing page. Even if you have a website, you can use a lead capture landing page to reach a wider audience. A lead capture landing page consists of lead forms like a contact form, a free quote form, a free trial form, a claim form, a form to download some free samples or reports, etc.
Example of lead capture form landing page:

4. Ecommerce Landing Page
Ecommerce landing pages are web pages designed with the sole purpose of selling a tangible or physical product. Unlike other landing pages ecommerce landing pages contains order page and order confirmation page as well.
Example of ecommerce landing page:
Order page preview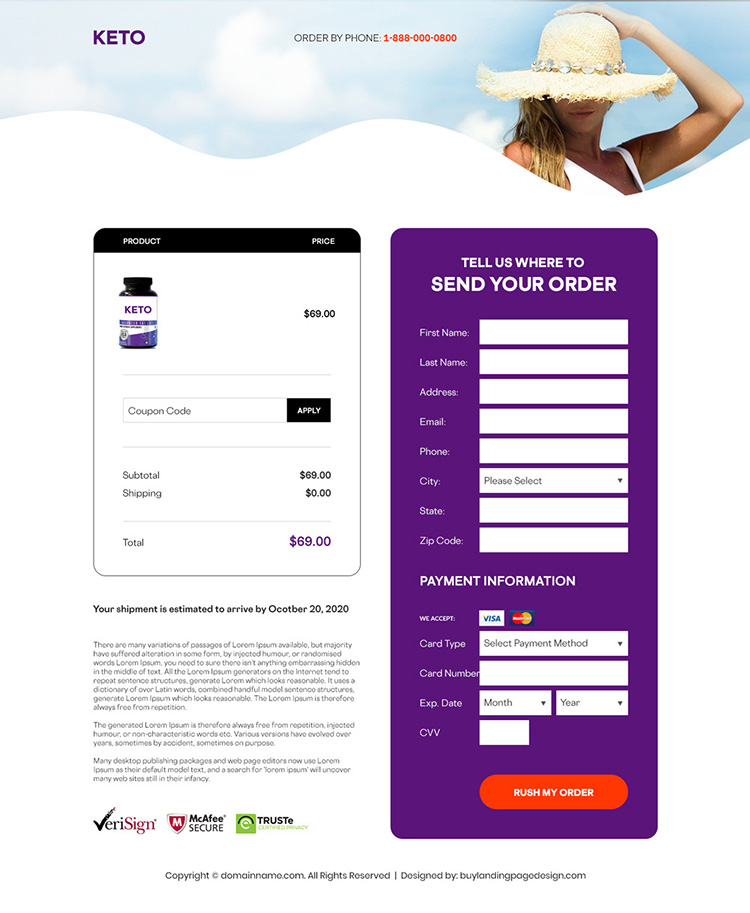 Order confirmation page preview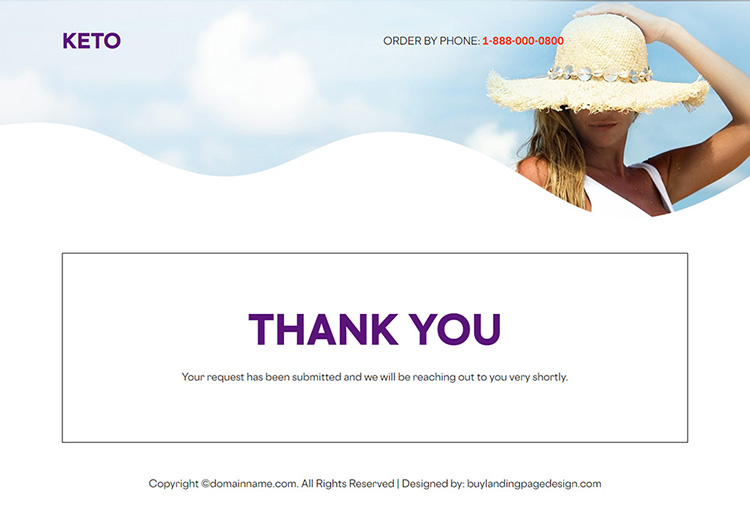 So, let us know which type of landing page you use in the comments section.