Tag: pocket friendly landing page design
Improve your google search rankings with our best converting killer landing page designs at a very affordable price.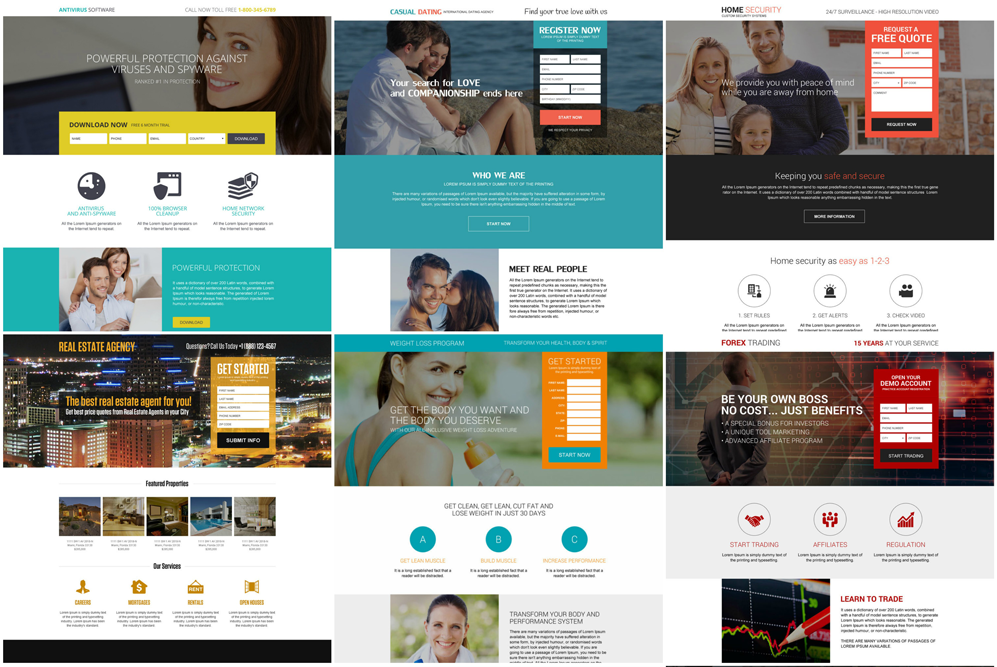 Continue reading

Improve your google rankings with these killer landing pages
Looking for a professional roofing landing page to promote your roofing and restoration services online?
Want to give your old roofing landing page a makeover or want to launch your roofing services online? Our premade responsive roofing services landing pages are a perfect choice for those who are looking for pocket-friendly and less time-consuming solutions.
Here are some of our best selling roofing services landing pages:
Affordable roof painting services free estimate lead capturing landing page design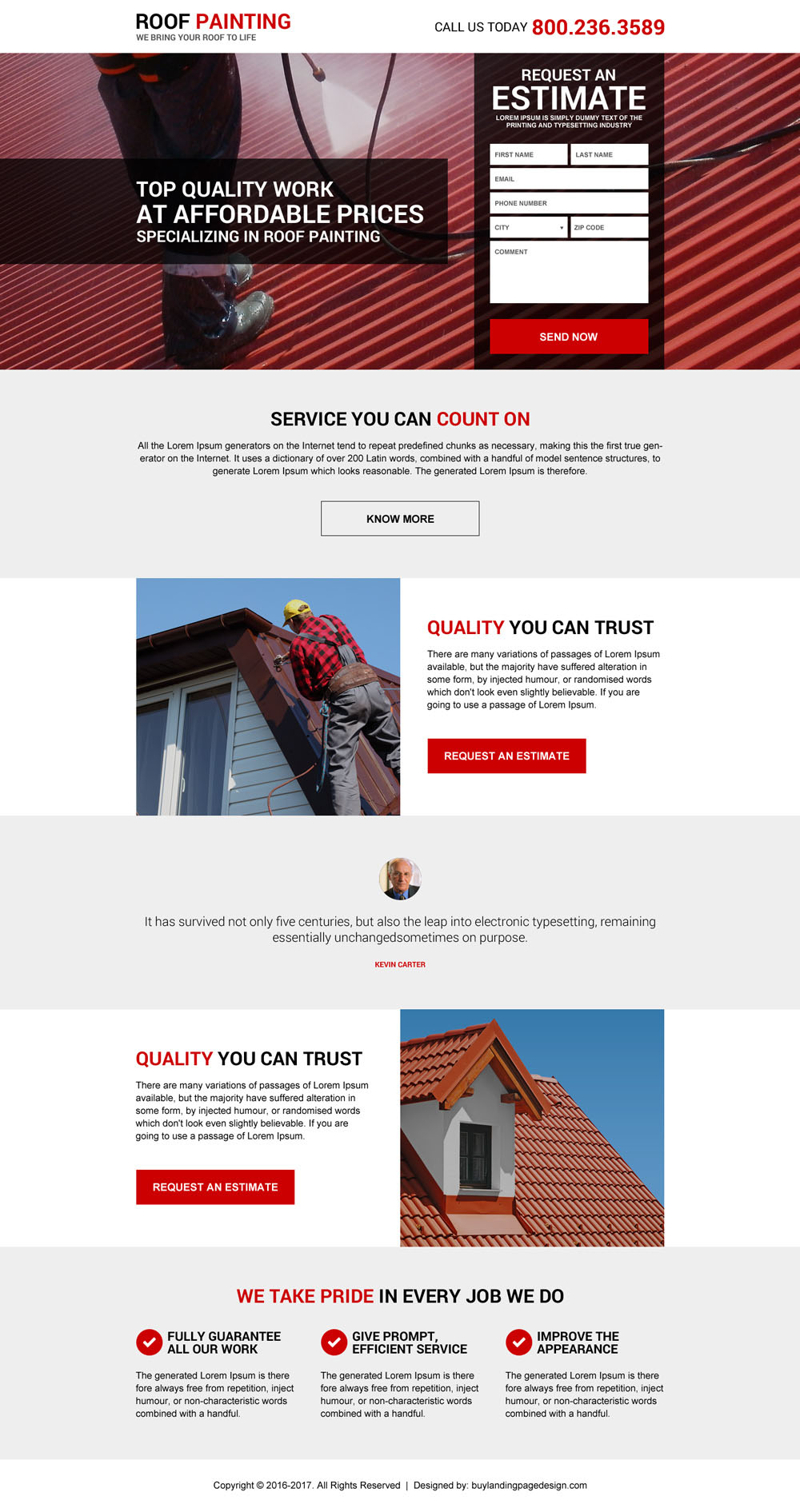 Continue reading Roofing landing pages for capturing better user response
Real estate business is one of the most lucrative business everywhere. If you are a real estate agent then you can make a lot of money by promoting your business online. Online business is the current market trend to capture quality leads and for boosting conversion rates.
Why I need to promote my real estate business online?
A Joint Study from The National Association of Realtors® and Google showed that 90% of home buyers searched online during their home buying process. Real estate related searches on google.com have grown 253% over the past 4 years.
Now a days almost everyone has access to internet and online business promotion give you a chance to convert those potential leads into customers.
A professionally designed real estate landing page can get your business maximum exposure.
Promoting your business online is pocket friendly, you don't need to shed thousands of dollars to promote your business.
Promoting your real estate business online can get you a lot of exposure.
In this competitive market, you need to let your customers feel your presence and give them the opportunity to explore your product and services.
Online business promotion helps you grow your business and brand.
Continue reading Boost your real estate business with our optimized landing pages