Responsive plumbing website design added to Buylandingpagedesign
Responsive plumbing website design added to Buylandingpagedesign
If you are a plumber and provide plumbing services then you can capture potential prospects online by promoting your services with our plumbing service website design.
Our plumbing website design will help you to capture leads from all available screen resolutions and devices.
Residential and commercial plumbing services website design – home page preview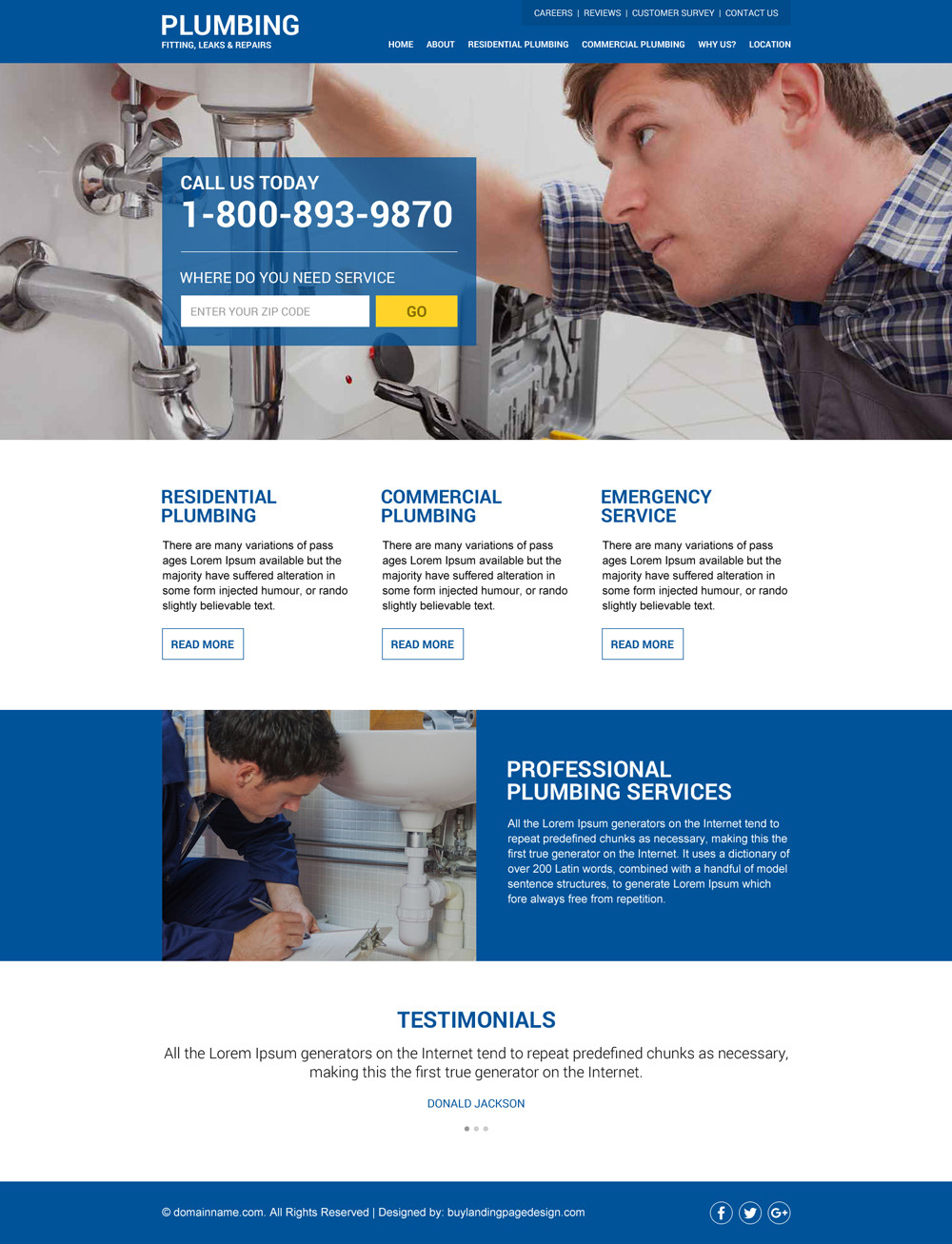 – About us page preview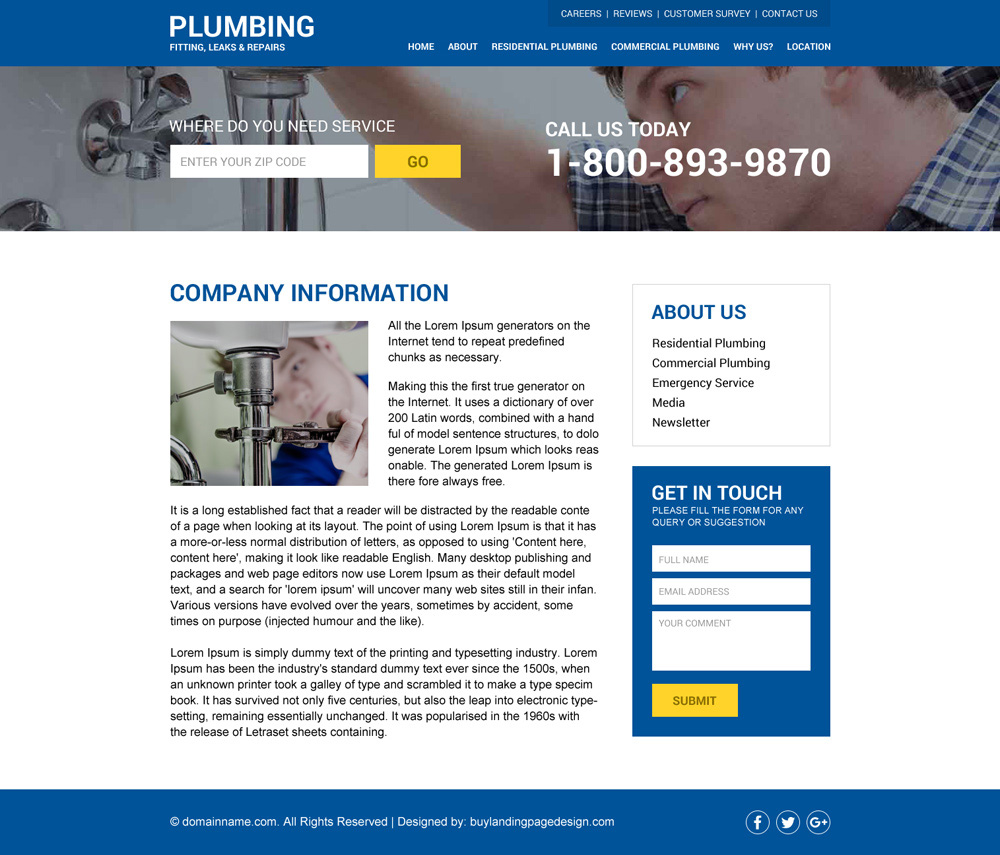 We will be adding more responsive plumbing website designs, so don't forget to check back soon.
Domain Name and Hosting Space
If you have not booked your domain name and hosting space yet then don't worry you can book your desired domain name and hosting space with us.