Professional website design to create your payday loan website
Professional website design to create your payday loan website
Create your professional payday loan website with our effective payday loan website templates.
Capture potential clients online with eye-catching and professional payday cash loan website design. Visitors are coming to your website from a variety of sources like offline marketing, referrals, email marketing, search engines, social media, podcasts, advertising, etc. Greet your visitors with a trustworthy website design to convert them into leads. 
Download and use our responsive payday loan website designs to capture potential leads through all screen resolutions.
Check out some of our professional payday loan website designs below: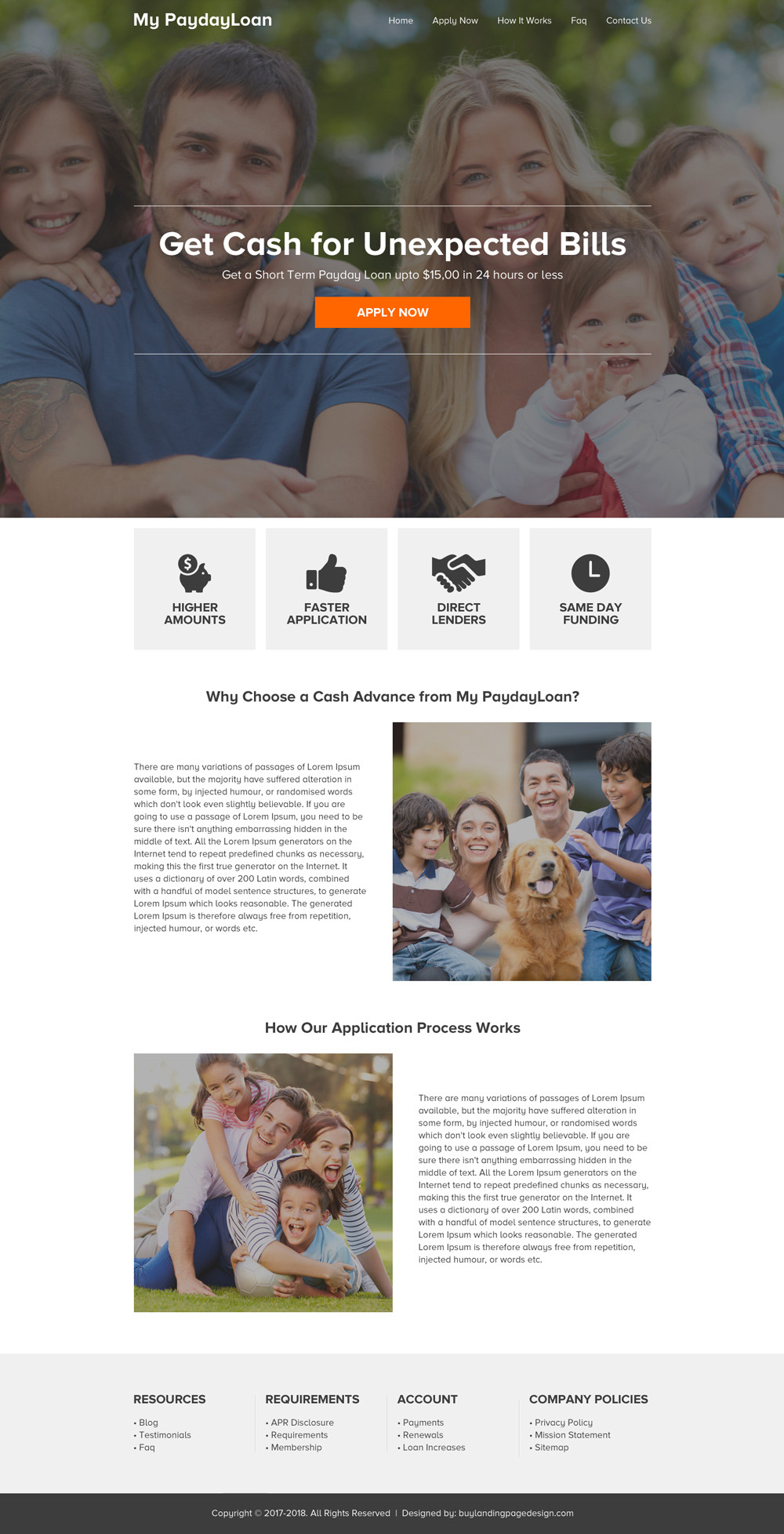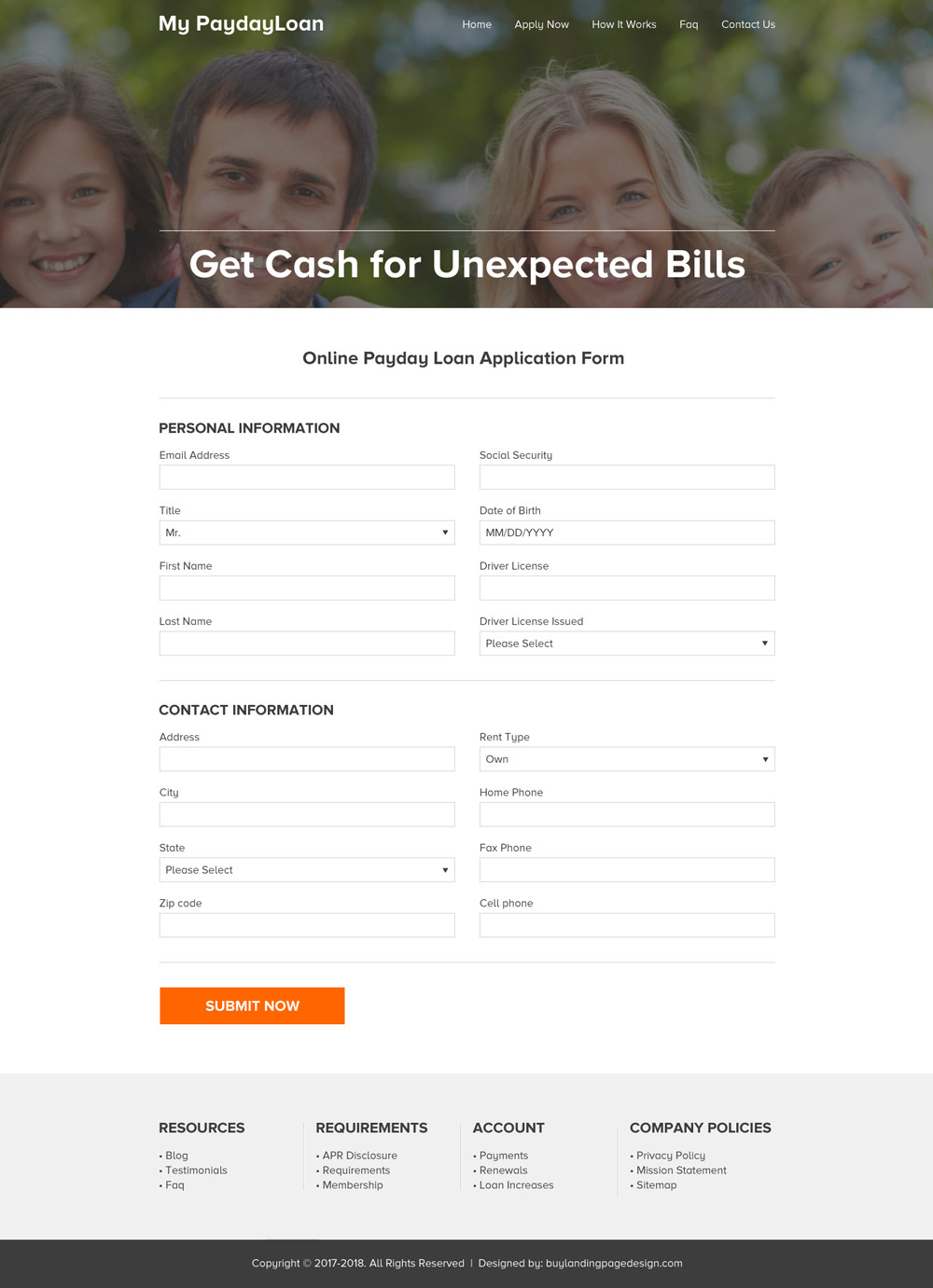 Professional payday cash loan website design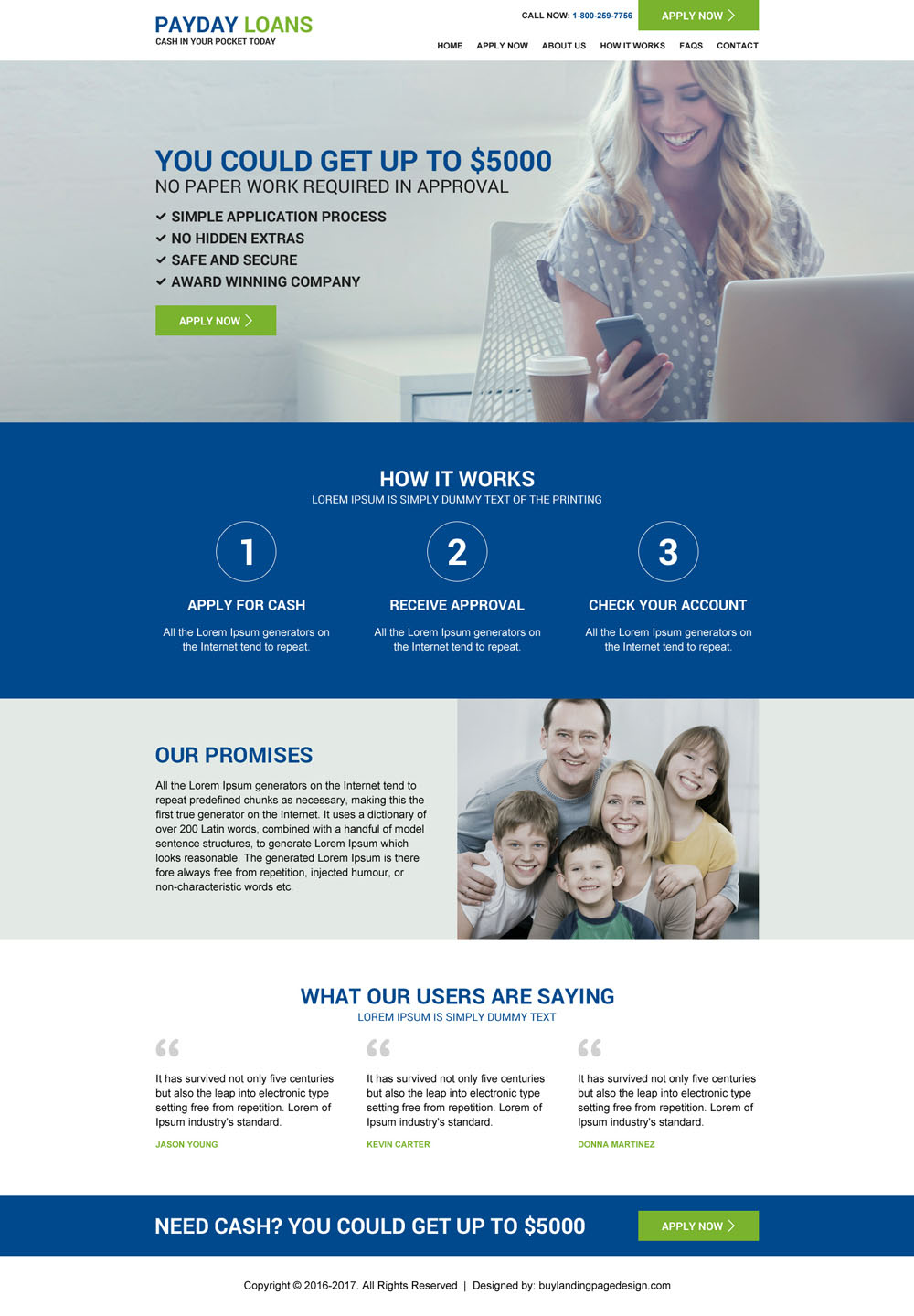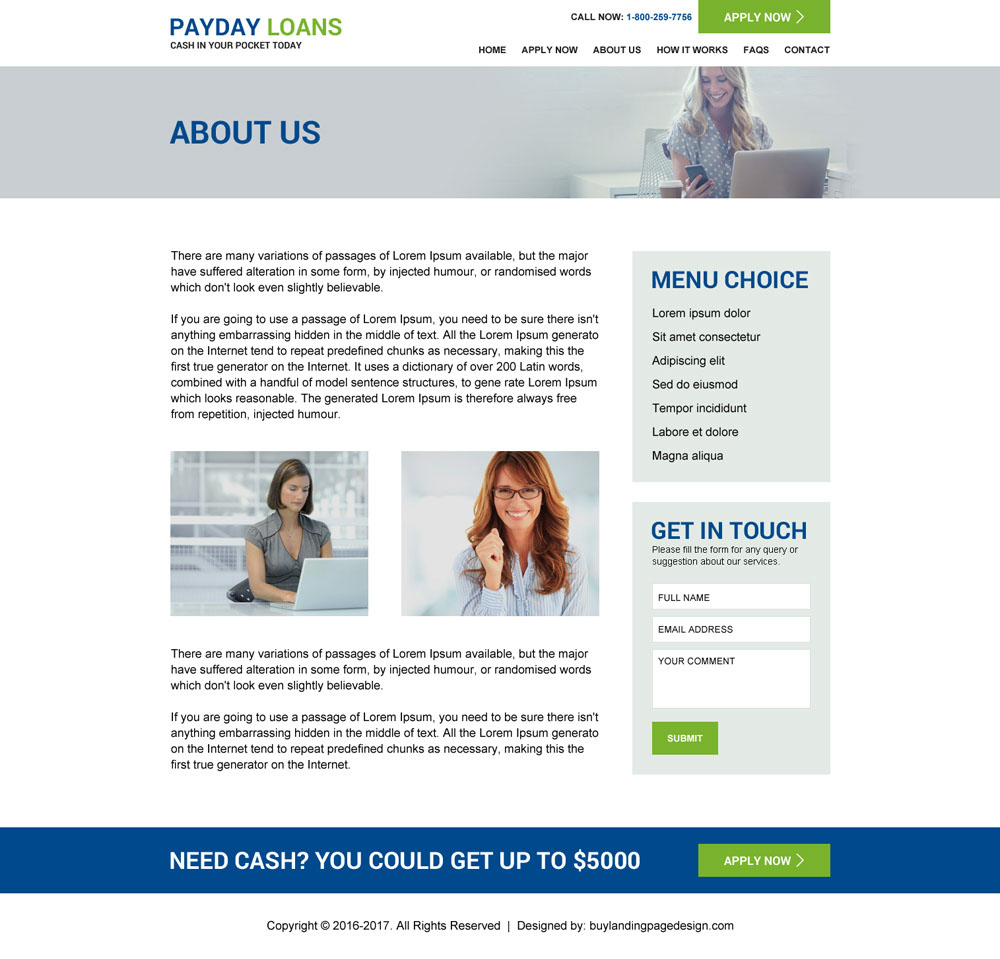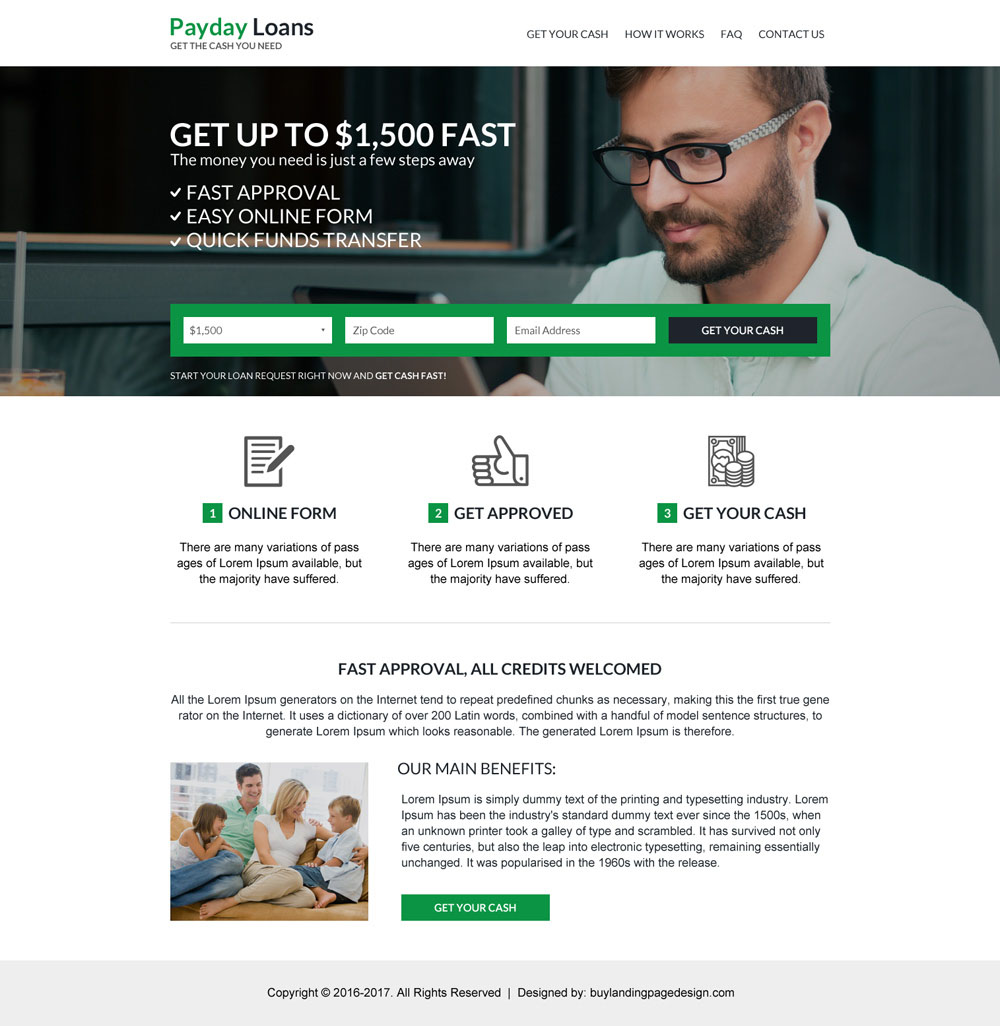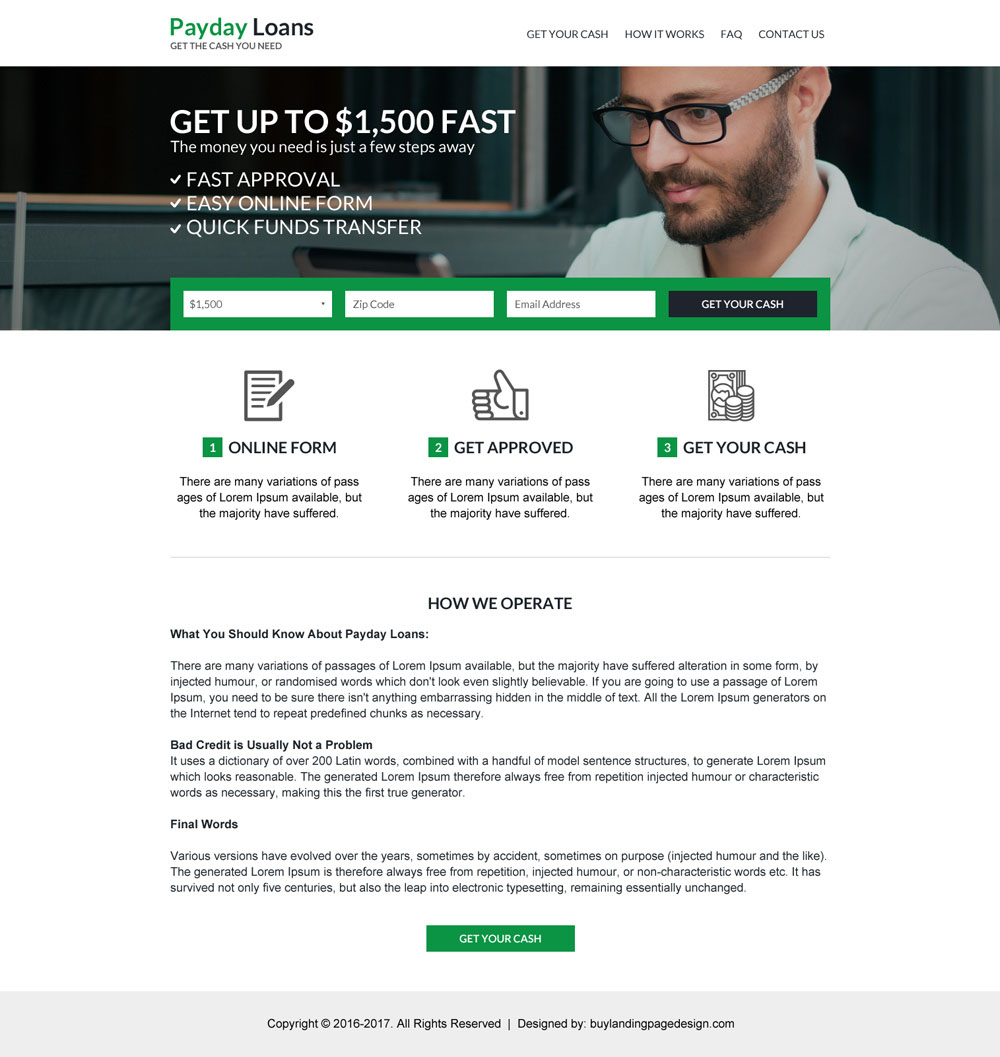 Professional payday loan website design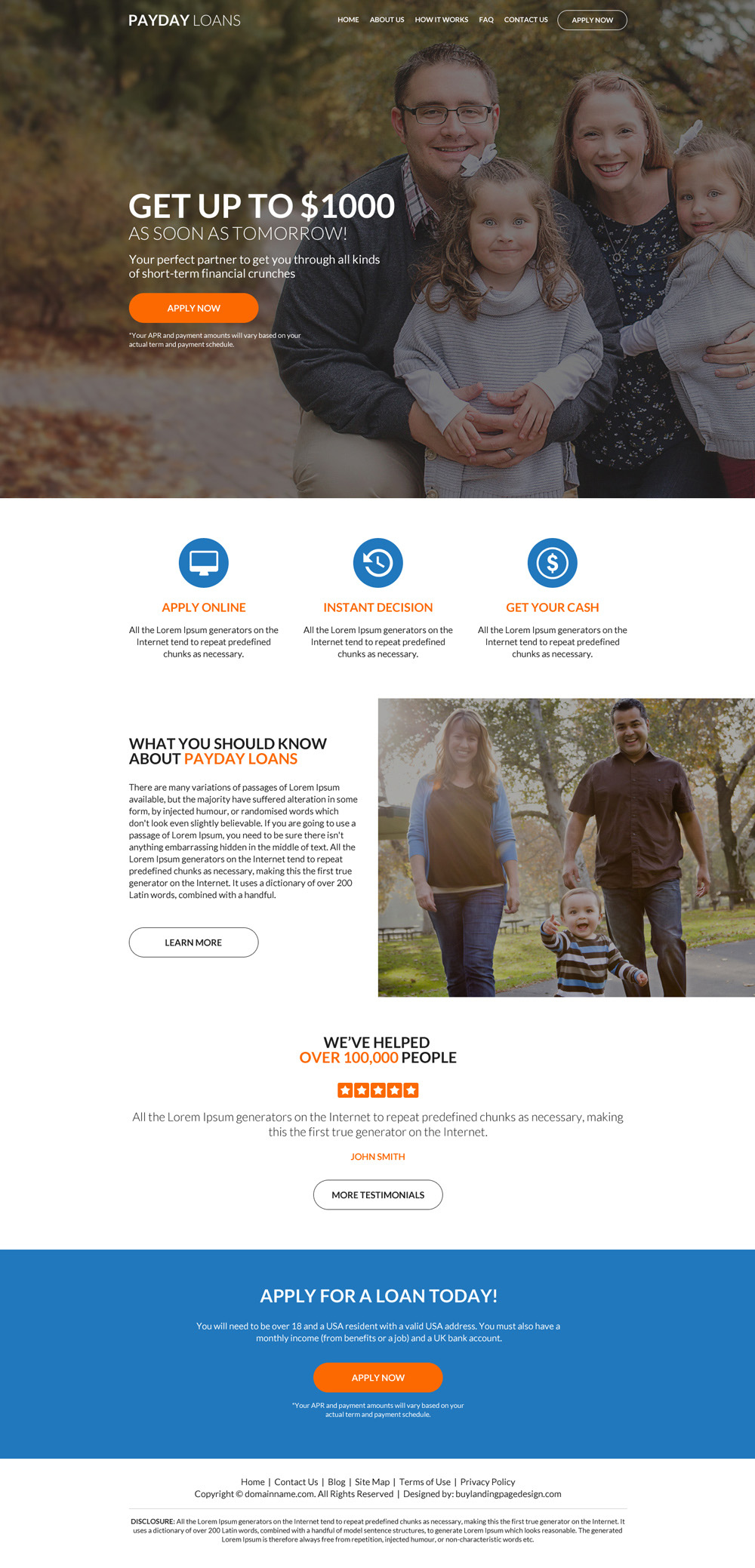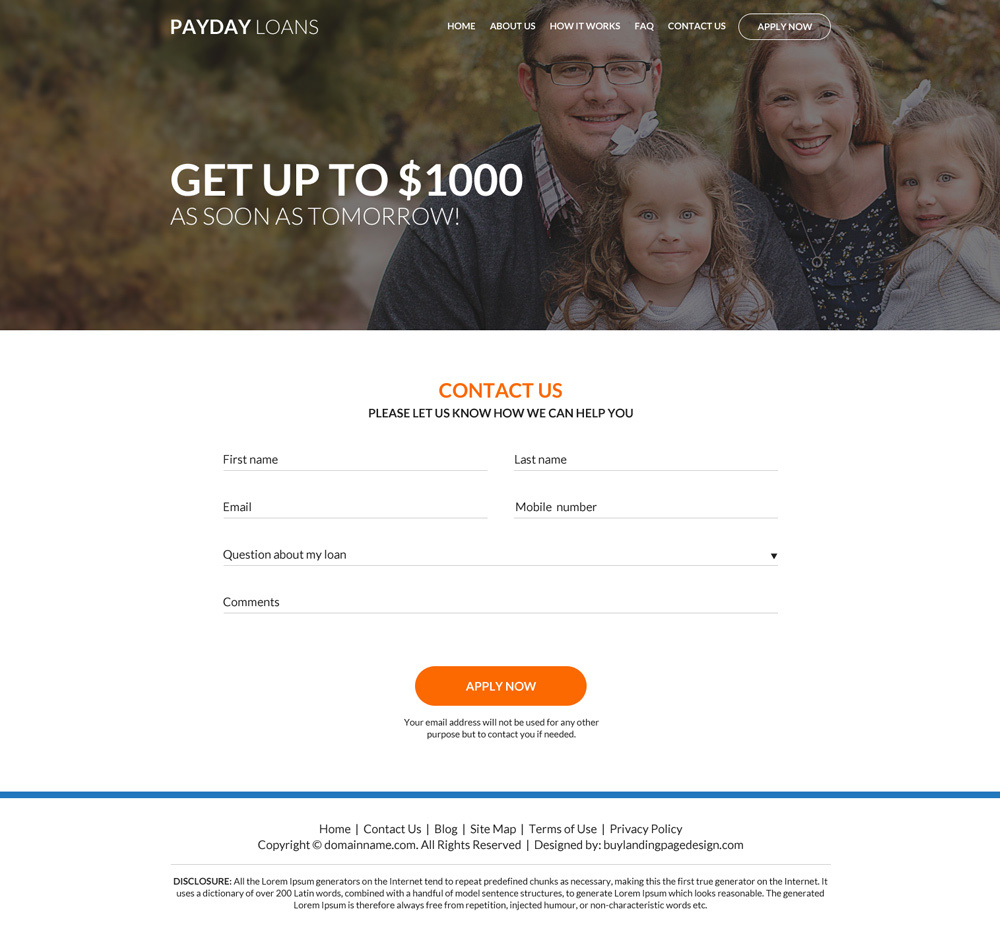 Best payday loan online application website design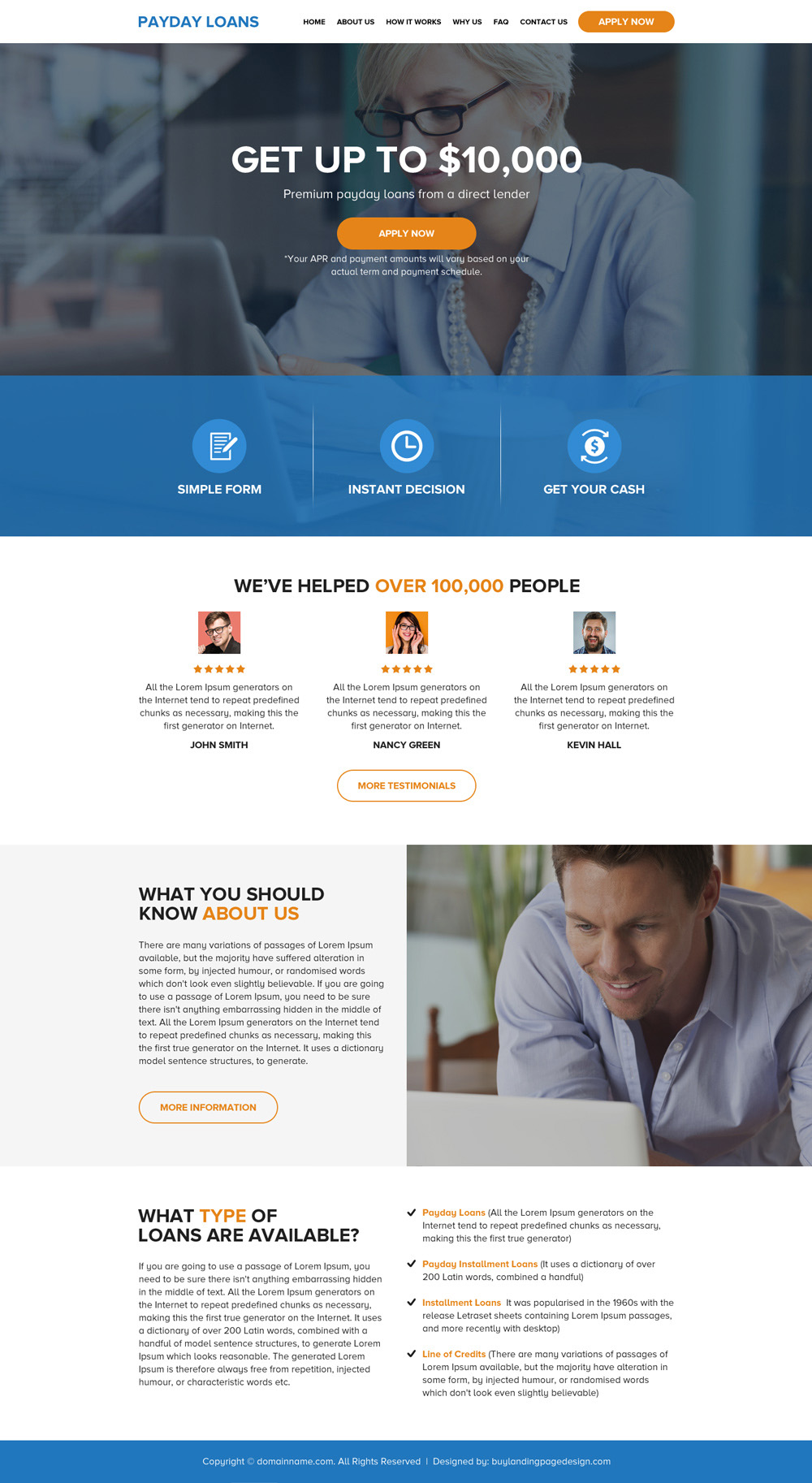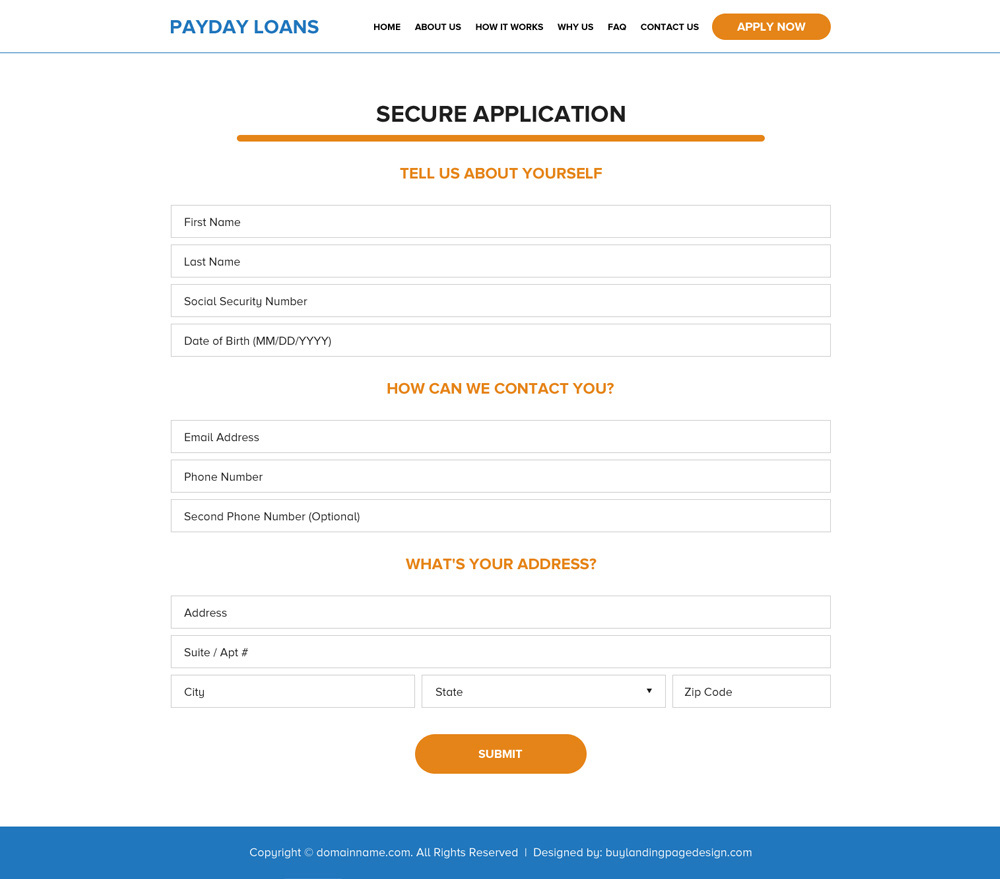 If you need a custom payday loan website designed to promote your payday loan business then we provide affordable website design services.