Mobile friendly retirement planning landing page design added to Buylandingpagedesign.com
Mobile friendly retirement planning landing page design added to Buylandingpagedesign.com
Mobile friendly retirement planning responsive landing page design templates added to our website.
Do you need a appealing, effective and mobile friendly responsive landing page? We have clean, modern and responsive retirement planning lead capture landing pages at a very affordable price.
Retirement planning quality lead capturing landing page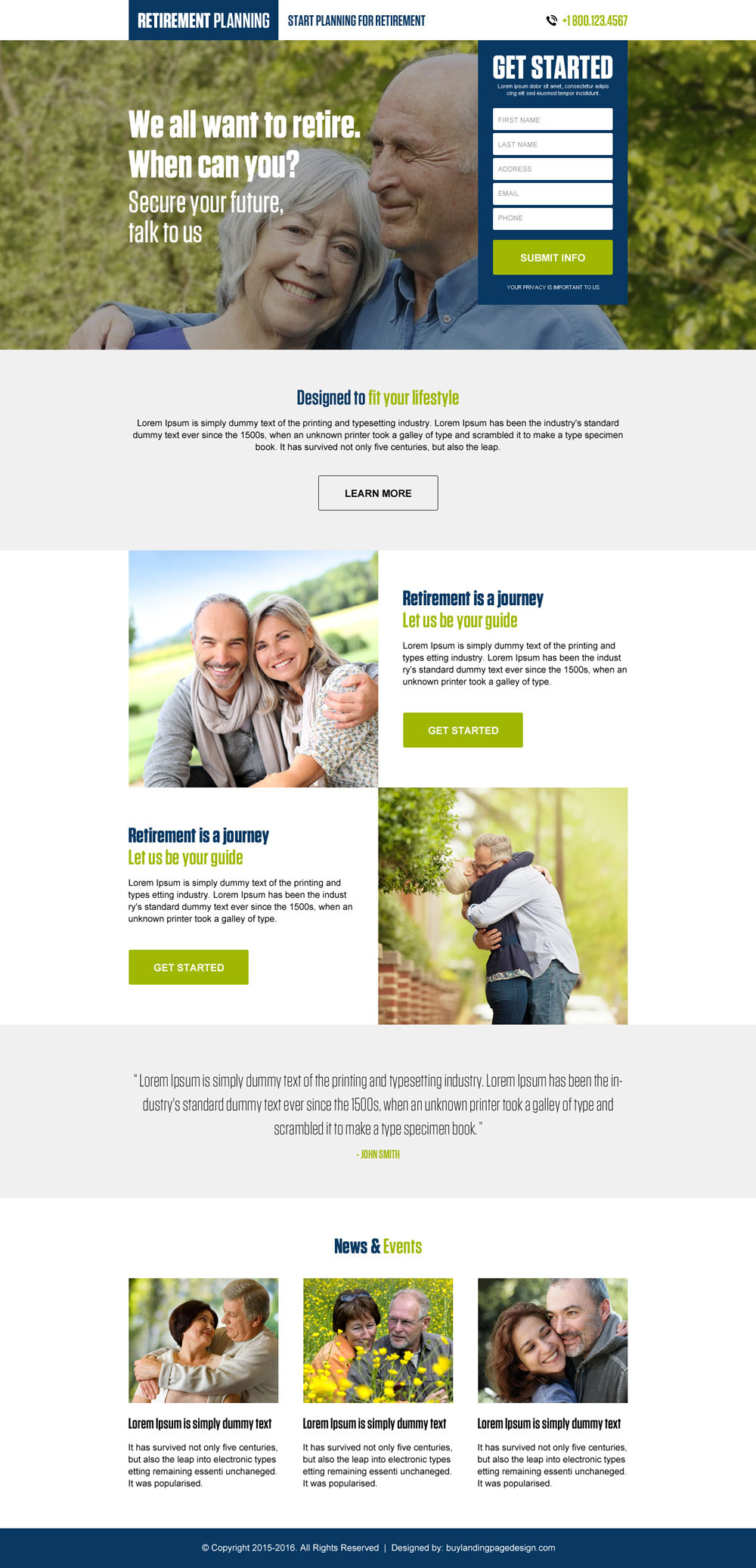 We will be adding more retirement planning landing pages very soon, so don't forget to check back soon.