Local chiropractors responsive landing page
Local chiropractors responsive landing page

Are you a chiropractor and want to gain new patients online?
So, in this modern era, we are totally dependent on online search for all our needs. As per reports, Google processes over 3.5 billion searches per day.
Online presence is a must for all businesses and services to survive and capture more business in this era. So, you can also create your online presence with a pocket friendly landing page.
Steps for your online presence

We have helped many chiropractors to create their online presence and capture new patients. You can also promote your services with a landing page and provide your visitors with an appointment booking form or share your locations or phone number and guide your visitors to contact you. By creating your online presence you will be able to reach a wider audience and increase your market reach.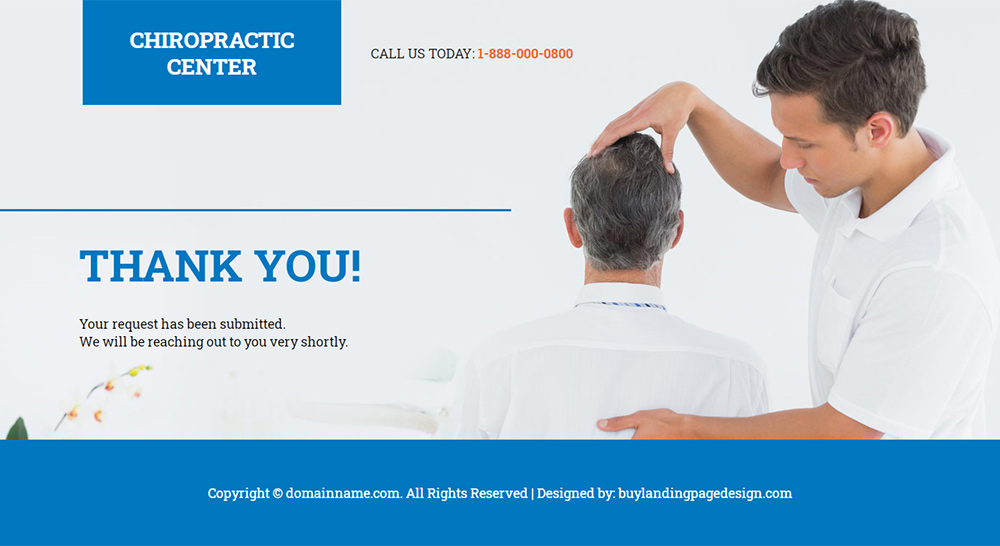 Our landing page includes an appointment form and phone number so your visitors can book an appointment easily. It also has a placement for 3 videos where you can place videos about the treatment process or other details.
Package Service
Our design packages are designed for beginners who don't want to spend a fortune building a website for their online presence. You just need a domain name and we will take care of the rest while you can focus on your business and services.
If you have any questions, feel free to contact us and we will try to help you out in the best way possible.