Killer automotive landing pages to increase your traffic and conversions
Killer automotive landing pages to increase your traffic and conversions
Promote your automotive services online and boost your revenue effectively with a killer automotive landing page. With an automotive landing page, you can promote your car cleaning services, automotive paint protection services, and other services you provide, and generate leads.
Here are some responsive automotive landing pages that you can use to promote your services online:
Car washing and cleaning service landing page

Premium car washing service landing page
Car cleaning service lead capture landing page

Car wash service landing page
Automotive paint protection landing page

Hand car wash landing page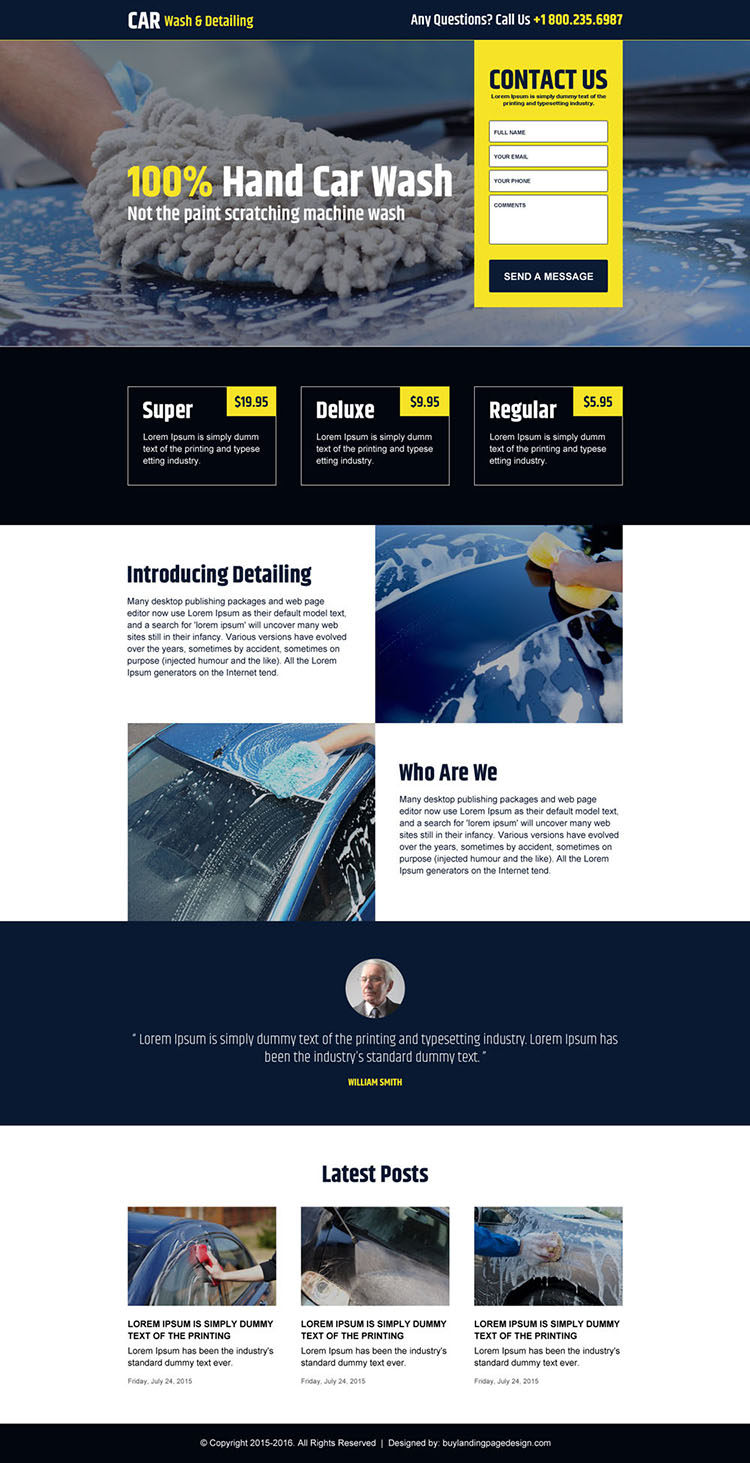 Best car cleaning landing page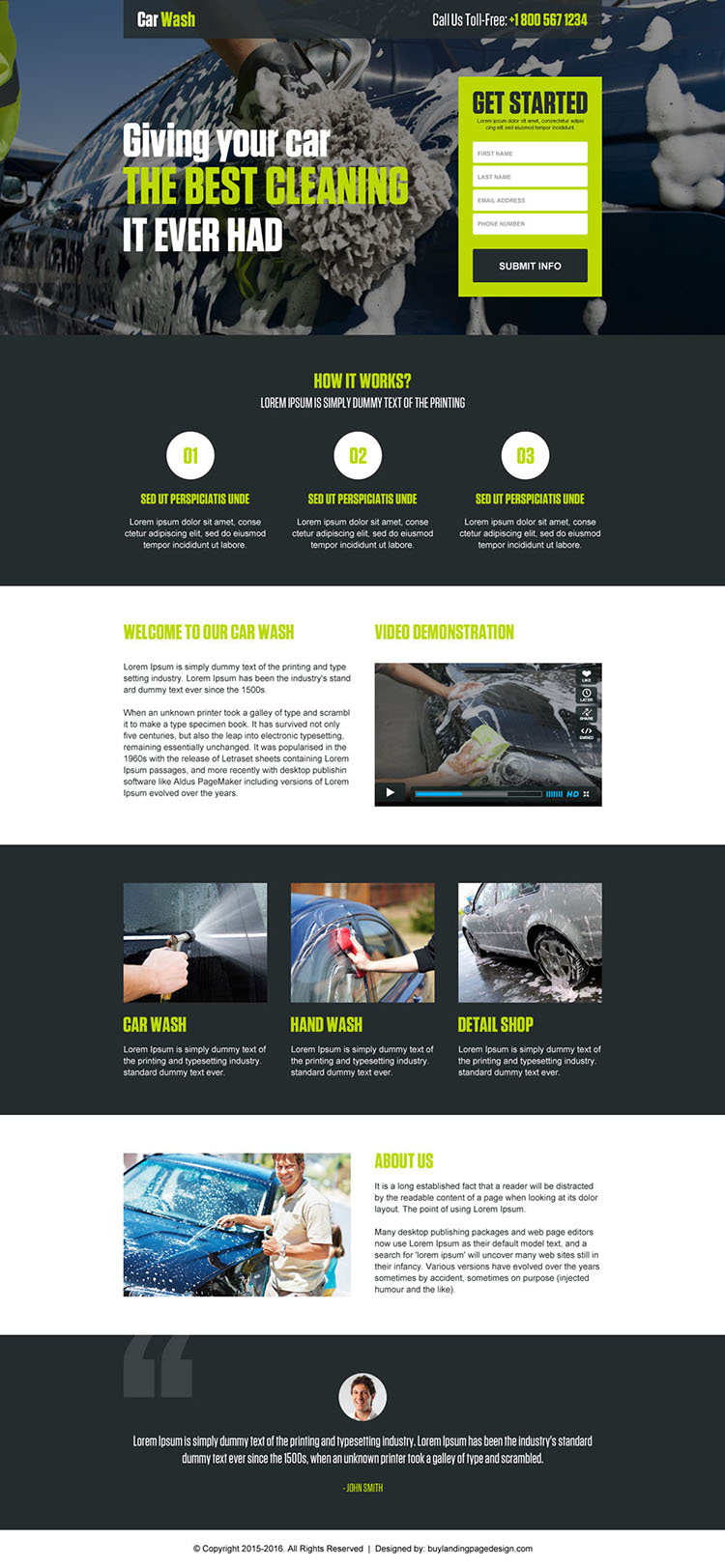 Special Landing Page Package
We have special landing page packages for those who don't have enough time or technical expertise to take care of their landing page at a very nominal price. You take care of your business while we take care of your landing page requirements.
You can check out our affordable landing page packages as well as website packages on our website.