Ketogenic diet guide responsive website design
Ketogenic diet guide responsive website design
Want to promote your keto diet online?
This keto diet weight loss website design is clean and responsive. It includes a contact us page and a thank you page as well.
So, on the main page there is an appealing banner on top with a call to action button. Clean and beautifully designed content sections along with an option to place your video, testimonials and showcase your 3 latest blog posts.

This is a modern and informative weight loss website design. This design will help you to capture your visitor's attention and convert them into leads.
Contact us page consist of a small lead form and easy contact options so visitors can contact you easily.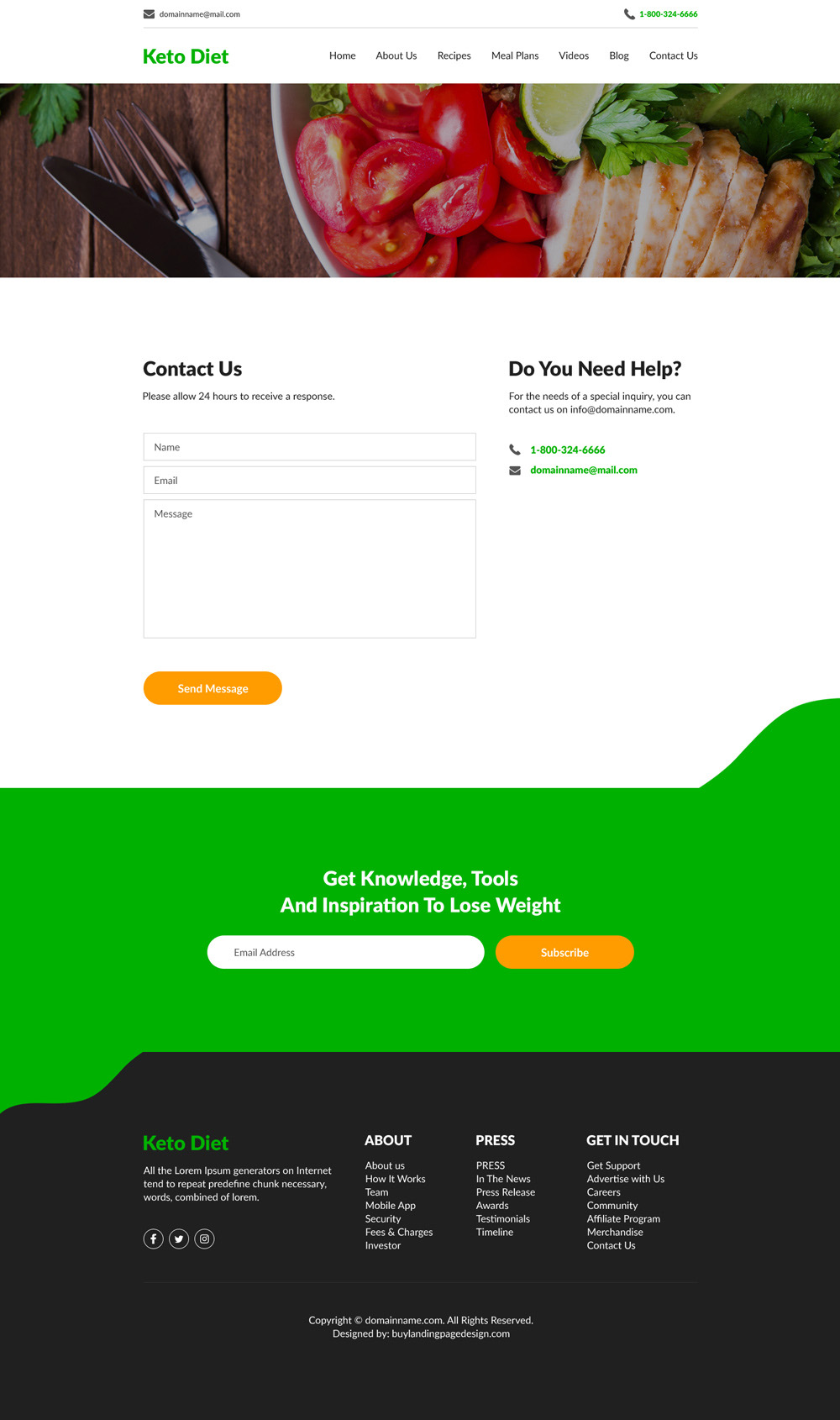 A thank you page has also been included with this website design so you can thank your prospects who have sent you an email through your website.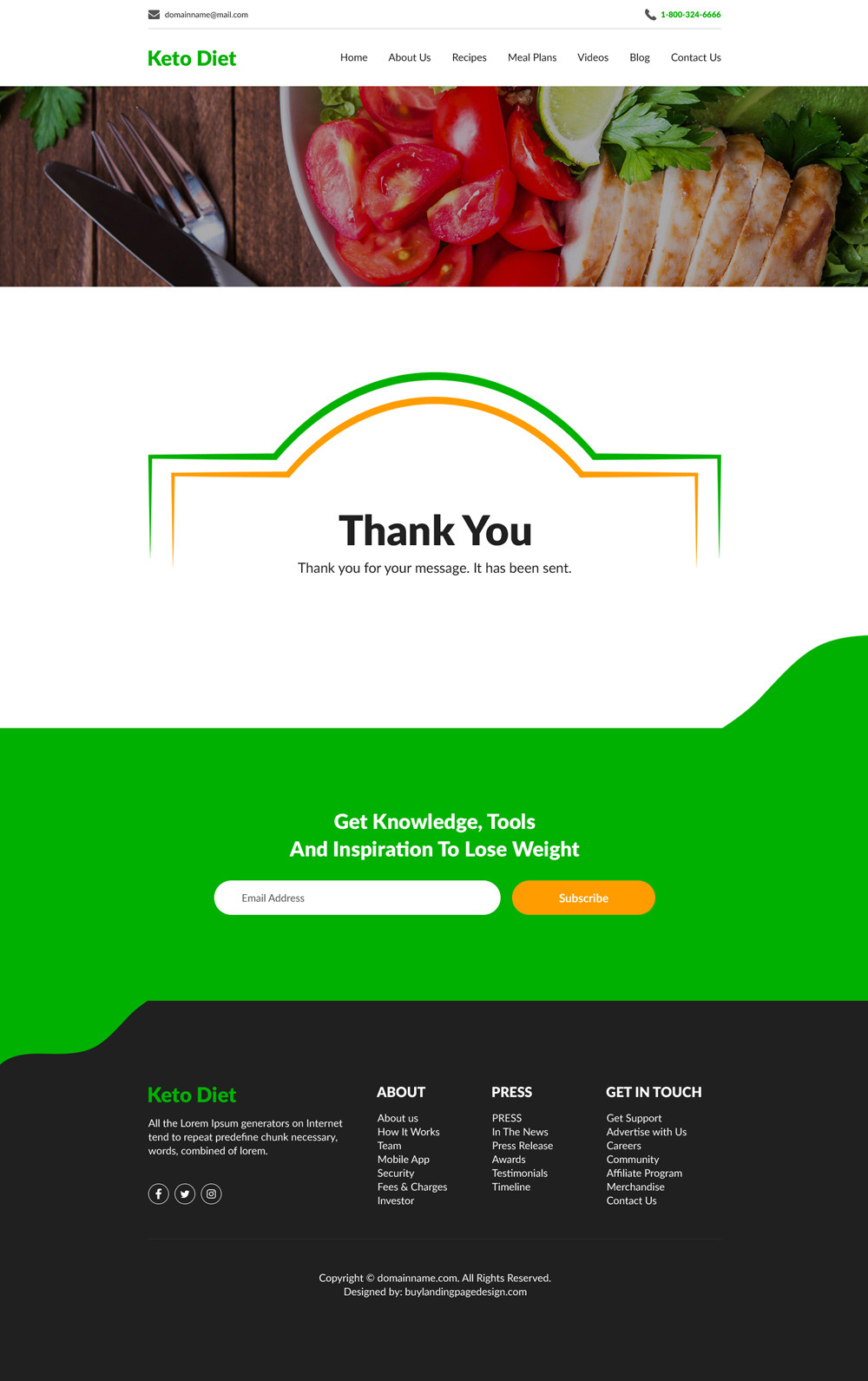 Similarly, we also have a keto diet weight loss landing pages which you can use to promote your keto diet.