How to promote and boost sales of keto supplements?
How to promote and boost sales of keto supplements?
Are you not getting enough sales for your keto supplements online?
So, you sell keto weight loss supplements online but are unable to get enough sales and conversions.
Do you wonder what could be the reason for your low conversions then let me tell you some factors affecting your keto sales:
Your website/landing page you are using to promote your product is not appealing enough for customers to trust your product.
You are not getting enough traffic.
Your sales pitch is not convincing enough.
Your website/landing page is missing trust symbols.
Too much distractions.
If you think the above factors as your problems then here is what you can do to boost your keto sales:
Promote your keto supplement using an appealing and eye catching landing page.
Get a good sales pitch for your product.
Avoid distractions and provide an easy checkout process.
Get trust symbols and testimonials from your customers.
Promote your landing page through an email campaign, social media (free and paid), PPC advertising, guest blogging etc.
Here is an example of a keto supplement selling landing page:
So, this advanced keto supplement landing page includes the landing page, order page and confirmation or thanks page. This landing page is clean and eye catching and has ample space for placing your product and sales pitch.

Order page
The order page is simple and up to the point with no distraction.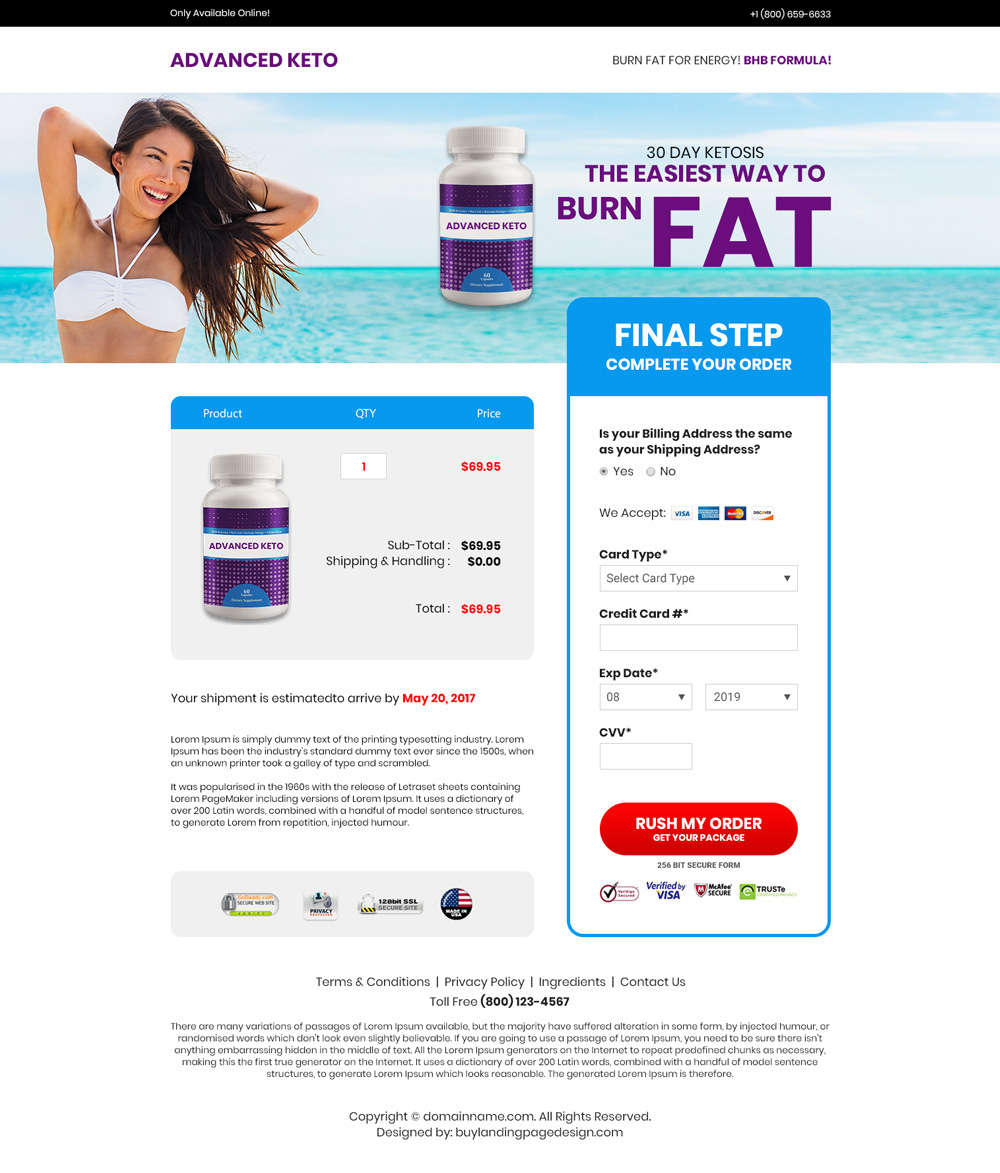 Confirmation page
A simple order confirmation page with details of purchase.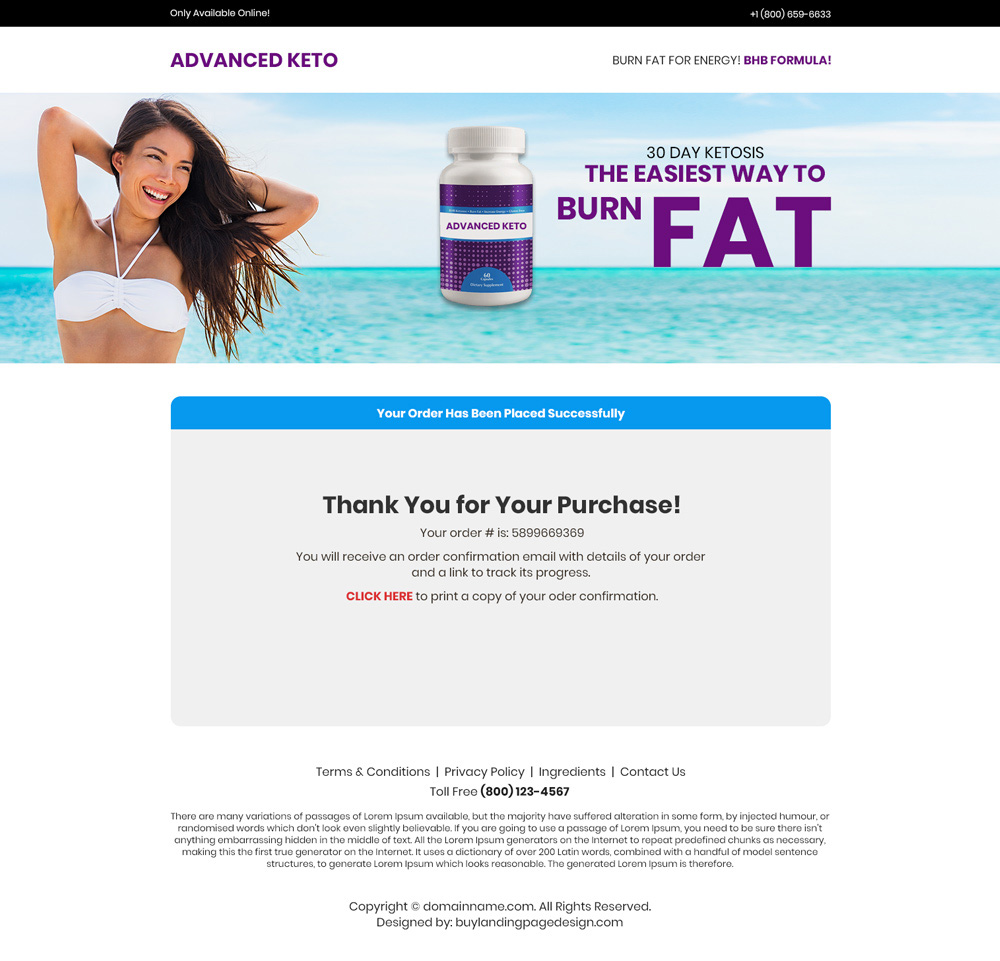 Here is another example of keto landing page:
This is a modern keto pill selling landing page with lead gen form on centre along with the product picture. Minimal yet effective content placement to avoid distractions.

Order page
This order page provides options to customers to choose from bulk packages at discounted prices or purchase a single product.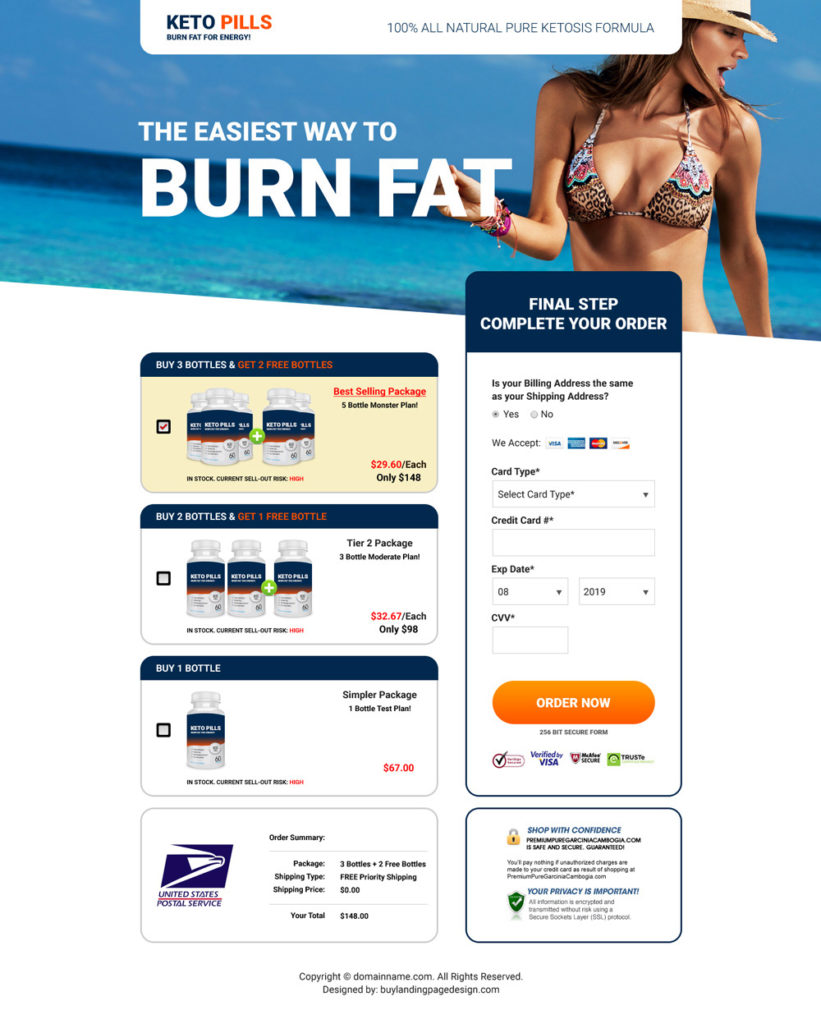 We also have a 3 page keto diet website design so if you are looking to promote your keto diet then don't forget to check out our keto website design.

Contact us page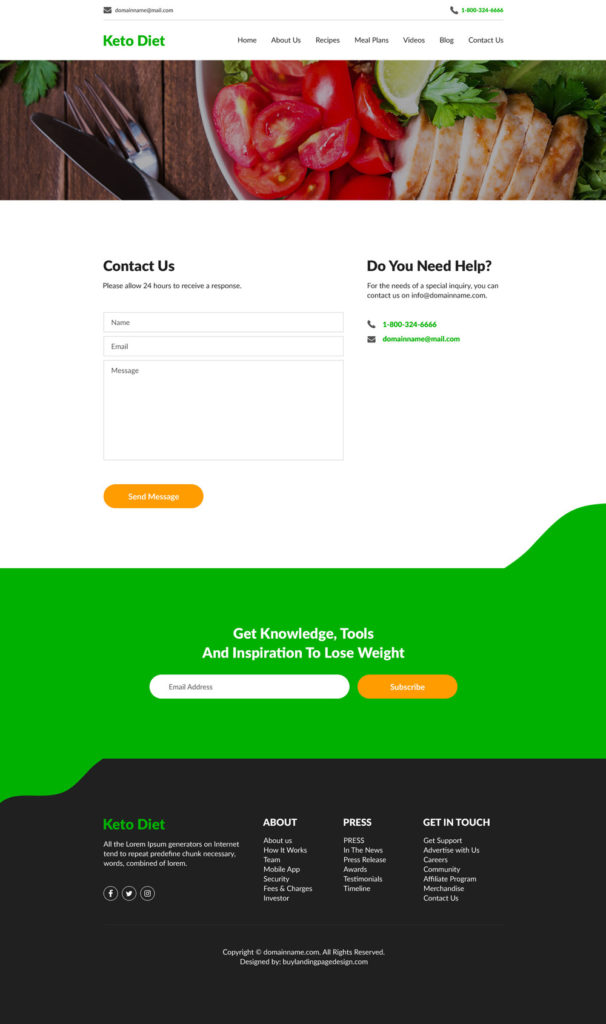 Thanks page
Additional pages can be designed and added as per your requirements at a very nominal price. If you are a website package subscriber then there will be no charge for the additional pages based on your package.
We can also design a custom keto landing page as well as website design, email us your details and we will get back to you with estimated cost and timeframe.