Green tea weight loss supplement landing page
Green tea weight loss supplement landing page
Need to maximize your green tea sales online?
You can now maximize sales of your green tea by using our modern and clean green tea weight loss landing page. This is an appealing green tea landing page that can grab the attention of your visitors and convert them into buyers. This landing page is accompanied by an order page and an order confirmation page.

With our "Ready to Use Template" license you can get this landing page customized with your product pictures and content.
Order page preview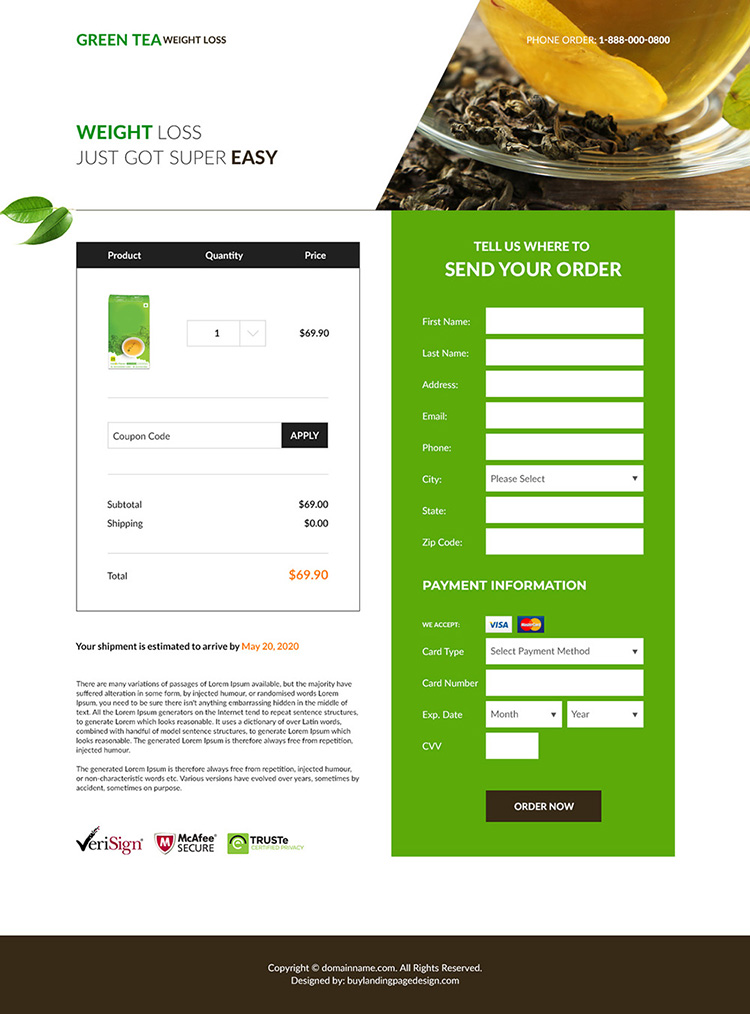 Order confirmation page preview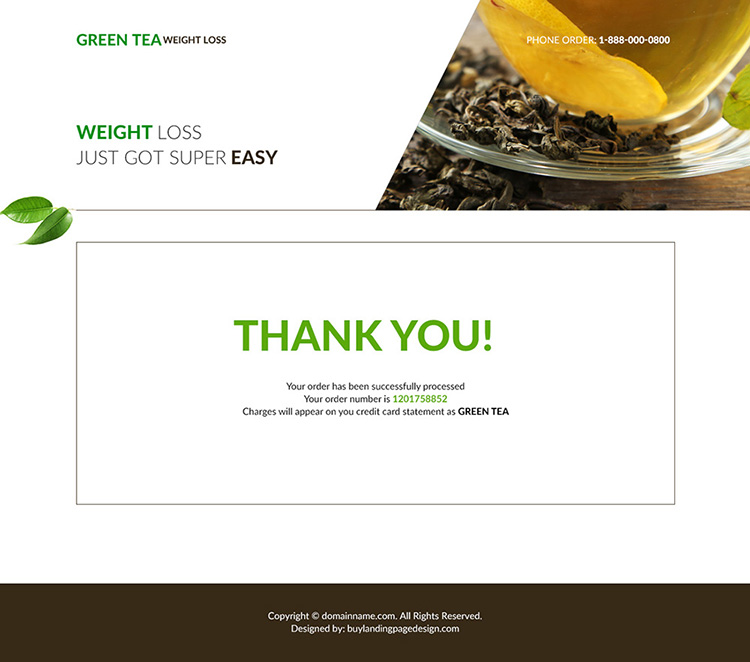 Custom Design
Get a custom green tea weight loss supplement landing page design from our experienced landing page designers at a very affordable price and quick turnaround time. Contact us now with your custom design requirements.