5 top performing credit repair landing page
5 top performing credit repair landing page
Not generating enough credit repair leads?
If you are not generating enough credit repair leads from your landing page then there may be several reasons why your landing page is not converting. You need to analyze your landing page properly and find out if your landing page needs a makeover.
Some of the reasons for non-conversion of your landing page can be:
Your landing page is not responsive.
It is not user friendly.
It is not appealing enough for your visitors to convert.
Your landing page content is not presentable and looks dull.
It lacks trustworthiness.
You have a very long lead capture form. Most people usually hate filling long forms.
So, if your landing page is having any of the above issues then maybe it's time to give your credit repair landing page a new makeover. You can choose to use one of our top performing landing pages or get a custom landing page designed.
Here are our 5 top performing credit repair service landing pages that you can use:
Credit repair service landing page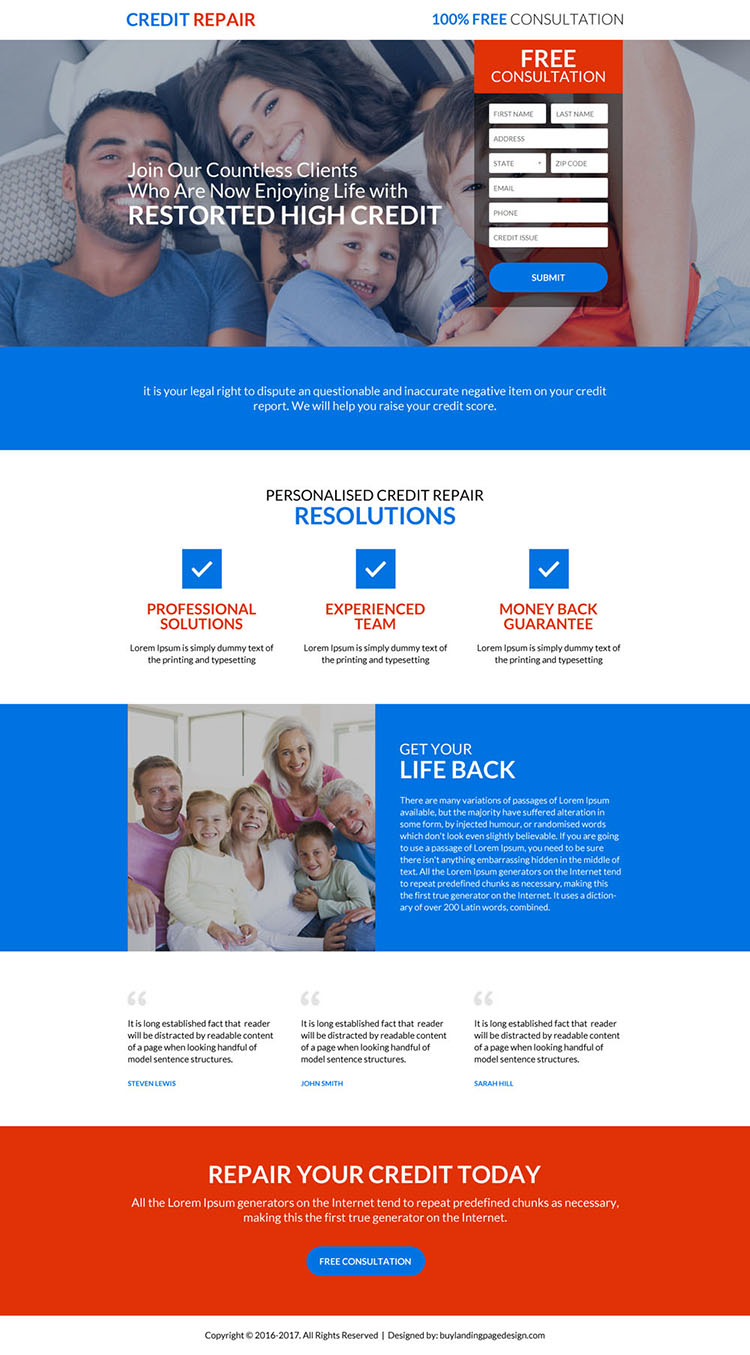 Bad credit repair free consultation landing page
Modern credit repair landing page

Free credit report landing page

Custom credit repair landing page
Get a custom credit repair landing page as per your requirements at a very affordable price. Get in touch with us with your requirements for a FREE Quote.