FREE credit report and score landing page
FREE credit report and score landing page
Do you provide credit report services?
If your answer is yes, then this professional credit report landing page is sure to boost your conversions and revenue. This credit report landing page has clean and eye-catching content sections so your visitors can check out all the details about the services you are offering.
It has a small lead form and a contact number so your visitors can get in touch with you easily. This eye-catching credit report landing page has beautifully designed content sections with relevant images and icons.

When your visitors fill in the form on the landing page they will see the thank you page. You can thank them or provide additional information if any on the thanks page.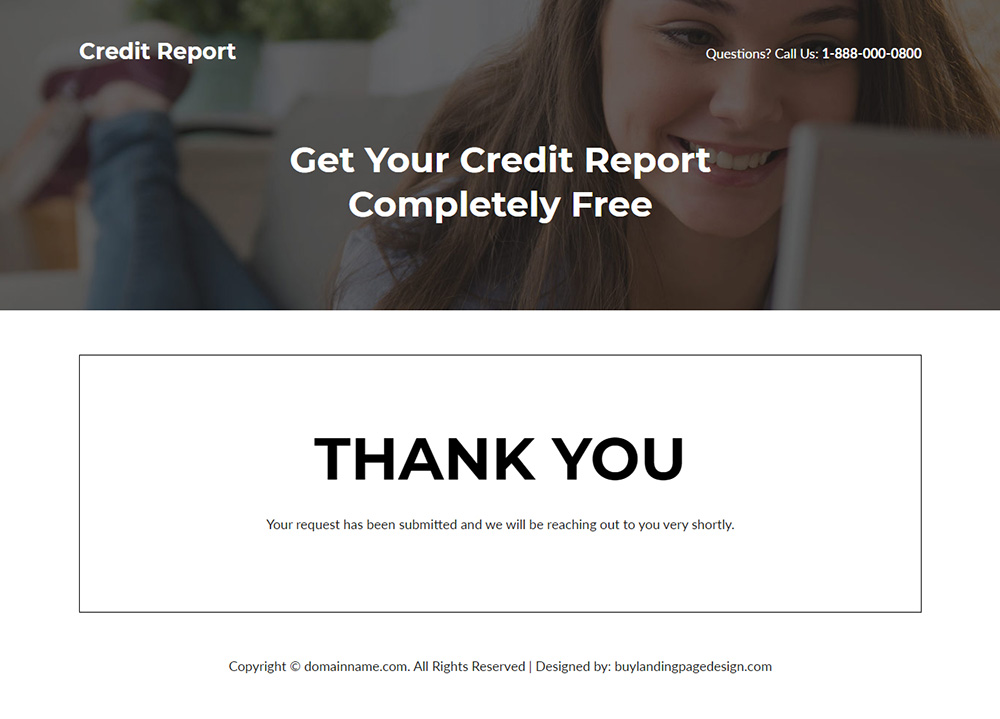 Design Customization
So, this template is highly customizable. We can add or remove any design section which is not required by you. If you need to insert a video on the page or want to add more call to action buttons etc. that can be done as well. Get in touch with us with your customization needs.
We will charge you a very nominal amount for the customizations as per your requirements.
Domain Name and Hosting Space
If you do not have a domain name or hosting space yet then don't worry you can book your domain name with us for a very competitive price.