Download responsive low testosterone pills website design
Download responsive low testosterone pills website design
Want to boost sales of your low testosterone pills online?
So, you can now boost sales and conversions of your low testosterone pills and supplements. Use our modern and professional low testosterone pills website design to boost sales of your supplement.
This website design consists of the main page and products page. You can add more pages if you want. We will customize this website design as per your needs with your product images and verbiage.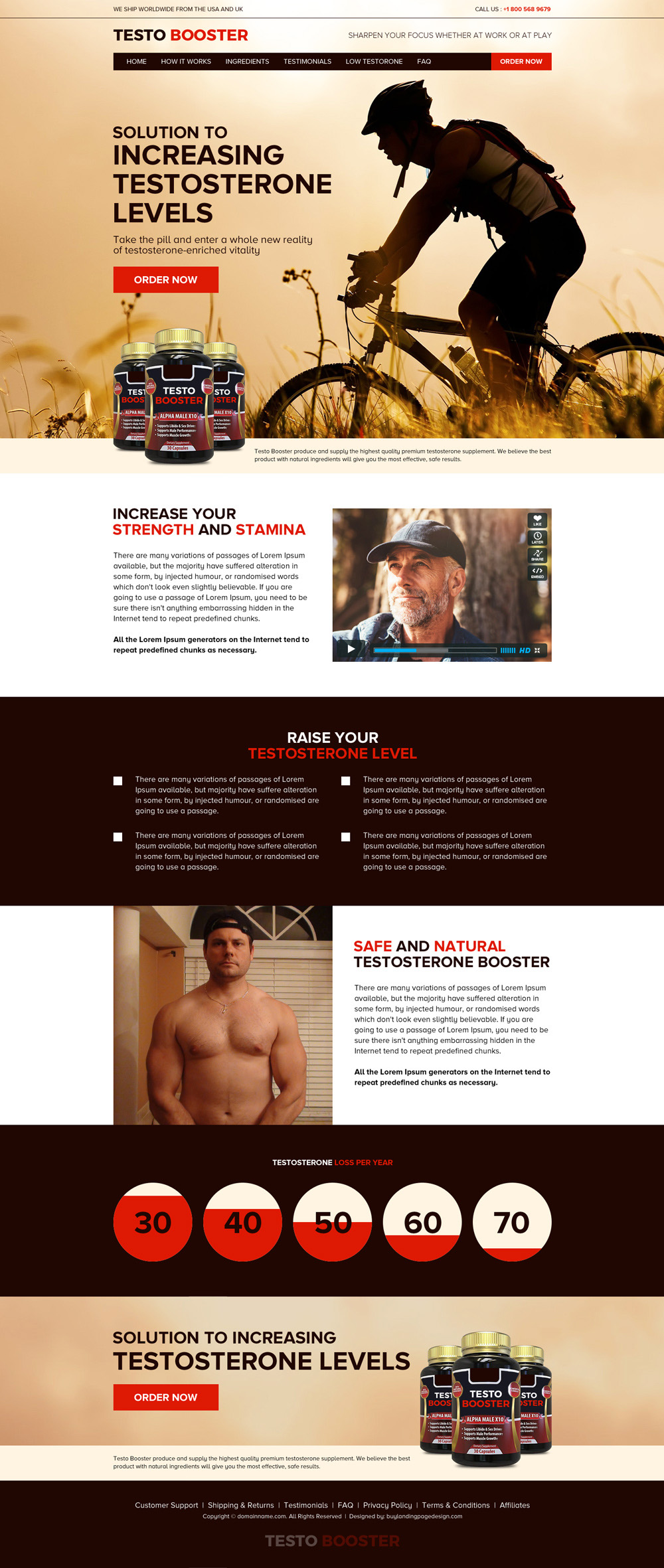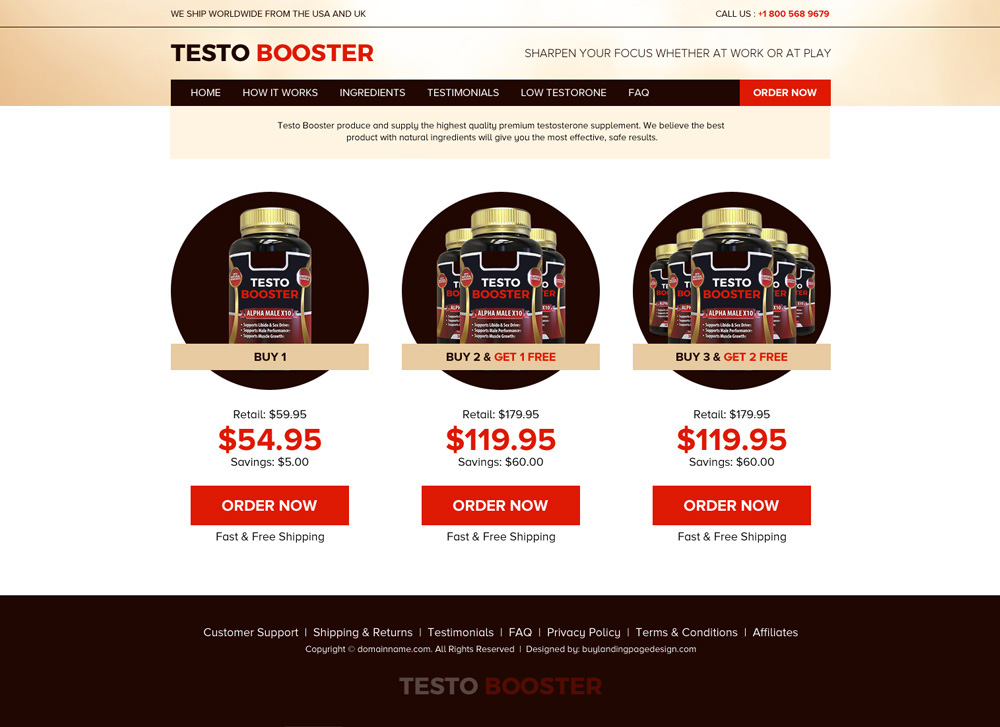 In addition, we recommend you to use this low testosterone design with our website package. Our package includes template, hosting space, customization, free updates, etc at a very nominal price.
We also provide low testosterone landing pages which you can use to capture leads online.
Need a domain name or hosting space? You can book your domain name and hosting space through our website at a very affordable price.