Debt consolidation service responsive landing page
Debt consolidation service responsive landing page
Need a debt relief landing page?
If you provide debt relief services and want to capture potential leads then you can promote your services with our modern and appealing debt relief landing page.
This debt relief service landing page has a small lead capture form on top for capturing your potential lead details like name, email, phone number, email address, etc. You can get this debt relief landing page customized as per your needs with our "Ready to Use Template" license.
Debt relief and regain control services landing page preview
Thank you page preview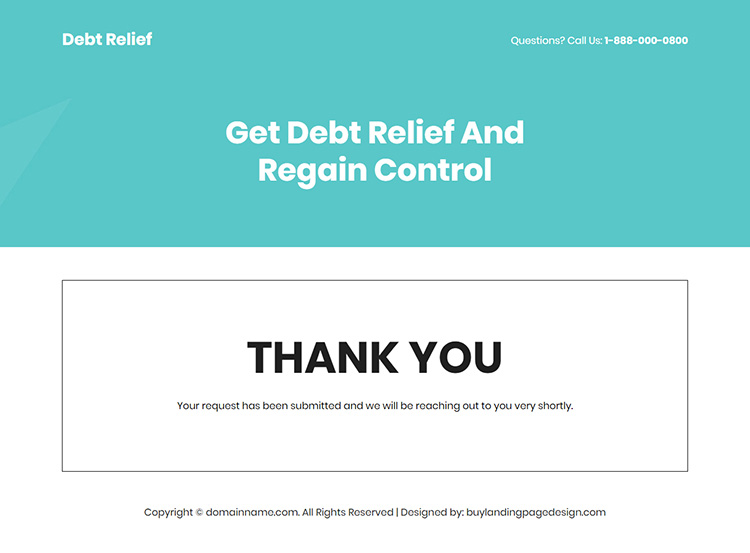 Special Package
Our special package includes the template, hosting space, customization, and free updates, etc at a very affordable price. You only need to provide the domain name.
If you have any questions, don't hesitate to contact us. We would love to answer your questions.
Domain Name and Hosting Space
If you have not booked your domain name and hosting space yet then don't worry you can book your desired domain name and hosting space with us.