Cosmetic surgery landing page designs added to buylpdesign
Cosmetic surgery landing page designs added to buylpdesign
Need a high converting landing page for your cosmetic plastic surgery business?
Use our premium plastic surgery landing page to stand out among the competition and attract people of all ages.
If you are a plastic surgeon, our beautifully designed cosmetic plastic surgery landing page is the right way to increase the number of new patients you get from the web.
Below is an example of professional cosmetic plastic surgery landing page to increase your conversion and build up your patient base.
Plastic surgery lead gen landing page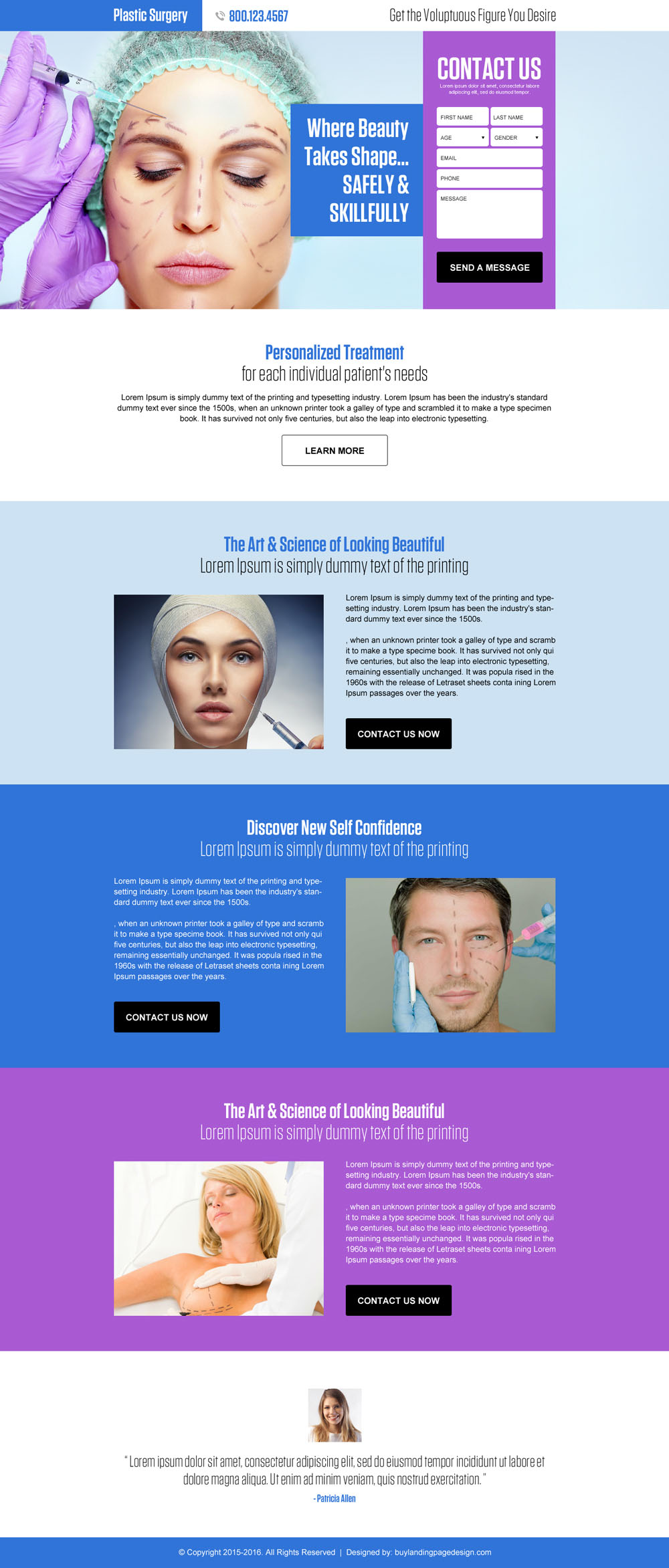 Want to get this customized to meet your business requirements?
We can customize this landing page to suit your requirements at a very nominal price, get in touch with us.
Do you want a domain name and hosting space as well?
Get your desired domain name at a very competitive price from us. We also provide hosting space, website security etc as well.