Cleaning service company responsive website design
Cleaning service company responsive website design
Need to promote your cleaning service company online?
So, you can now promote your cleaning services online at a very nominal price with our cleaning service website designs.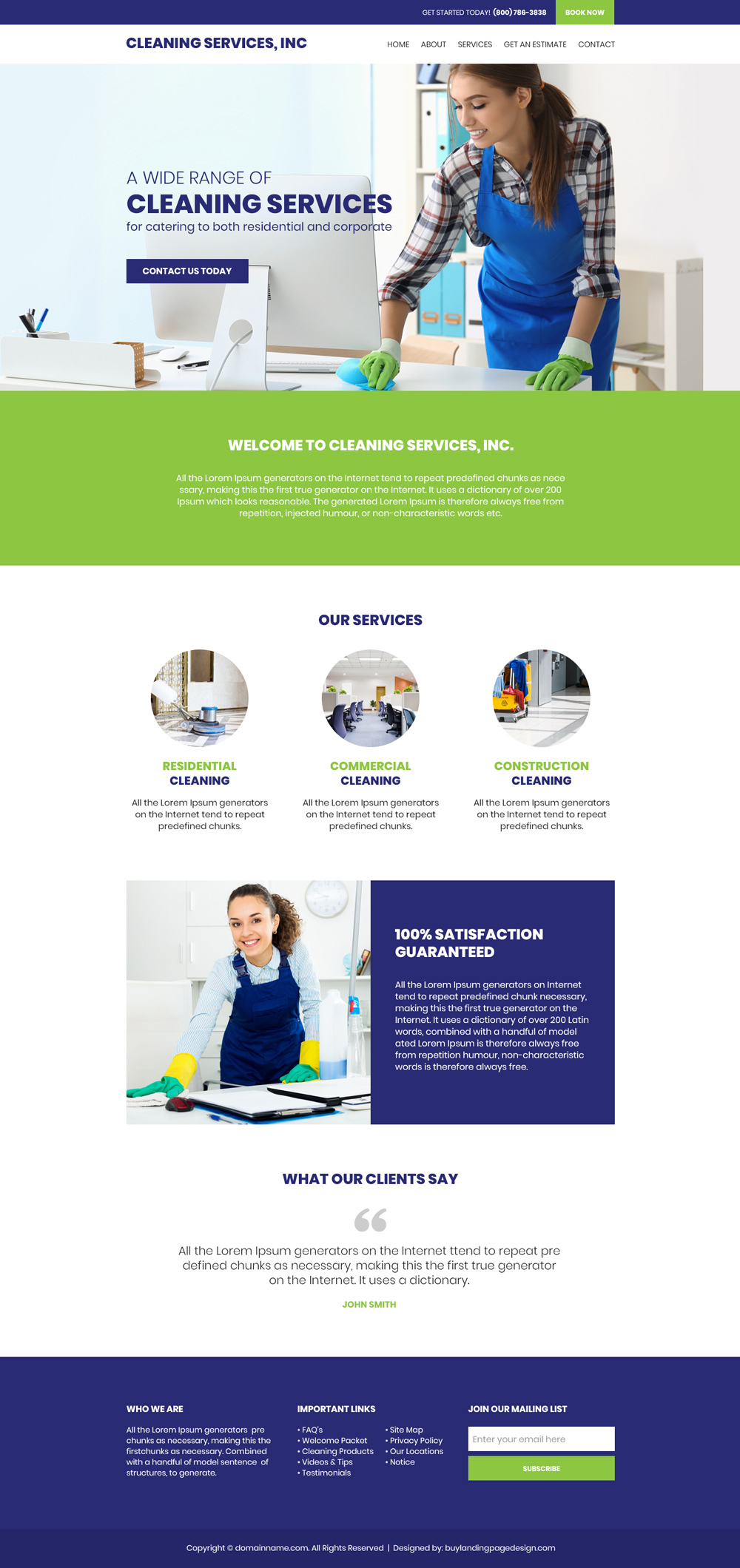 This cleaning service website design is a 2 page website that includes a home page and contacts us page.
Get in touch with us if you have any questions regarding our designs or if you need a custom design done.
Alternatively, you can also check out our design packages which include domain, hosting, template, and customization.