Auto financing lading page design templates added to buylandingpagedesign
Auto financing lading page design templates added to buylandingpagedesign
Auto financing landing page designs added to BuyLandingPageDesign.com collection here : https://www.buylandingpagedesign.com/landing-page-design/auto-financing/
Now you can boost your auto finance and refinance business with our clean, effective, modern and best call to action and lead capture landing page design templates.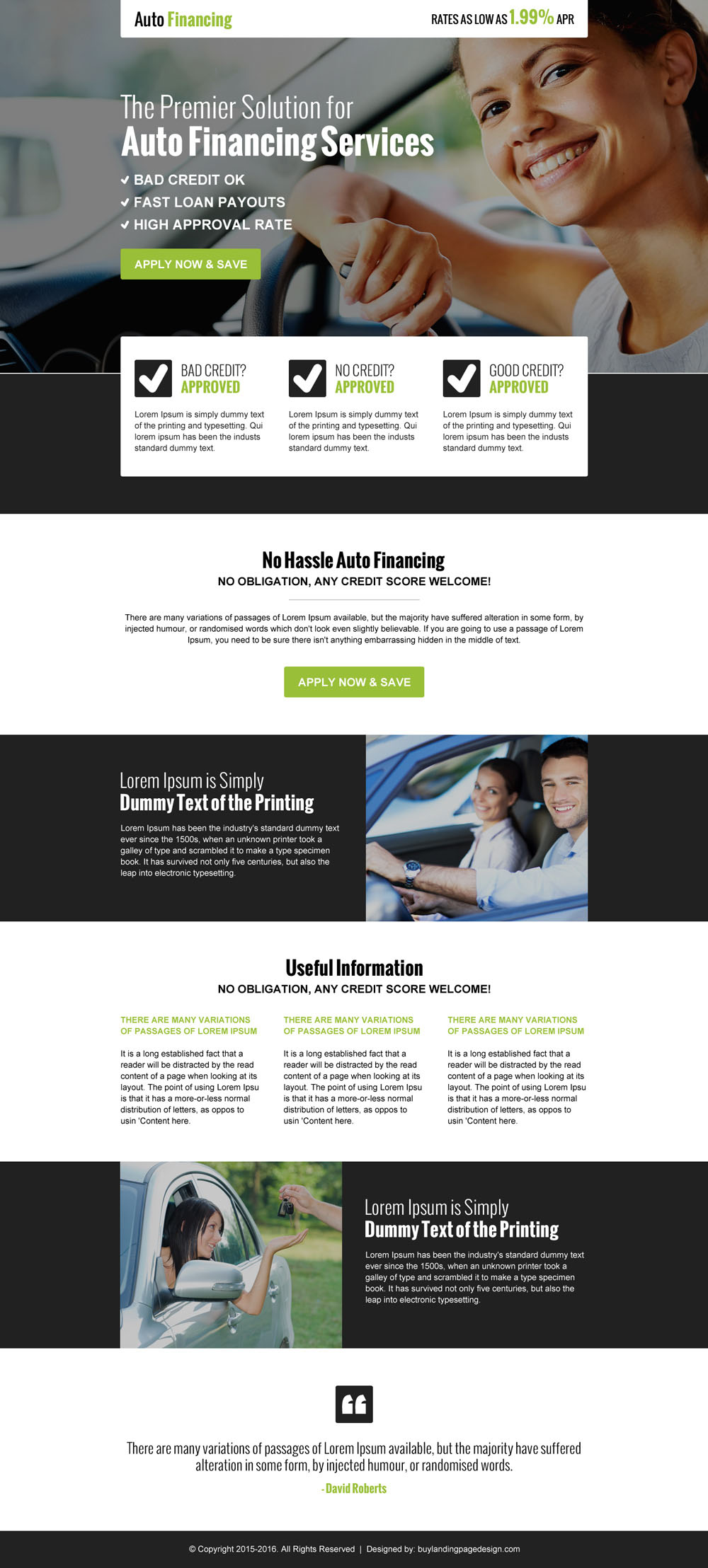 Auto finance or auto loan call to action landing page design examples
Buy call to action auto finanace landing page design now
Below is an example of professionally design auto financing or auto loan landing page design to use your marketing campaign in year 2015 – 2016. It's subjective graphic rich design will give you best conversion, leads and sales for your marketing campaign to make it successful.