Auto financing lading page design templates added to buylandingpagedesign
Auto financing lading page design templates added to buylandingpagedesign
Auto financing lead generating landing pages
So, now you can boost your auto finance and refinance business with our effective landing pages.
Auto financing clean and modern landing page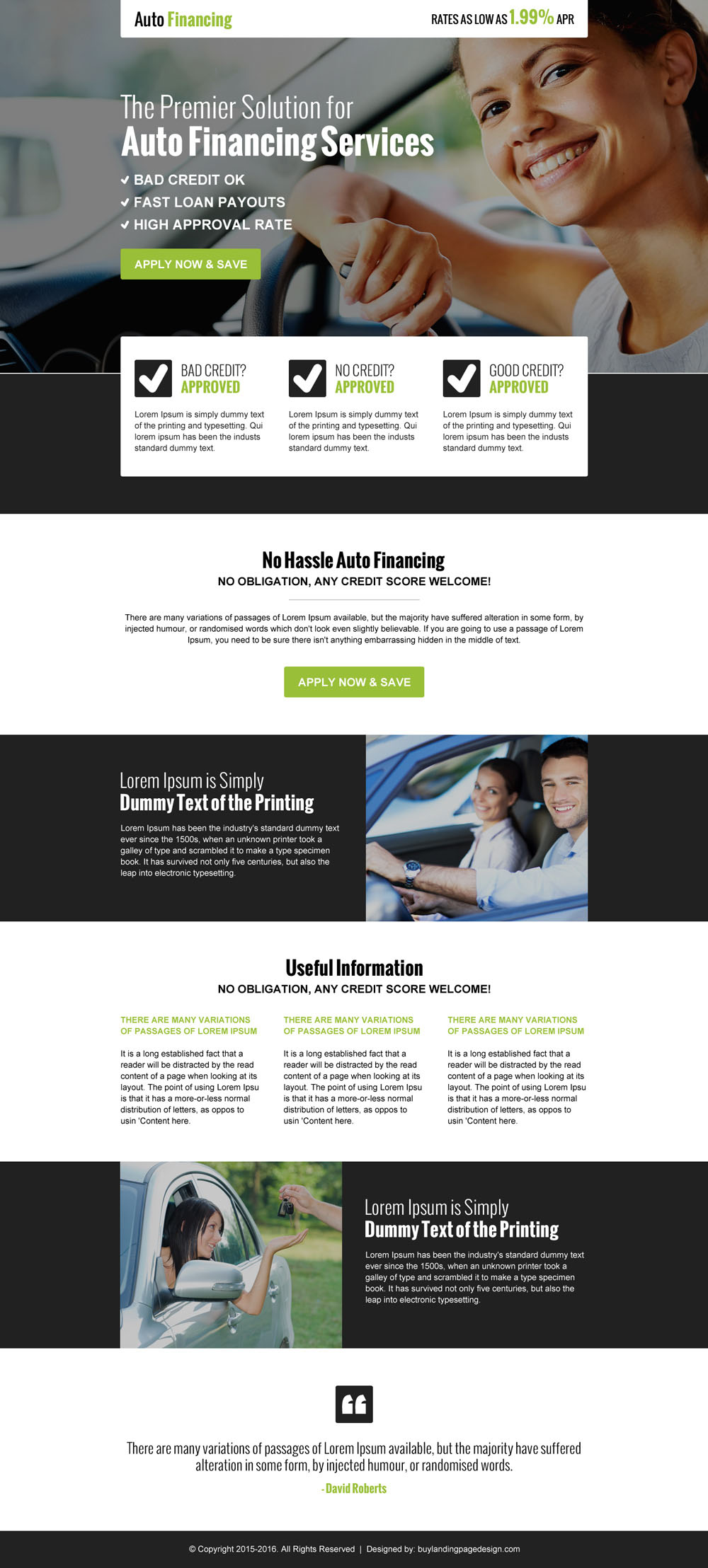 Auto financing or auto loan landing page
This clean and appealing auto finance landing page will surely boost your conversion rates.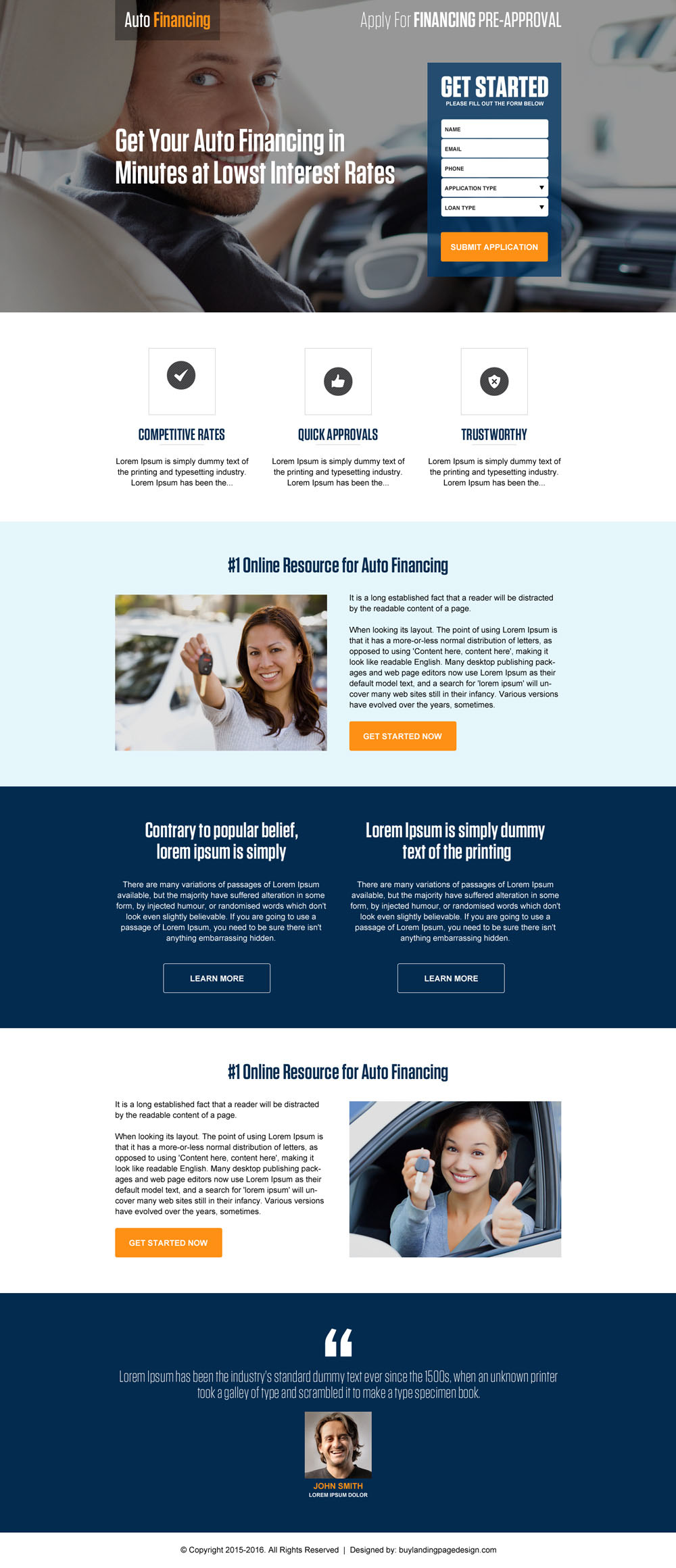 We will be adding more auto finance responsive landing pages, so don't forget to check back soon.