Anti snoring device selling bootstrap landing page
Anti snoring device selling bootstrap landing page
Want to boost sales of your anti-snoring device?
So, you can now boost sales and capture leads for your anti-snoring mouthpiece with our minimal anti snoring landing page.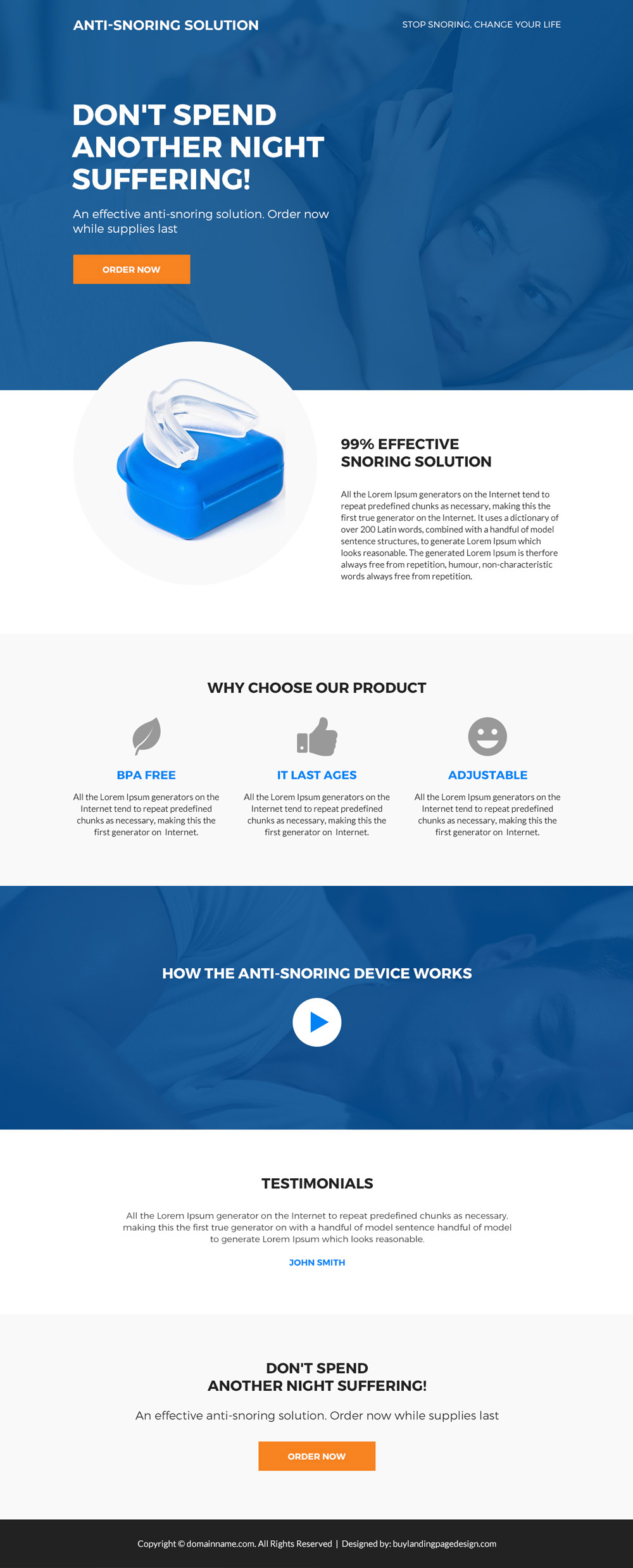 You can use this anti snoring landing page to drive traffic to your website and capture quality leads.
So, the best part of this landing page is there is no distraction and it looks very professional and trustworthy.
You can customize the content of this design in any HTML editor or you can purchase any of our customization packages as well.