Animals and pets responsive landing page design added to Buylandingpagedesign.com
Animals and pets responsive landing page design added to Buylandingpagedesign.com
Animals and pets responsive landing pages
So, you can now promote your animals and pets food and gain maximum exposure to boost your website traffic and conversion rate effectively at a very affordable price.
High quality animals and pets lead generating landing pages to promote your product and services online.
Dogs club contact lead generating landing page
Pets care responsive landing pages
Download mobile responsive pets care landing page to capture positive leads for your pets care service at an affordable price.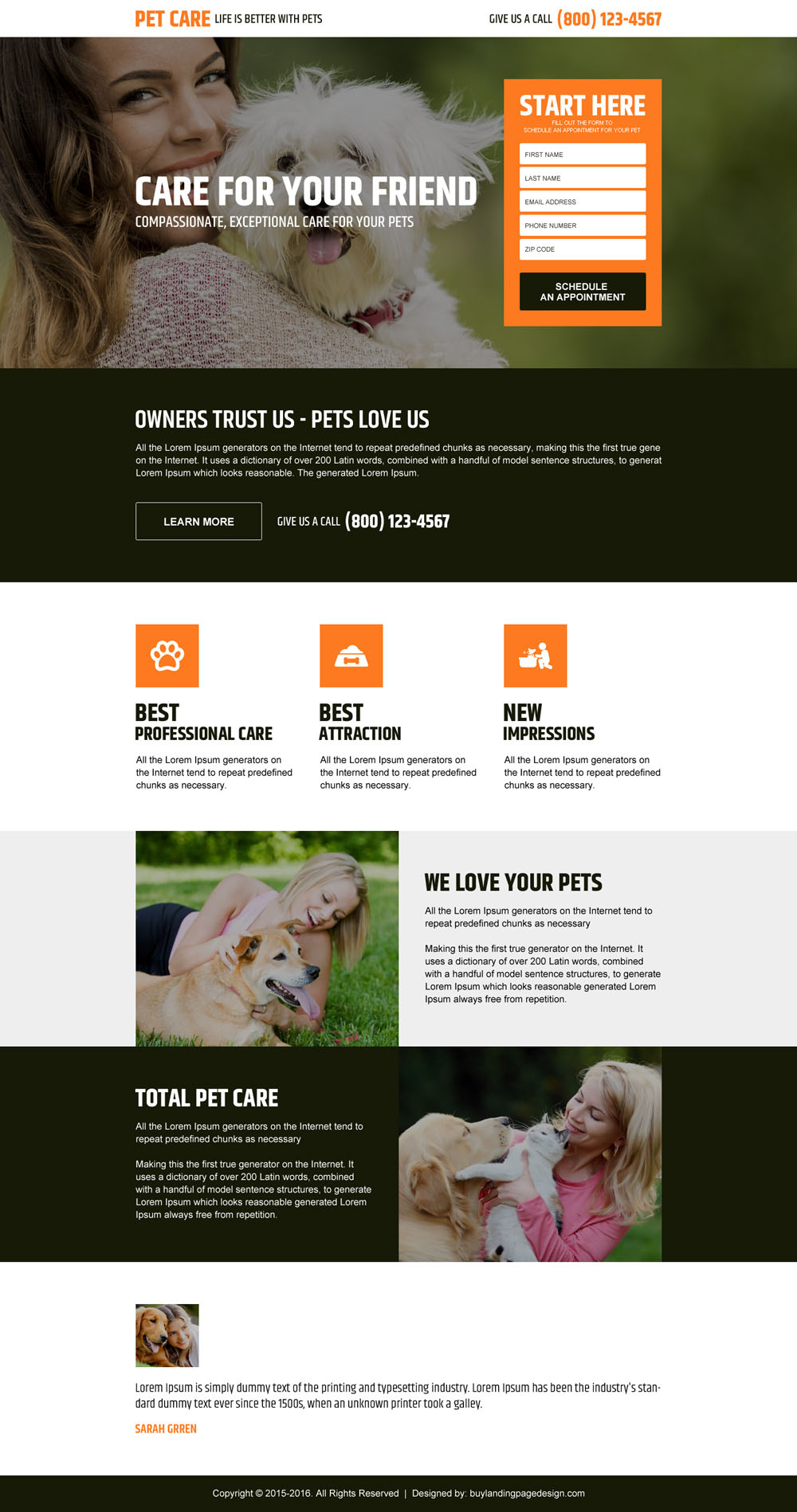 Get a FREE Quote your custom animals and pets landing page now.