Transportation landing page design added to Buylandingpagedesign.com
Transportation landing page design added to Buylandingpagedesign.com
Transportation business landing pages added to Buylandingpagedesign
So, do you want to promote your transportation business and services online?
You can now get exposed to huge traffic to maximize your transportation business conversion and leads. Use our clean, elegant, modern, effective and converting transportation landing pages to get best conversion and leads for your business.
Transportation service free quote small lead capture form landing page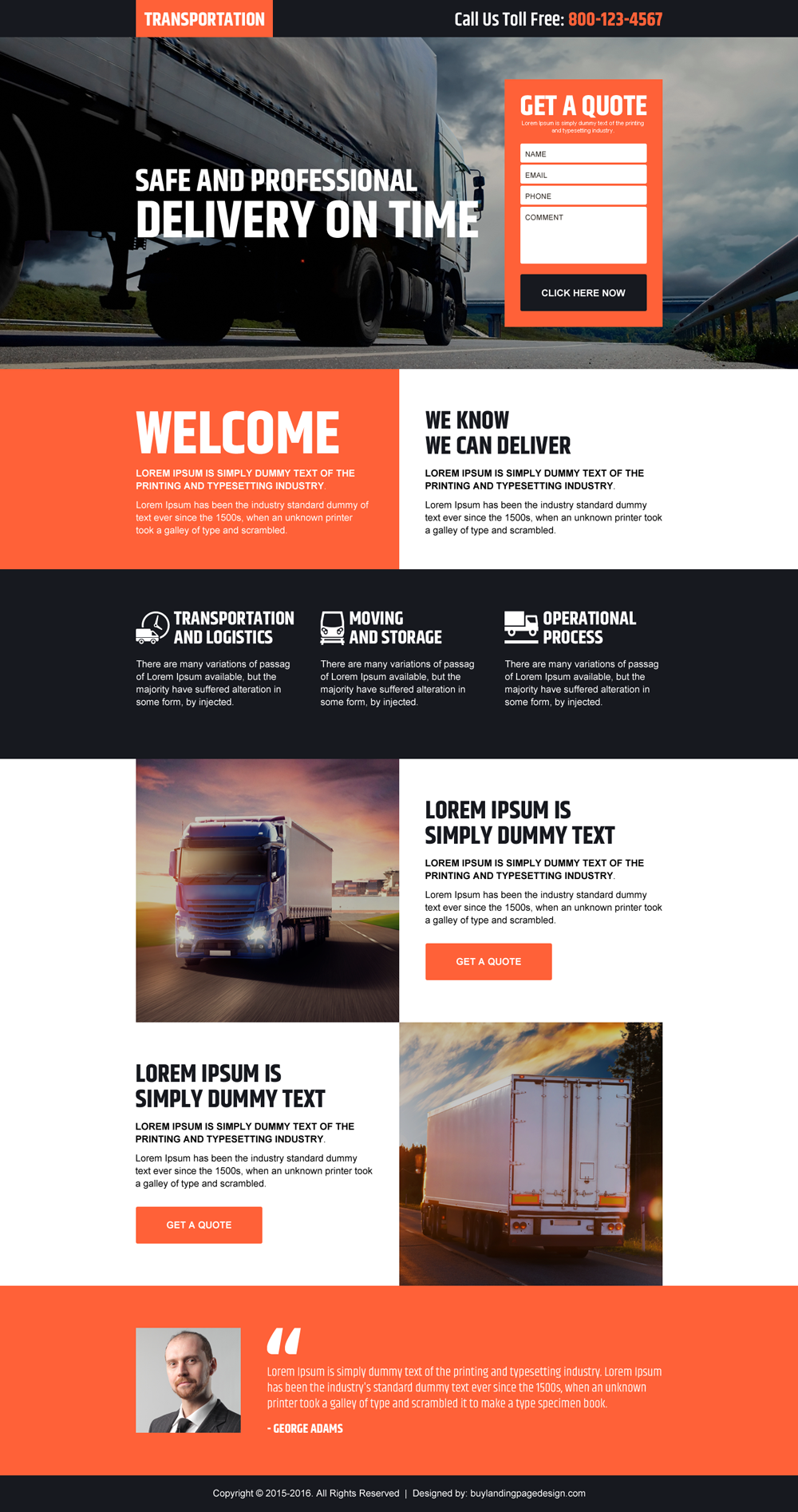 We will be adding more transportation landing pages, so don't forget to check back very soon.