Tag: sign up lead capture landing page design
Improve your google search rankings with our best converting killer landing page designs at a very affordable price.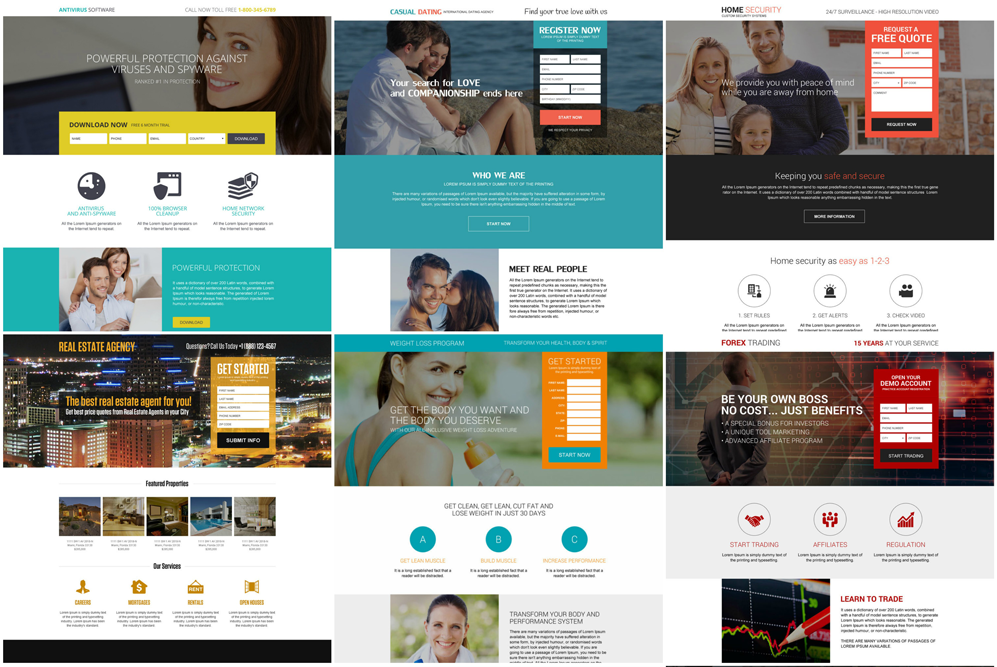 Continue reading

Improve your google rankings with these killer landing pages
Want to promote your make money online business?
Generate quality leads for your make money online schemes with our best and professional make money online landing pages at a very affordable price. Get in touch with potential clients by offering them a free estimate or a free consultation.
Professional make money online lead generating landing page design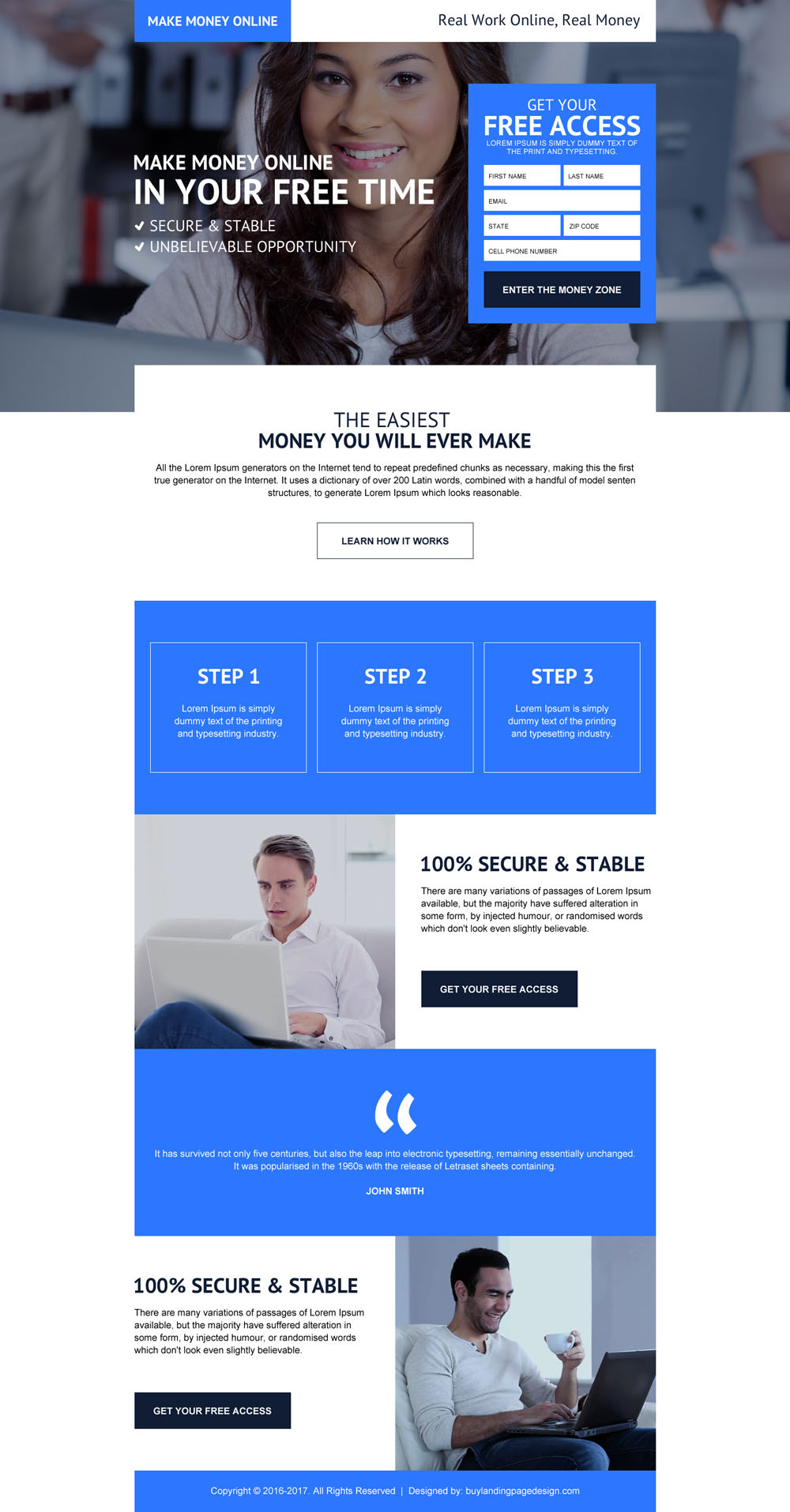 Continue reading Best landing pages for make money online schemes
Download best converting responsive landing page design from buylandingpagedesign.com to get better conversions of your product and services at a very affordable price.
Responsive landing page designs are considered to be the best in terms of conversions as it get exposed to maximum traffic and provide best user friendly experience to visitors browsing through various devices like phone, smartphone, tablet, laptop as well as desktop.
With responsive landing page design there is no need of a mobile site as responsive landing page design supports all screen resolution easily and beautifully. By using a responsive landing page design you increase the chance of converting your visitors into quality customers.
Buylandingpagedesign.com provides clean, effective, professional, converting and easy to edit responsive landing page designs at a very affordable price.
Below are some best converting premade responsive landing page design at a very reasonable and affordable price to promote your business online and maximize conversion of your product and services:
Purchase and download tax and accounting consultation clean, professional and modern lead capture responsive landing page design template to get better conversion of your tax consultation services.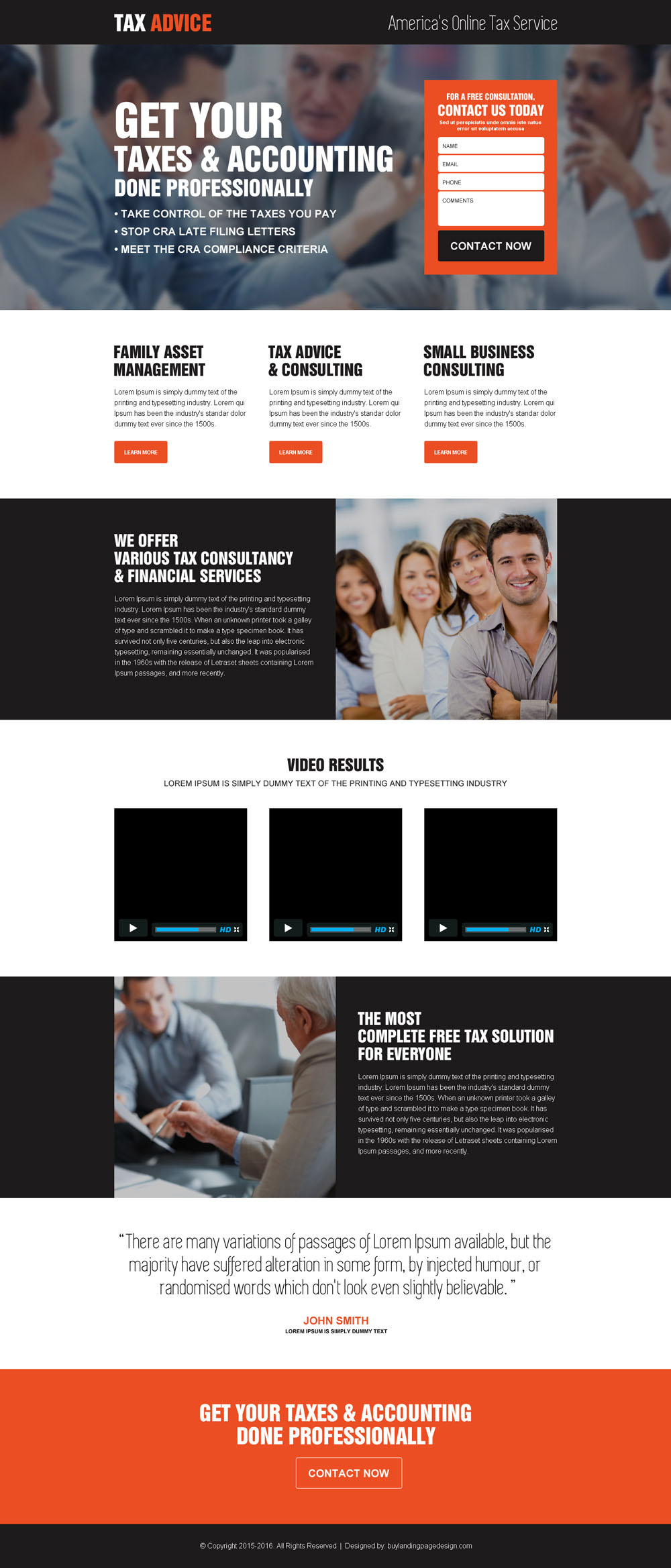 Regular price: $49 |Developer price: $119 | Buyout price: $499
Buy tax consultation responsive landing page design now
Continue reading Beautifully designed best converting responsive landing pages 2015