Landing page design trends have changed now a days and if you are still using old trend landing page design then you are giving your conversions a miss. Look and feel of the landing page design plays an important factor in conveying the message about your product and services to your visitors.
Modern trend landing pages are clean, user friendly and minimal with minimum use of graphics so that it loads fast on all browsers. Too much use of images, graphics and colors are avoided so visitors don't get distracted and not diverted from their original goal of conversion.
Auto financing lead capture landing page design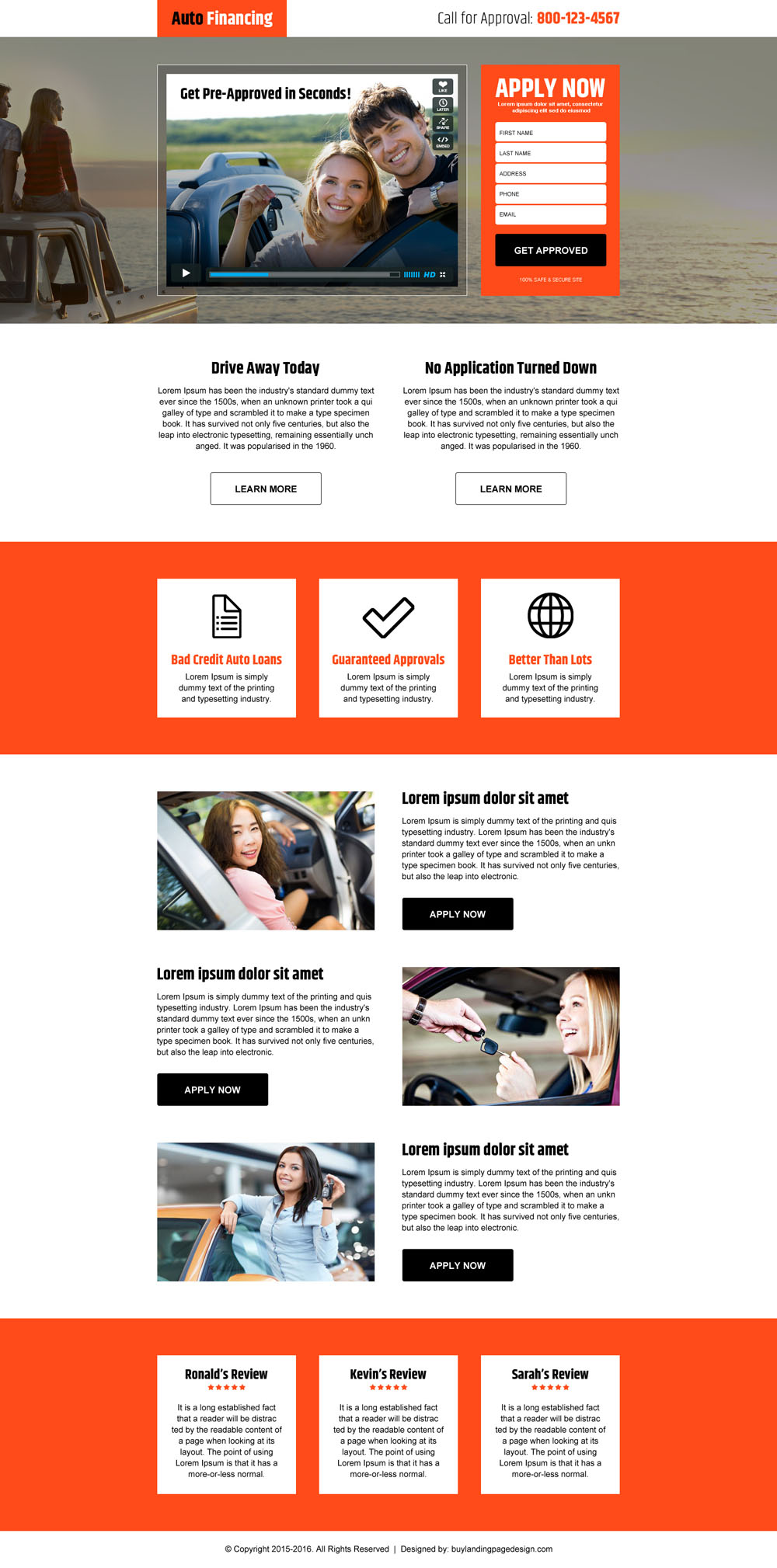 Continue reading Are you still using old trend landing page designs?