Payday loan also known as payday advance is a short term unsecured loan.
Today I will list here the top 5 clean and converting payday loan landing page templates which will help to boost your traffic, revenue and business conversions.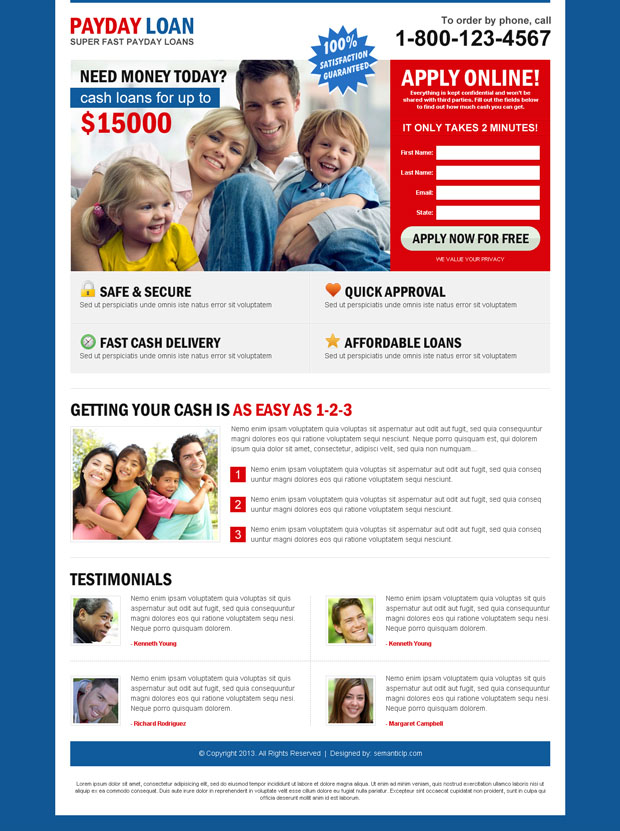 This is a top notch payday loan landing page design. This simple layout conveys a clear message to the visitor, you immediately get all the info you need with a 100% satisfaction seal and a contact number on the first half of the landing page easily without even much scrolling down. The call to action button is very clean and prominent.
Small yet effective payday loan landing page design to boost your traffic and conversion.
Continue reading Clean and converting payday loan landing page design