Smart payday loan bootstrap landing page
Smart payday loan bootstrap landing page
Are you a payday loan lender?
So, you can now capture leads for your lending business with our latest payday loan landing page. This is a minimal CTA landing page for capturing potential prospects and converting them into leads.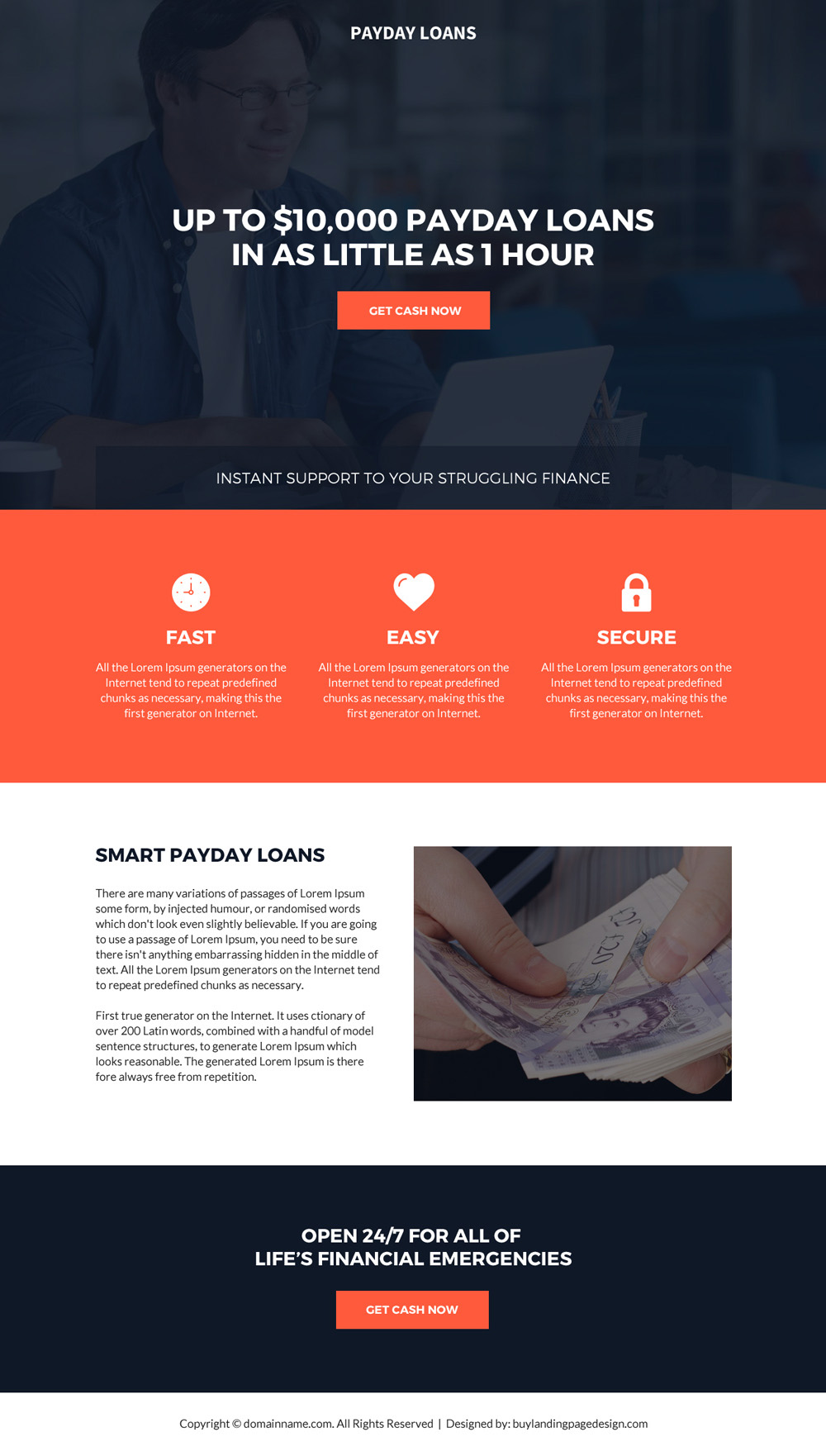 You can also get this landing page customized with our affordable customization packages.