Payment protection insurance landing page design added to Buylandingpagedesign.com
Payment protection insurance landing page design added to Buylandingpagedesign.com
Payment protection insurance landing page
It is also known as credit insurance, credit protection insurance or loan repayment insurance. So, it is an insurance product that enables customers to insure repayment of loans if the borrower dies, becomes ill or disabled.
Payment protection insurance claim landing page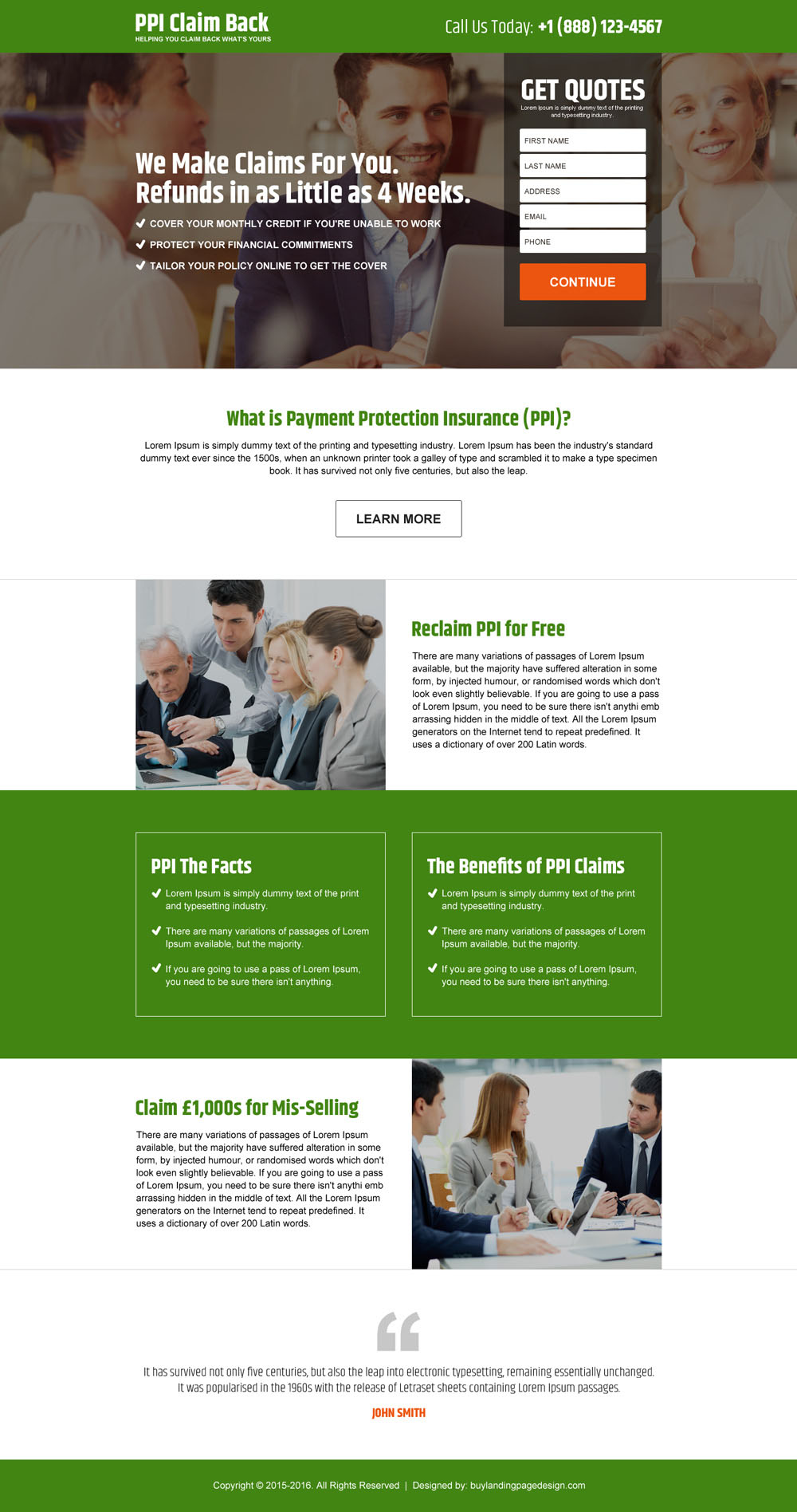 Custom Landing Page
So, you can now also order a custom landing page according to your requirements. Email us your requirements and we will get back to you with an estimated quote and time frame.
Special Design Package
Our special package includes the template, hosting space, customization, and free updates, etc at a very affordable price. You only need to provide the domain name.
If you have any questions, don't hesitate to contact us. We would love to answer your questions.