Payday loan lead capturing funnel landing page
Payday loan lead capturing funnel landing page

Promote your payday loan business with our payday loan marketing funnel landing page.
Capture potential leads with our professional payday loan funnel design. Payday loan funnel design consists of the main page, funnel page, and a thanks page.
Payday loan lead capturing funnel design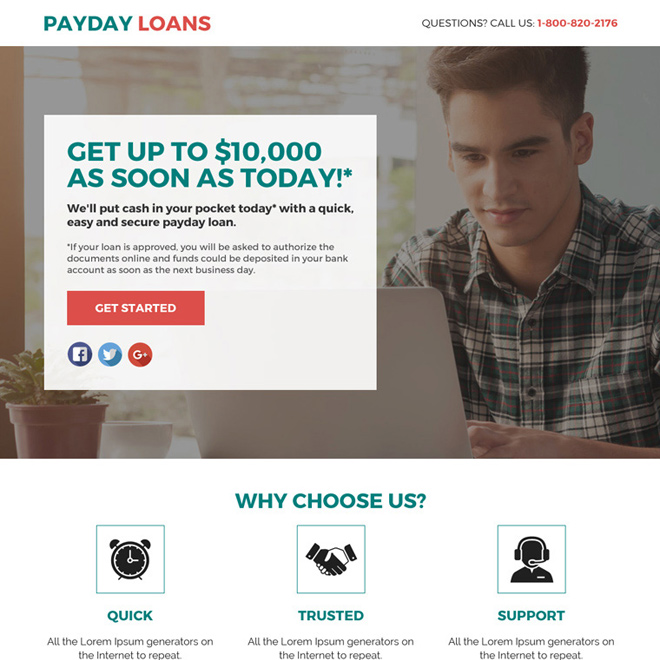 ---
– funnel page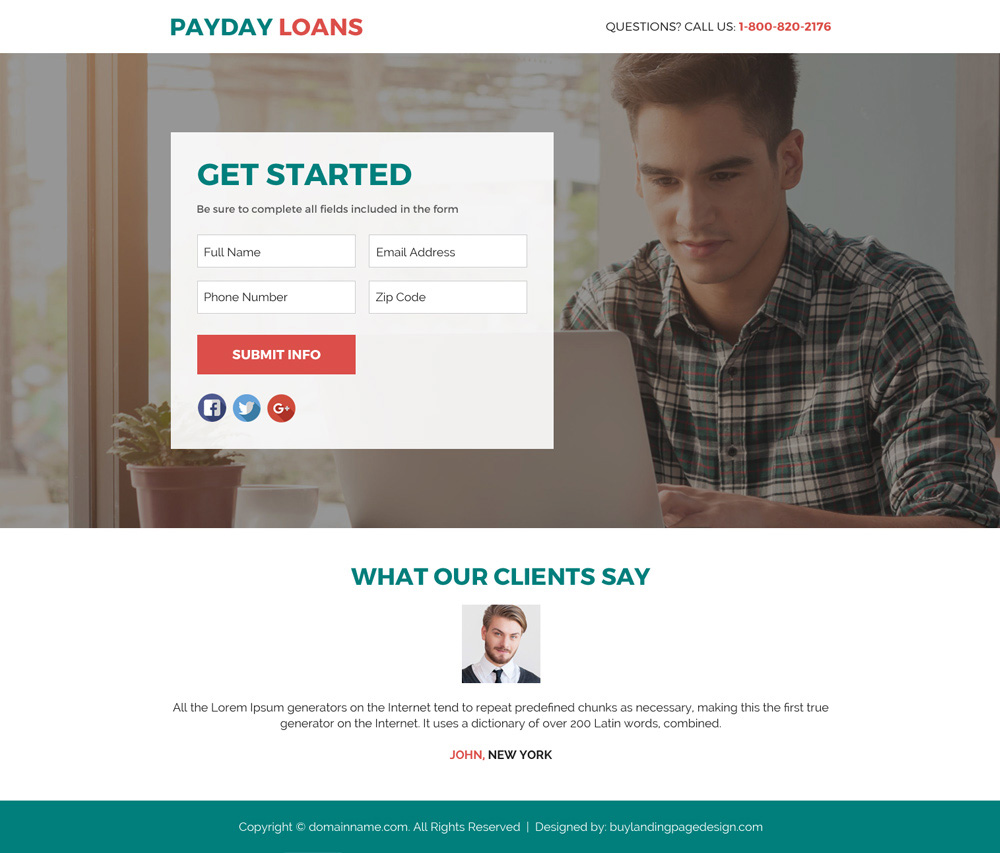 ---
– thanks page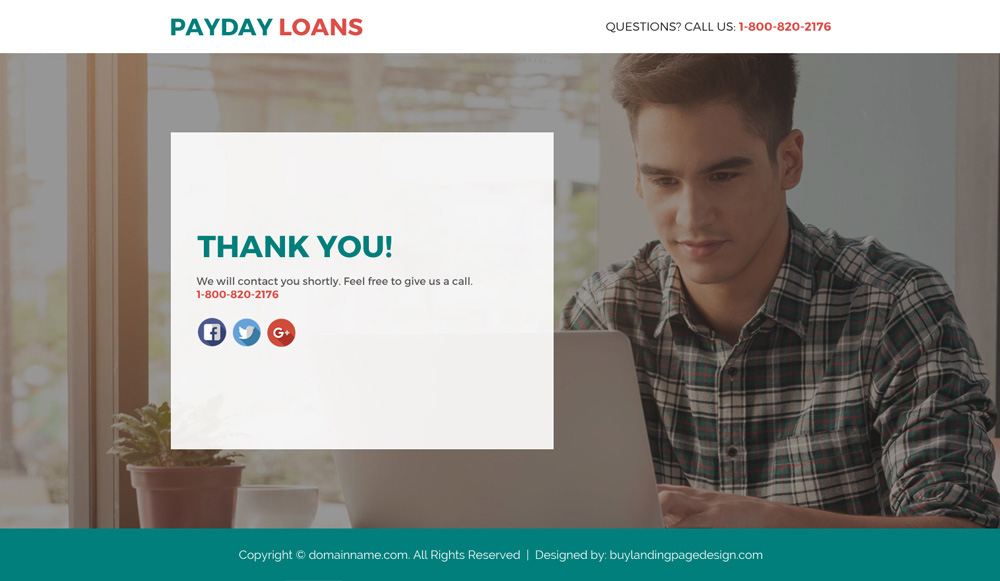 We will be adding more payday loan funnel pages very soon, so don't forget to check back.