Mortgage website design added to Buylandingpagedesign.com
Mortgage website design added to Buylandingpagedesign.com
Want to capture potential clients for your mortgage business online?
Do you have an outdated mortgage business website or no existing website to promote your mortgage business?
Buylandingpagedesign.com provides you a modern and professional mortgage business website design at a very nominal price. Launch your professional mortgage website online at a very affordable price and capture potential leads.
Check out our mortgage website design below:
Mortgage refinance clean and professional website design – main page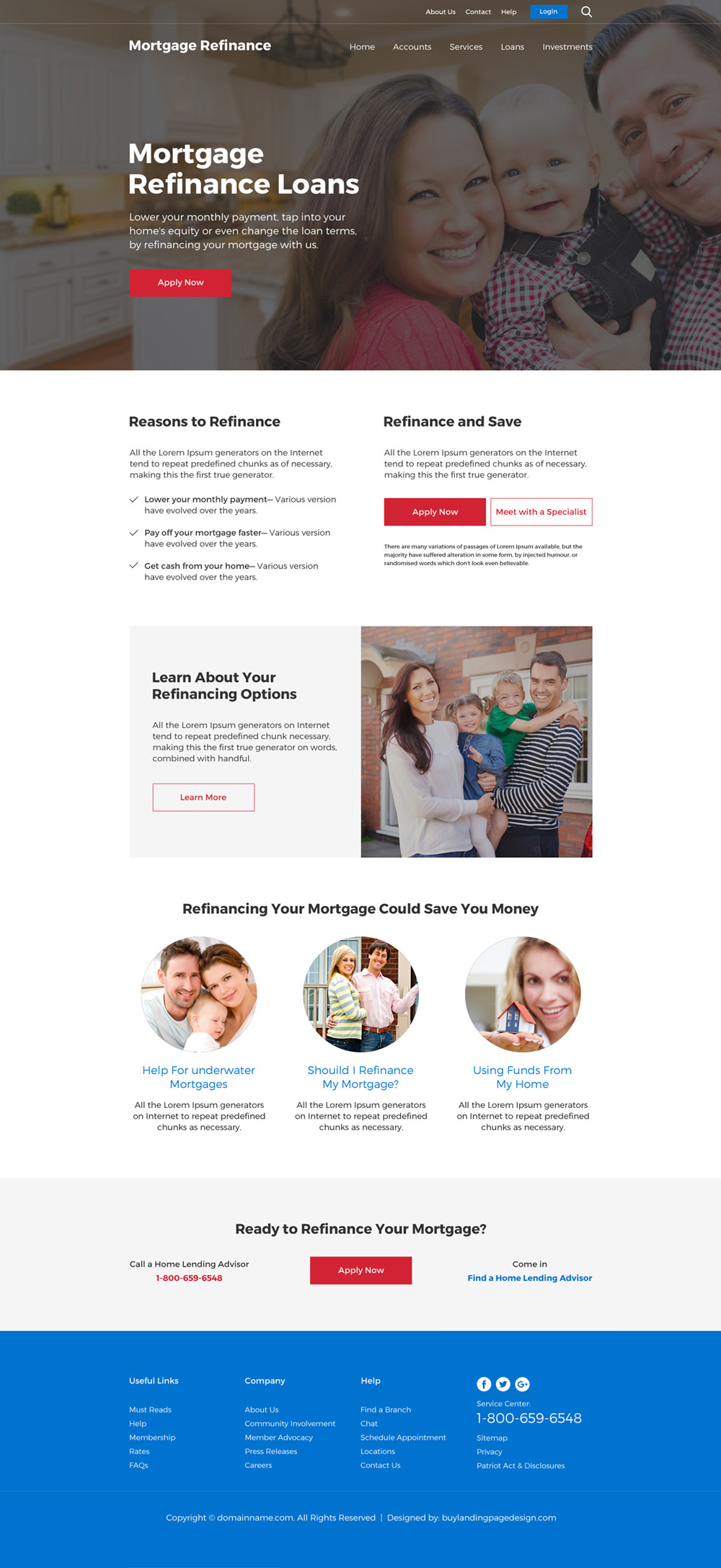 Mortgage refinance clean and professional website design – apply now page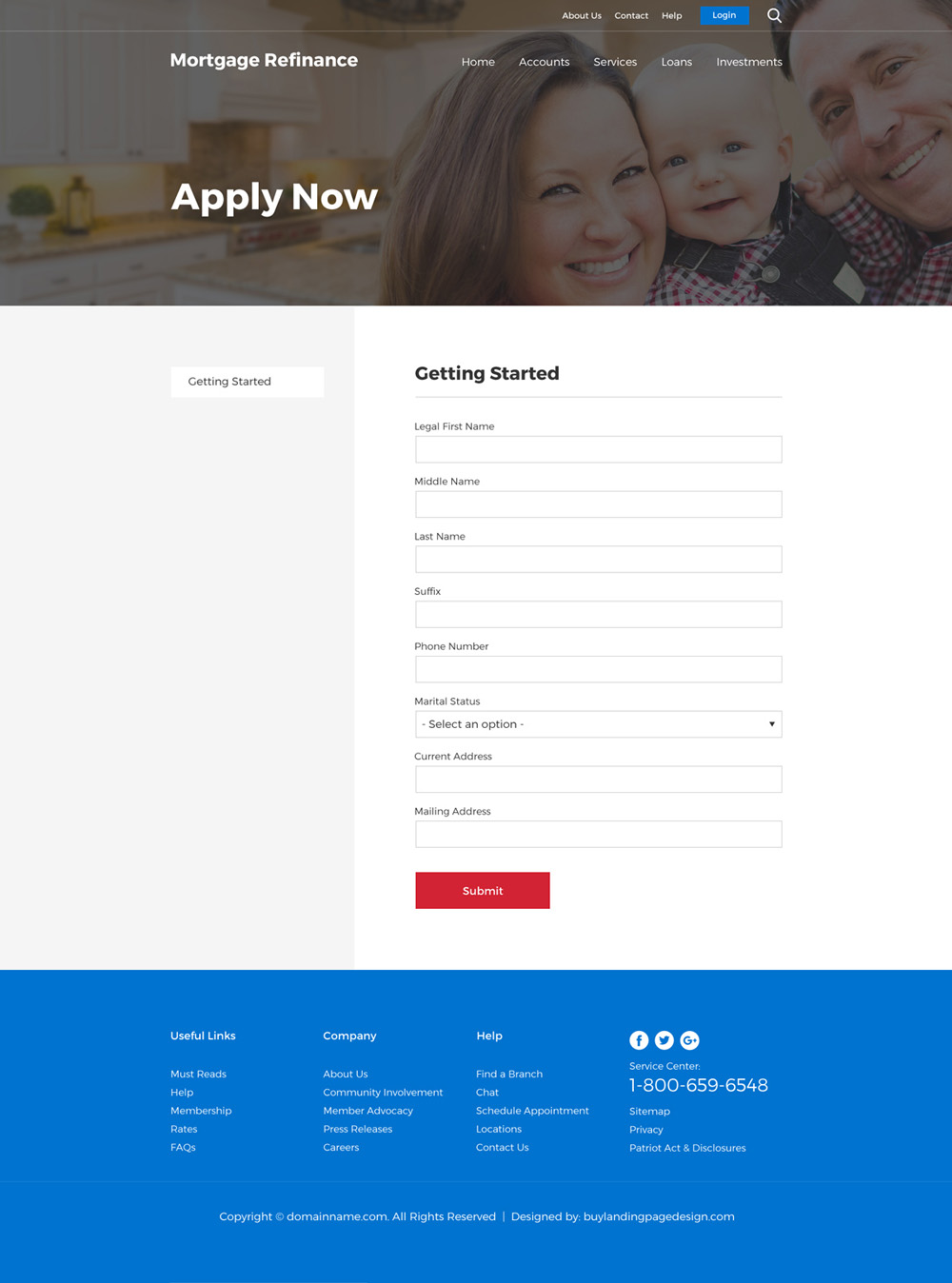 We will be adding more mortgage website designs here: https://www.buylandingpagedesign.com/website-design/mortgage/