Mobile friendly dating website design added to Buylandingpagedesign.com
Mobile friendly dating website design added to Buylandingpagedesign.com
Responsive mobile friendly dating website design added to Buylandingpagedesign.com
Create your responsive mobile friendly dating website to capture online leads for your dating website with our modern and appealing responsive dating website design.
Why you should choose responsive mobile friendly website design template for your dating website?
Flexible layout and supports all screen resolution
Get traffic from all devices like smartphone, tablet, laptop as well as desktop
Responsive coding is current market tread and recommended by Google
Improve your search rankings and reduce your bounce rate.
Online dating sign up capturing mobile friendly website design "main page" design preview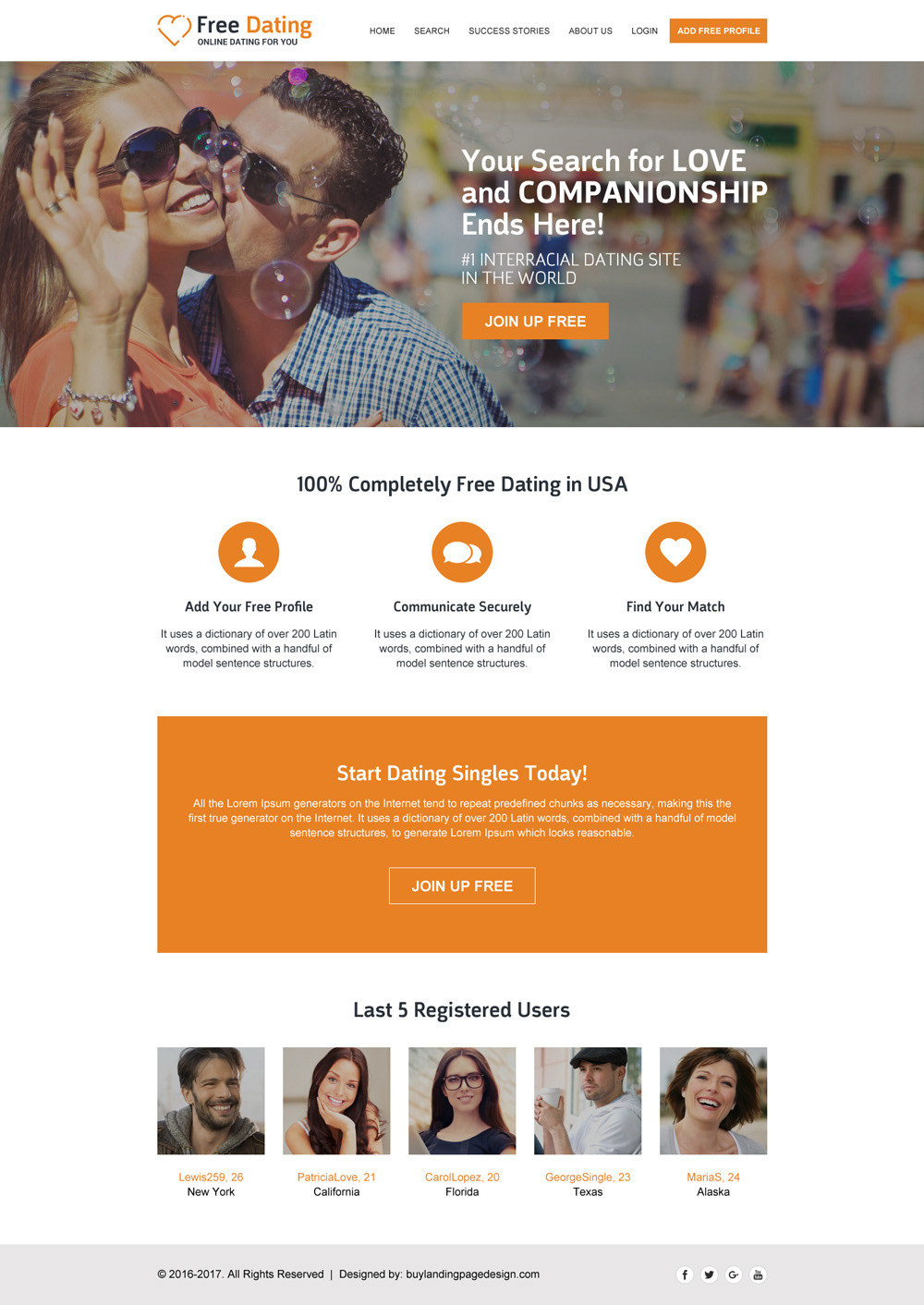 Online dating sign up capturing mobile friendly website design "testimonial page" design preview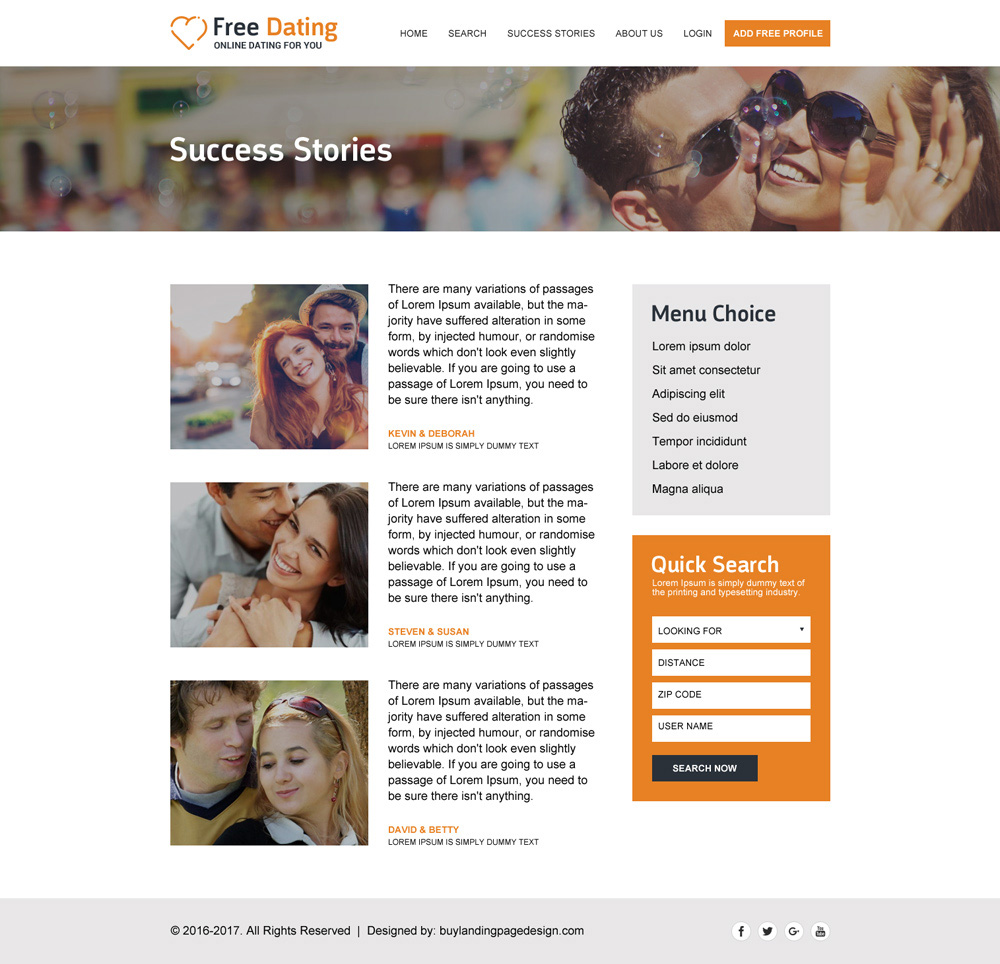 Use our conversion optimized responsive dating landing page design to promoting your dating website and capturing leads online. If you are searching for the best converting landing page designs then read our article on Best converting responsive landing page design 2015