Mobile friendly dating website design added to Buylandingpagedesign.com
Mobile friendly dating website design added to Buylandingpagedesign.com
Responsive dating website designs
Create your responsive dating website to capture leads with our appealing dating website designs.
Why you should choose responsive website designs for your dating website?
Flexible layout and supports all screen resolutions
Get traffic from all devices like smartphone, tablet, laptop as well as desktop
Responsive coding is current market tread and recommended by Google
Improve your search rankings and reduce your bounce rates.
Online dating sign up capturing website design – home page preview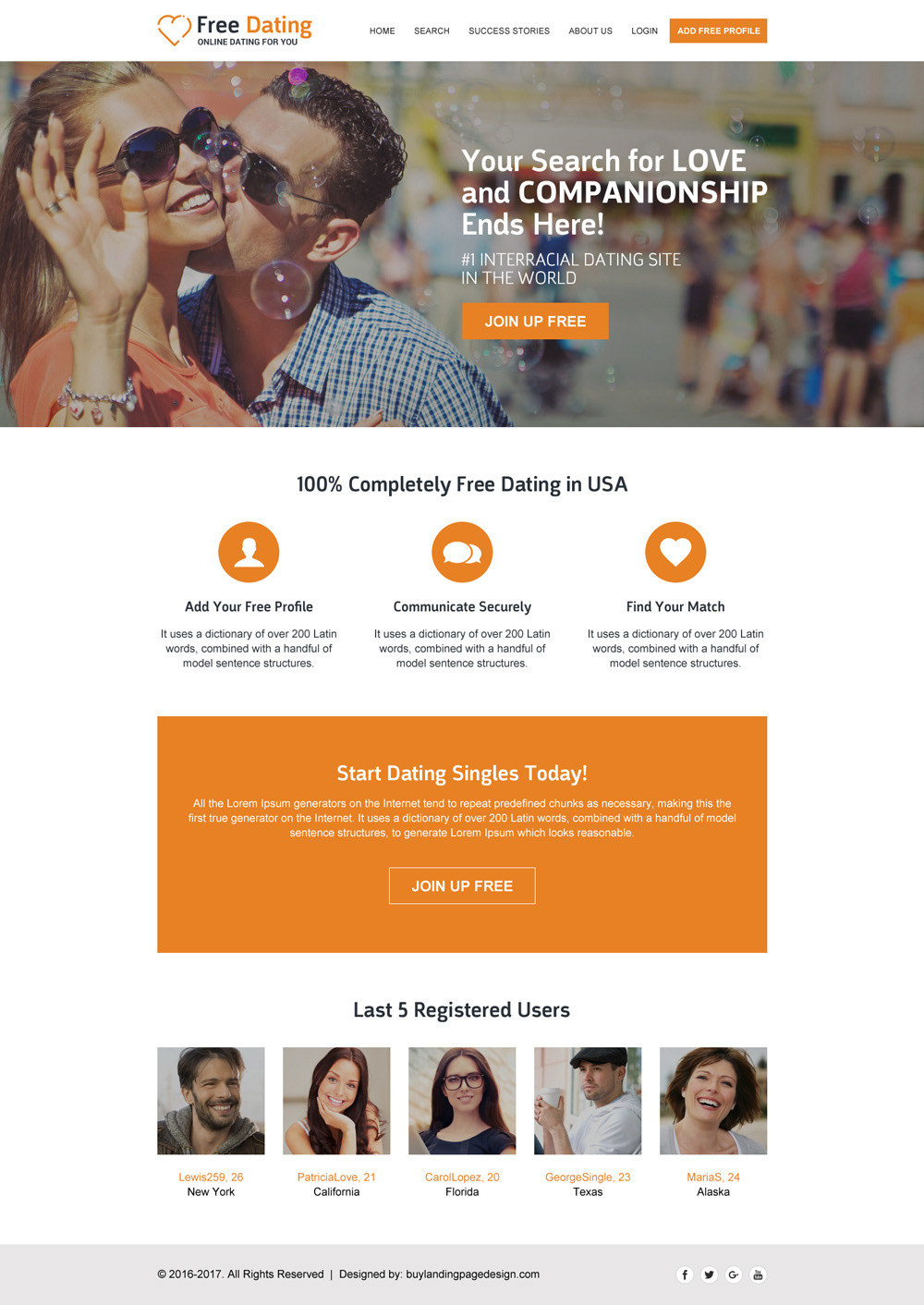 Testimonial page preview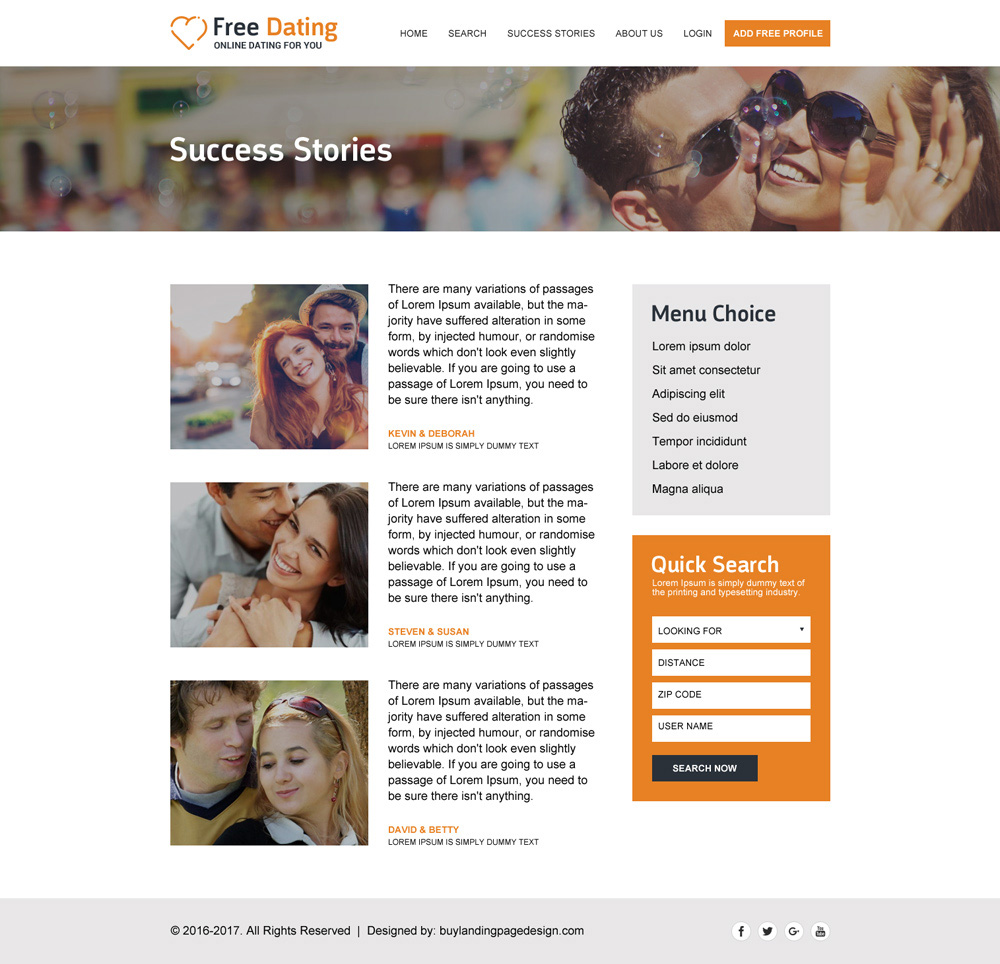 Use our optimized and responsive dating landing pages to promote your dating website and capturing leads online.
Ready to Use Template
Get this dating website customized and uploaded to your hosting space with our "Ready to Use Template" license.
Our "Ready to Use Template" includes customizing the template with your logo, content, images. Tracking and live chat code implementation, contact form activation, and file upload.
You just need a domain name and hosting space. If you have not booked your domain name and hosting space yet then don't worry you can book your desired domain name and hosting space with us.