Locksmith website template added to Buylandingpagedesign.com
Locksmith website template added to Buylandingpagedesign.com
Create your stunning and beautiful locksmith website by using our clean locksmith website design.
Locksmith service website design – Home page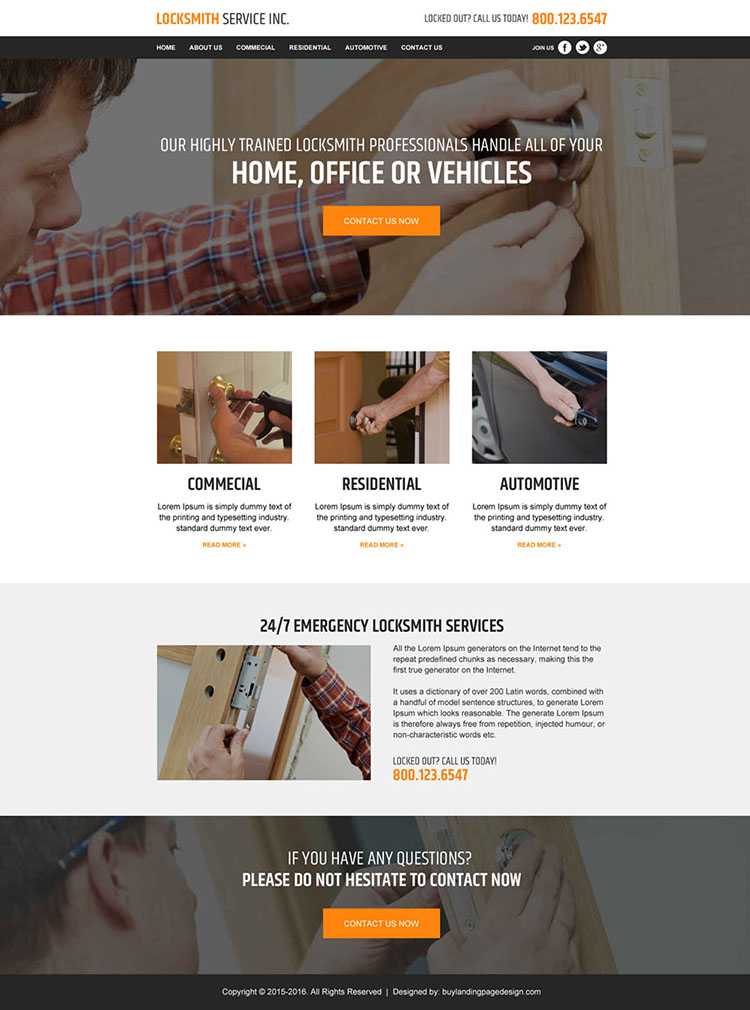 About us preview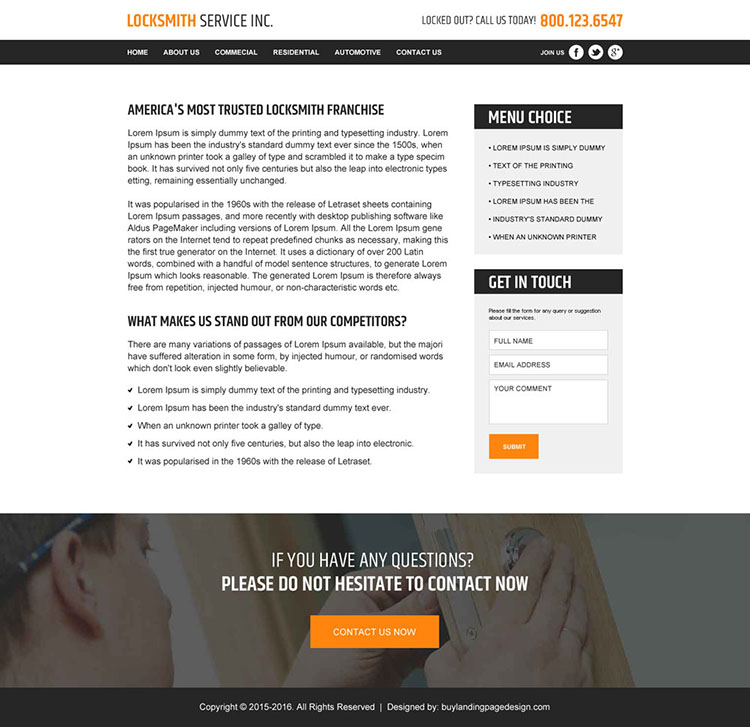 Custom Website Design
So, you can now also order a custom website design according to your requirements. Email us your requirements and we will get back to you with an estimated quote and time frame.
Domain Name and Hosting Space
So, if you do not have a domain name booked yet then don't worry you can book your domain name with us for a very competitive price.